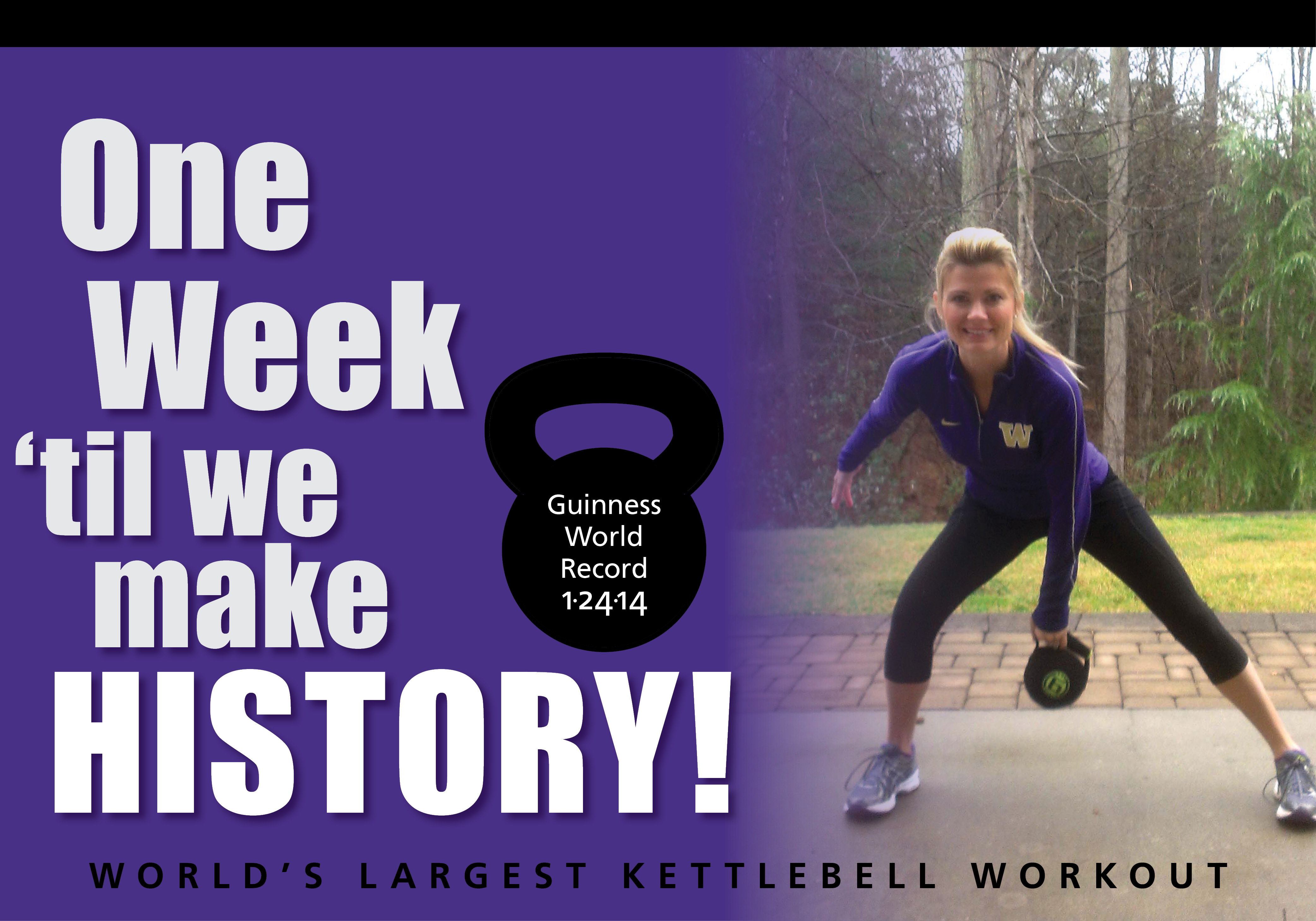 One Week Away from Kettlebell History
Registration closes at midnight to join us as we attempt to break the Guinness Record for the world's largest kettlebell workout. On the Seattle campus, we have room for spectators or you can join the waitlist as a kettlebeller. (Spots are opening up so please sign-up if this is an event you want to join!) Not in Seattle? Bothell and Tacoma will be kettlebelling via live webcast.
Register for the Seattle kettlebell event.
Register for the Bothell kettlebell event
Register for the Tacoma kettlebell event
If you are already signed up, then it is time to get familiar with two additional workout moves. Watch Dr. Christina Surawicz, UW Medicine, demonstrate how to do the Cradle & Press and the Around the World.
Missed the earlier moves? Review the Single Arm Swing:
Review the Closed Halo and Double Arm Swing:
Did you know the kettlebell first appeared in Russian markets as a counterweight? Legend has it that peasants started tossing them around and enjoyed their game. Eventually the bells became a training tool for athletes — yes, Olympic gold is attached to the legend of the kettlebell! Why try it yourself?
Improved mobility and range of motion
Your triceps will love you
You'll work aerobically and anaerobically at the same time
Full body conditioning
Calorie burning? You bet! 15 minutes of kettlebell training burns about 300 calories, while 15 minutes of elliptical training burns 50-125 calories. You can go to this website to enter your own data and see how much you'll burn.
In addition to the health benefits, there will be something for everyone at this event. We're honored to have the UW Band, cheerleaders, student athletes, prizes, and sponsors giving away free snacks. President Young will speak as we come together as a community for a great workout and fun event. Can't wait to see you there!