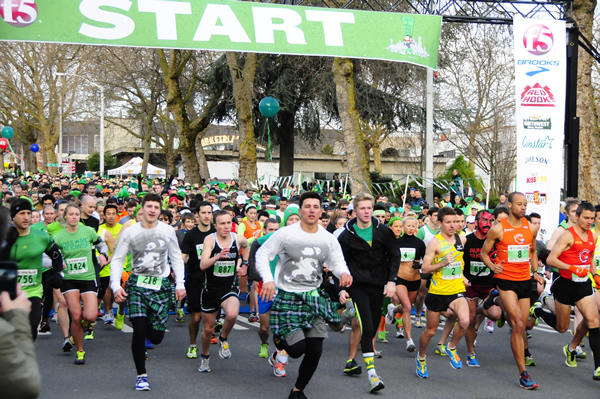 Discount: Let's Train for a Fun Run!
Start your 2014 off on the right foot by training for the F5 St. Patrick's Day Dash! This 3.6-mile dash began 29 years ago as a race between bars and as a training event for an Irish Olympian. Now it's Seattle's largest single-distance run, walk, jog, or crawl. It's coming up on Sunday, March 16 and it's a perfect event to do with coworkers, family, and friends. This year's course will loop through South Lake Union and out to the Aurora Bridge. If it's clear, you'll be able to see the Olympic and Cascade Mountains at the turnaround. Then, get swept back to the Seattle Center in a sea of green and costumes as participants fill both sides of Highway 99 with Irish Spirit.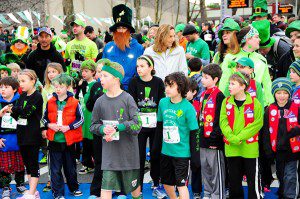 We're highlighting this race for many reasons. First, 10 weeks is the perfect amount of time to train for this distance. I have created some awesome training plans for those that are interested. Fill out this form to let me know which plan you'd like. Second, this race is the largest single race event in Seattle and involves so many funfamily activities. Third, this race benefits The Detlef Schrempf Foundation, which supports local children's charities like the Camp Fire USA Puget Sound Council, Seattle Children's Autism Center, Inspire Youth Project, and The Healing Center. For those of you who may not know, Detlef Schrempf is a UW grad and former UW basketball player. I had the privilege to introduce The Whole U program and interview him online about this race.
What years did you play basketball for the University of Washington?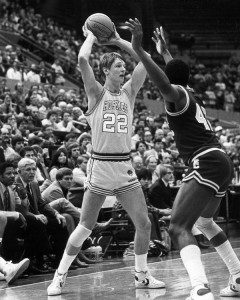 I played basketball at the UW from 1981-85.
How do you stay connected to the University of Washington family?
We, as a family, have always followed and attended UW basketball and football games.
How do you currently stay active and healthy?
I eat fairly healthy and try to get a few workouts in every week. It can be running, biking, or trying to still play some basketball.
What does this St. Pat's Dash mean to you?
It has a great tradition and is all about community. There is a small percentage of runners who run it competitively, but most people come out to have a good time, spend time with their family and friends, and live an active lifestyle.
So let's come together for a good cause and a fun time! The Dash is offering 10% off registration for UW faculty and staff. You'll find the code in our Discounts page under the "Tickets & Events" category. Also, receive a free training plan from The Whole U based on your fitness level and goal.
Where do you like to train? E-mail me at updykl@uw.edu with a picture of yourself walking or running along your favorite trail or track. The best submission will win a Whole U t-shirt. Challenge starts today and ends January 15.
Happy walking and running!