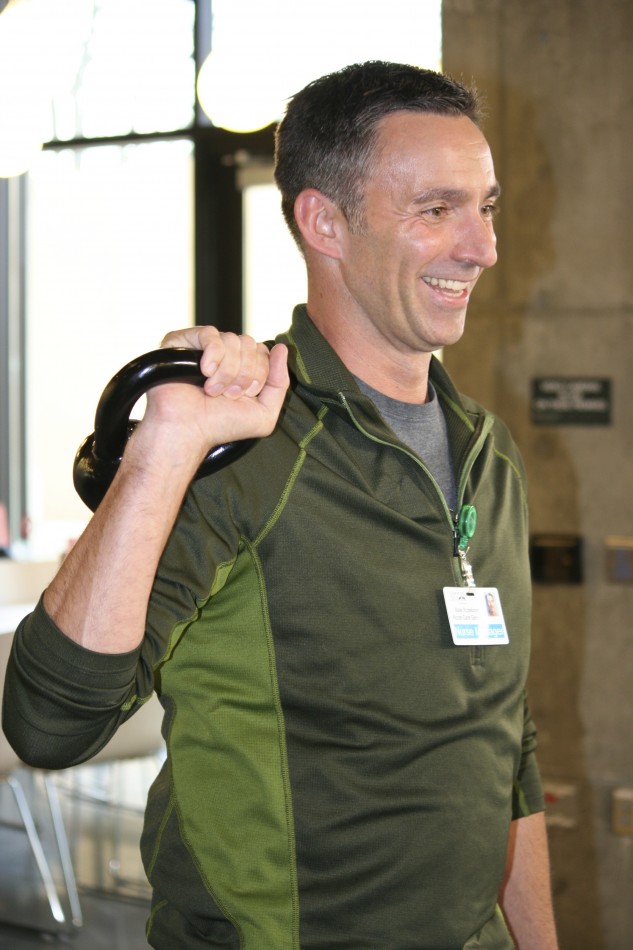 Who is ready to break a World Record? UW!
To kickoff The Whole U, we're going to do something big, something memorable, and something together! When we were deciding on a launch event, I said "Let's break a record" and we all kind of laughed about it. Fast-forward a few minutes, and we were all Googling the Guinness World Record and found the application for the Largest Kettlebell Workout in history.
As an athlete, I am so pumped about breaking a record, especially a world record. As soon as we started the Guinness World Record process, I went out and purchased a few bells and started adding a few exercises into my day. When my mom came in town for the holidays and saw me doing them, she went out and bought a few too!
These weighted balls with handles are becoming more and more popular and provide a fun workout experience that can be easily implemented into any exercise routine.The kettlebell can work so many muscle groups and improve your strength, however proper form is extremely important.
Over the next 21 days, we will release videos of our kettlebell Instructor, Marti Young, teaching us a few of the moves that will be part of the event on January 24. A huge thank you to Marti and to some of our UW colleagues who volunteered to be part of the video series: Krista Rammelsberg, Intercollegiate Athletics; Eric Wahl, UW Surplus; Joyce Lee, Custodial Services; Christina M. Surawicz, M.D., UW Medicine; and Nate Rozeboom, Harborview Medical Center.
Check out our first video showcasing the single arm swing:
We advertised the kettlebell event in the December issue of The Resource, UWHR's monthly e-newsletter, and it quickly filled to capacity! We are thrilled to have over 1,000 faculty and staff signed up to help set the Guinness World Record for world's largest kettlebell workout. There are still other ways to participate:
On the Seattle campus, we have room for spectators and would love for you to come out to cheer on your colleagues. Register now! You can also add your name to be waitlisted as a kettlebeller.
UW Video is providing a live webcast to Bothell and Tacoma and we have 100 spots available on each campus for kettlebellers. Spots fill up fast, so reserve your spot now!
Register for the Bothell Kettlebell Event.
Register for the Tacoma Kettlebell Event.
See you there!