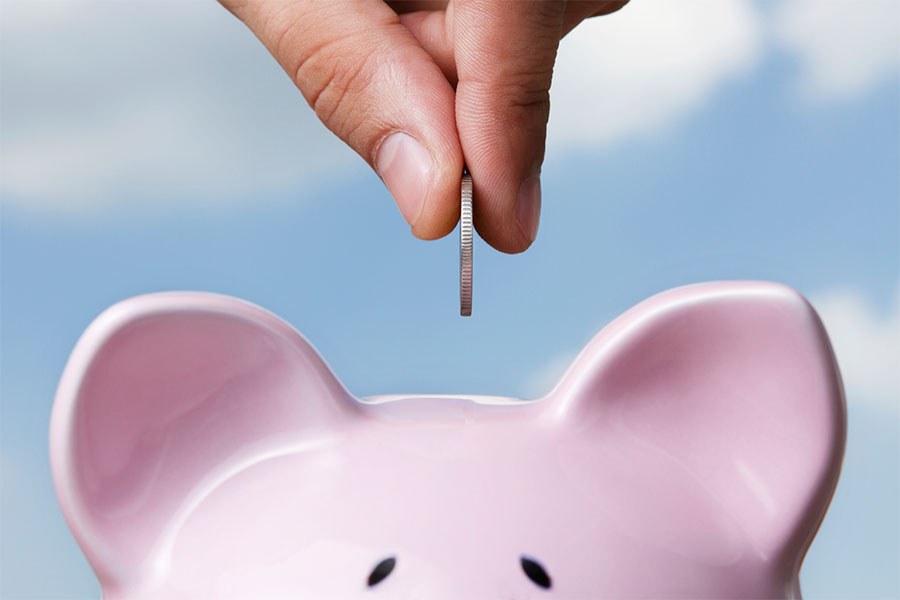 Some of Our Favorite Discounts
The New Year is a time for reflection and goal setting, but sometimes our resolutions can be at odds with each other. This year I want to try new things, be healthier, and save money. With that in mind, here are some of the amazing discounts that UW faculty and staff can receive. I've organized them around five of The Whole U's topic areas so you can get to know us at the same time you're scoping out some deals.
Staying Healthy
"Staying healthy" includes mental, physical, and financial wellbeing. UW CareLink provides easy access to experts who can help you meet your goals. Did you know that a financial advisor will meet with you by phone and provide a 30 minute consultation for free? They will discuss whatever area of your finances you'd like, such as saving for college, budgeting, or retirement planning. Or you can speak with a lawyer, by phone or in-person, about topics such as estate planning, real estate, consumer credit services, IRS issues, or family services. These services don't just get your ducks in a row financially or legally–they also provide peace of mind.
And you have access to free confidential counseling. UW CareLink offers in-person assessment and short-term counseling by a local professional. You're entitled to five sessions per concern. (Common areas of concern include stress, work problems, relationship issues, grief, and depression.) You may receive a referral and additional resources after in-person counseling. UW CareLink services are available for benefits-eligible faculty and staff, their dependents, and household members.
Being Active
Variety is the spice of life, so why not try something totally new? Skymania Trampolines in Kirkland is offering a 15% discount to let your inner-child out and bounce around. Mini Mountain, a skiing and snowboarding school in Bellevue, offers a 10% discount on all indoor lessons, snow lessons, rock climbing summer camps, shop work, and rentals. Or why not try something right on campus? UW IMA Canoe and Row Boat Rentals is offering a 22% discount!
Eating Well
I keep eating at the same few places over and over, so I'm resolving to try out one of the many restaurants now offering 10% off to faculty and staff. Arayas Vegetarian Place, which is a Thai vegan restaurant, has a lunch buffet with unlimited spring rolls. I'll let that sink in. Or, try Taste of India because they have four stars on Yelp with over 600 reviews. Pineapple Café, inside the Watertown Hotel, advertises good options for when you're in a hurry: "enjoy a wonderful selection of breakfast items: breads from famed Macrina Bakery, Steel Cut Oatmeal, breakfast burritos, egg sandwiches and more. Then for a quick, yummy lunch they offer homemade soups, sandwiches and wraps. And all day long you'll find the essential grab-n-go goodies: chips, fruit, gourmet popcorn, smoothies, health bars and more. " And the Thaiger Room will let you order online for pickup or delivery!
Life Events & Change
Change is a little less stressful if things are a little bit cheaper. On Call Nanny Service offers 25% off their enrollment fee. Or if you just don't have enough hours in the day, try Valet Dry Cleaning because they'll come right to your door and give you 10% off your first year of service. And if you really need to get away, or your life event means you finally have time to travel, consider that the Lazy River Vineyard in Yamhill, Oregon offers a 15% discount.
Engaging Personal Interests
Did you resolve to attend more live sporting events this year? If so, remember that Husky Athletics offers a 20% discount. Or if theatre is up your alley, Seattle Repertory Theatre gives a 10% discount. And the Woodland Park Zoo is especially generous by offering 22% off admissions!
These are just a few of the 80 discounts currently being offered to UW faculty and staff, and we'll be adding new offers all the time. And even though I highlighted ways to be active, I didn't even touch upon our Fitness Network, which includes 11 facilities in 28 locations. From gyms to yoga, CrossFit to rock climbing, browse our discounts page to find your perfect option.
What's your favorite discount or perk? Share it in the comments!