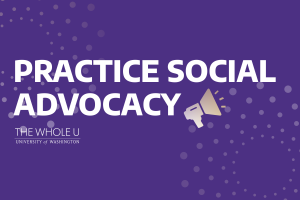 ---
Daily challenges, expert trainers and the science behind why exercise makes us feel good. Encouragement and opportunity to try  several fitness habits to find the ones that work for you.
Pick this goal and you will join a cohort of colleagues who need the motivation and building blocks to start a personal fitness practice. Already have a fitness routine You are welcome to join too and learn how to take your training to the next level through progression training, functional movement, and goal setting.
---
The UW Combined Fund Drive has created a special page for this group with all recordings, group details, and additional resources.