Cultivate Self-Compassion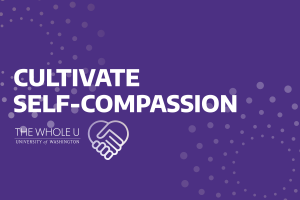 ---
While many of us find it easy to feel compassion for a friend or stranger, we find it difficult to allow ourselves the same grace. Cultivating the habits and practices that allow us to be kind to ourselves fosters wellbeing and resilience.
---
Find all your resources for our self-compassion group on this page!
Content will be added on an ongoing basis. Stay tuned for additional events, workshops, and recordings.
---
Recordings
Goal Setting: Creating what you already have webinar with Lee Davis
Click here to view the slides from Lee Davis' workshop. 

---
Make 2021 Count with Jennifer Cohen
---
Group Kick-off & Meditation Workshop with Danny Arguetty
Click here to view the kick-off slides.
Click here to view Danny Arguetty's slides. 
---
Group Check-in + Common humanity vs. isolation workshop with Jane Compson
Click here to view the slides. 
Exercise
Write yourself a self-compassion letter
Articles
The 5 Myths of Self-Compassion, article by Dr. Kristin Neff
What Self-Compassion is Not, article by Dr. Kristin Neff
Videos
The Power of Self Compassion, opening video in Jane's workshop
Dare to Rewire Your Brain for Self-Compassion, Ted Talk by Weiyang XieDare
The 3 stages of Self-Compassion, video referenced by Jane in workshop
Websites 
Centerformsc.org
Self-compassion.org
---
Mindfulness and self-compassion practices with the CCFW
Click here to download the session slides. 
---
Group check-in + Self kindness vs. self-judgement workshop with Jane Compson
---
Checking in on your goals with Lee Davis
Click here to view the slides from Lee Davis' workshop. 

---
The Power of Positivity with UW Alum Tony Adkins, aka 'The Dancing Doc'
---
Upcoming workshops and webinars
The First 90 is coming to a close at the end of March and we have no more events scheduled. You can view all content from the 90 days ongoing on this page.
---
Guided Mindful Meditation
Join UW Recreation meditation instructor Derek each Monday and Friday at 10:00 a.m. for a 10 minute guided meditation break focused on building self-compassion. Click here to learn more about Derek's background. This series will end Friday, April 2.
Zoom link: https://washington.zoom.us/j/97396003373
---
Journal Questions
Take some time each week to reflect or journal on the following question sets.
Set 1
What is one simple adjustment you can make to your morning routine to help you care for yourself as you prepare for the day?
What is one expectation you have of yourself that you can stop pressuring yourself to meet?
What stressful circumstance are you currently facing? If you had a friend in the same situation, what advice would you give them?
Set 2
In what ways are you letting your circumstances determine your stress levels? What 3 things can you do to take charge of how you feel?
What was a problem you had this past week, and how did you handle it? Brainstorm other solutions that also could have worked.
Set 3
What's one thing that you feel scared to do, even though you know it's important? How would a close friend encourage you to overcome that fear?
Did you recently make a mistake and get upset with yourself? What can you say to yourself now to replace beating yourself up with grace and self-compassion?
Set 4
What helps you feel safe, held, and supported? How can you include this in your life when you feel stressed?
How can you better use your words and self-talk to build yourself up? What words should you stop using?
Set 5
How would you spend a full day doing only things that make you feel relaxed, happy, and fulfilled? Choose one or two of those things to do this week.
What is great in your life right now? What current situations are you thankful for?
What have you been giving most of your energy to lately? What would you like to devote more energy to?
---
Connect
Microsoft Teams group. Join our group on Microsoft Teams in our own dedicated space to share resources, reflections, connect, and more. Joining our 'team' on Microsoft Teams is optional and will be a space to discuss what we learn throughout the 90 days in a more 'social-media-esque' format. Note: This space is only open to those in our group who are UW-affiliated (student, employee).
---
Handouts
Download a SMART Goal sheet. As you spend this first week thinking critically about what your goals are for the 90-day challenge and beyond, use this SMART goal handout to help you create goals that are structured for success. Click here to download the PDF.
Write yourself a self-compassion letter. The exercise of writing yourself a self-compassion letter is a widely used and powerful exercise in building self-compassion. We will do this exercise in our March workshop with Jane Compson. Click here to download the exercise sheet and give writing yourself a self-compassion letter a try.
---
Articles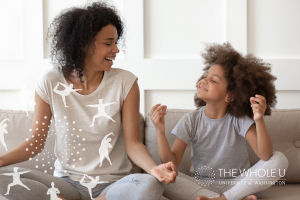 The 5 Myths of Self-Compassion
This piece published in the Greater Good Magazine at Berkeley is written by Dr. Kristin Neff and dives into the 5 myths of self-compassion to help readers further understand what self-compassion is, and demystify common misconceptions about practicing self-compassion. The Greater Good Magazine provides science based insights for a meaningful life.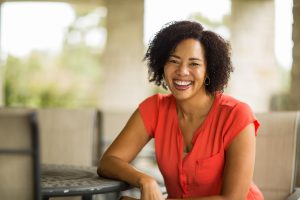 What Self-Compassion is Not
This article dives into 3 main concepts that are different from self-compassion, and what that difference looks like to help readers distinguish self-compassion practices. This article is written by Dr. Kristin Neff and appears on her self-compassion website Self-compassion.org.
---
Additional Resources
Mindfulness & Meditation
Click here to view a library of guided meditations by UW mindfulness experts. Included is a list of meditation recordings specific for while you're on the move.
Click here to view a wide variety of mindfulness video recordings from the UW Recreation mindfulness team. Additionally, you can purchase a Class Pass to attend live guided mindfulness sessions with the UW Recreation team or explore the UW Recreation YouTube channel.
Whole U Webinars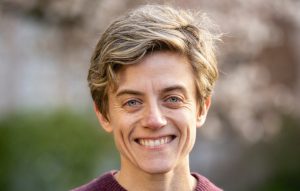 Compassion as a Way of Building Resilience with Megan Kennedy
The UW Resilience Lab's director Megan Kennedy discusses how to practice cutting edge resiliency with compassion. Explore practicing self-compassion and learn techniques to expand your resilience.
---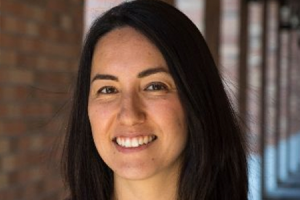 Learning Happiness with Dr. Tabitha Kirkland
A lecturer in the UW Department of Psychology, Dr. Kirkland explores topics including: what makes people happy, how we can reach our best selves, why we often fall short of this goal, and how different states impact emotion, social perception, and behavior.
---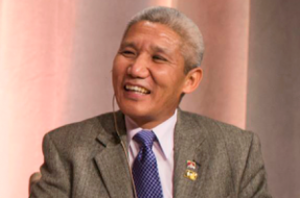 Courage & Compassion with Thupten Jinpa, Ph.D.
The Whole U was proud to partner with the Dharma Friendship Foundation in hosting author and principal English translator for the Dalai Lama, Thupten Jinpa, Ph.D., for a discussion about where science meets Buddhism and the healing powers of compassion.