Cultivate Self-Compassion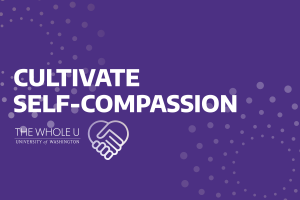 ---
While many of us find it easy to feel compassion for a friend or stranger, we find it difficult to allow ourselves the same grace. Cultivating the habits and practices that allow us to be kind to ourselves fosters wellbeing and resilience.
---
Find all your resources for our self-compassion group on this page!
Content will be added on an ongoing basis. Stay tuned for additional events, workshops, and recordings.
---
Recordings
Goal Setting: Creating what you already have webinar with Lee Davis
Click here to view the slides from Lee Davis' workshop. 

---
Make 2021 Count with Jennifer Cohen
---
Group Kick-off & Meditation Workshop with Danny Arguetty
Click here to view the kick-off slides.
Click here to view Danny Arguetty's slides. 
---
Upcoming workshops and webinars
Group Check-in + Common humanity vs. isolation workshop with Jane Compson
Friday, February 5 – noon—1:30 p.m.
Zoom link: https://washington.zoom.us/j/99753610416
Mindfulness and self-compassion practices with the CCFW
Friday, February 19 – 2:00 – 3:00 p.m.
Zoom link: https://washington.zoom.us/j/95652529151
In this session with Angelica Zapata, we will learn to connect with ourselves and cultivate stability and clarity through a couple of mindful self compassion practices. Let's take the time to calm our minds and tap into our inner resources so that we can cope more effectively with the uncertainty and stress of these challenging times! This workshop is being hosted on Zoom on Friday, February 19 from 2:00 to 3:00 p.m. This workshop is being presented by the UW Center for Child and Family Well-Being.
Group check-in + Self kindness vs. self-judgement workshop with Jane Compson
Tuesday, March 9 – noon—1:30 p.m.
Zoom link: https://washington.zoom.us/j/97114566672
---
Guided Mindful Meditation
Join UW Recreation meditation instructor Derek each Monday and Friday at 10:00 a.m. for a 10 minute guided meditation break focused on building self-compassion. Click here to learn more about Derek's background. This series will end Friday, April 2.
Zoom link: https://washington.zoom.us/j/97396003373
---
Journal Questions
Take some time each week to reflect or journal on the following question sets.
Set 1
What is one simple adjustment you can make to your morning routine to help you care for yourself as you prepare for the day?
What is one expectation you have of yourself that you can stop pressuring yourself to meet?
What stressful circumstance are you currently facing? If you had a friend in the same situation, what advice would you give them?
---
Connect
Microsoft Teams group. Join our group on Microsoft Teams in our own dedicated space to share resources, reflections, connect, and more. Joining our 'team' on Microsoft Teams is optional and will be a space to discuss what we learn throughout the 90 days in a more 'social-media-esque' format. Note: This space is only open to those in our group who are UW-affiliated (student, employee).
---
Handouts
Download a SMART Goal sheet. As you spend this first week thinking critically about what your goals are for the 90-day challenge and beyond, use this SMART goal handout to help you create goals that are structured for success. Click here to download the PDF.
---
Articles
Stay tuned for articles related to self-compassion!
---
Additional Resources
Mindfulness & Meditation
Click here to view a library of guided meditations by UW mindfulness experts. Included is a list of meditation recordings specific for while you're on the move.
Click here to view a wide variety of mindfulness video recordings from the UW Recreation mindfulness team. Additionally, you can purchase a Class Pass to attend live guided mindfulness sessions with the UW Recreation team or explore the UW Recreation YouTube channel.
Whole U Webinars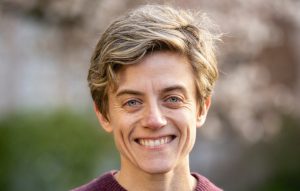 Compassion as a Way of Building Resilience with Megan Kennedy
The UW Resilience Lab's director Megan Kennedy discusses how to practice cutting edge resiliency with compassion. Explore practicing self-compassion and learn techniques to expand your resilience.
---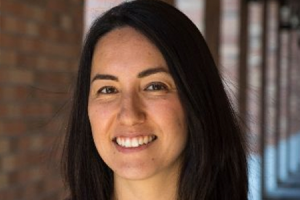 Learning Happiness with Dr. Tabitha Kirkland
A lecturer in the UW Department of Psychology, Dr. Kirkland explores topics including: what makes people happy, how we can reach our best selves, why we often fall short of this goal, and how different states impact emotion, social perception, and behavior.
---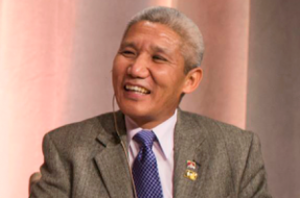 Courage & Compassion with Thupten Jinpa, Ph.D.
The Whole U was proud to partner with the Dharma Friendship Foundation in hosting author and principal English translator for the Dalai Lama, Thupten Jinpa, Ph.D., for a discussion about where science meets Buddhism and the healing powers of compassion.