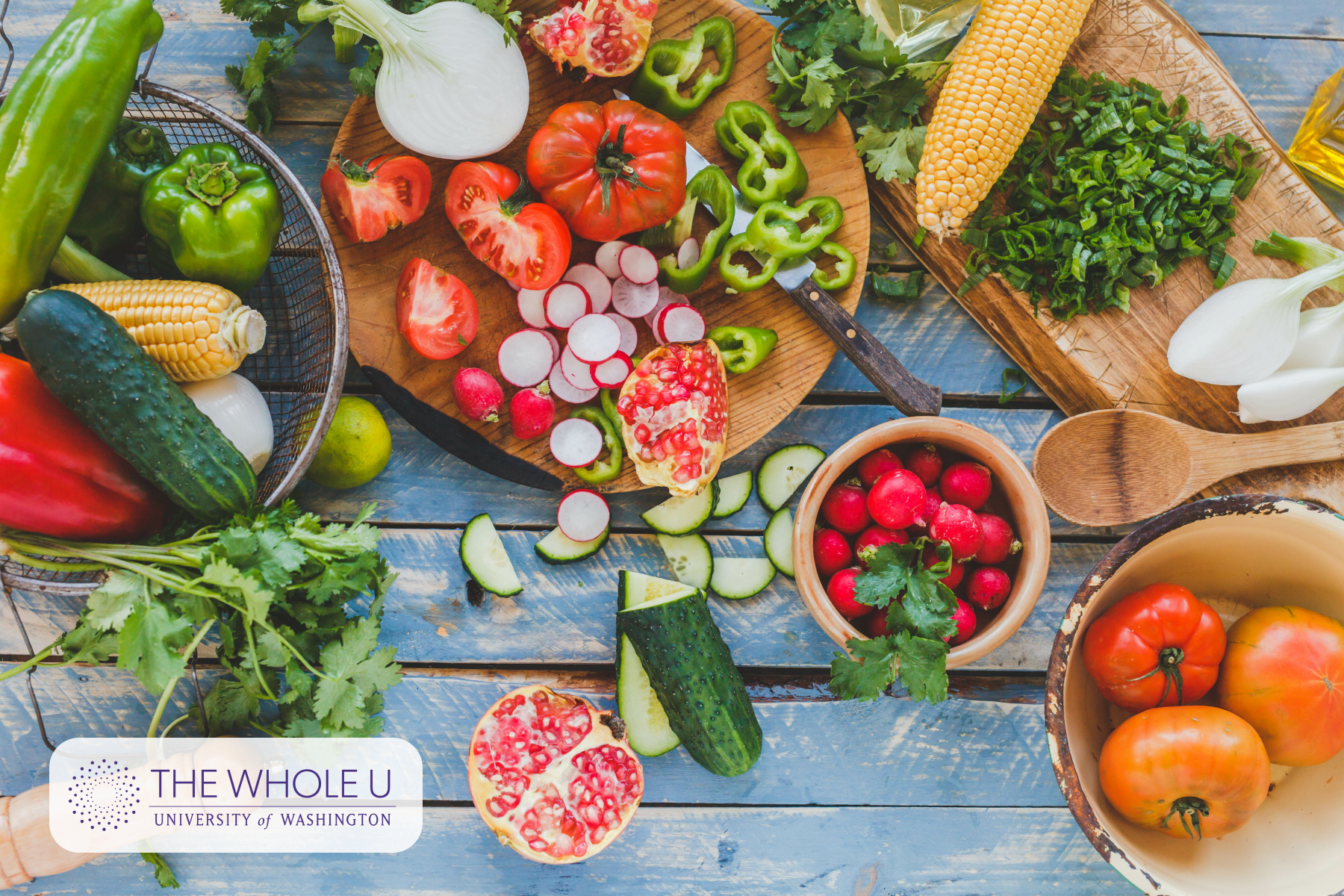 Simple, locally sourced and delicious summer recipes
Making fresh, produce-centric dishes with local goods is a great way to eat healthily and support your local farmers and environment. Eating local also often means simpler recipes – saving you more time savoring your plate. Summertime produce really speaks for itself—when ripe and ready, fruits and vegetables pack all the flavor and punch they need.
One of my favorite things about summer is how accessible fresh produce is. As a kid, each summer my dad would cut up a wide variety of fresh, local fruits and vegetables for the neighborhood kids to snack on while playing outside into the long hours of the summer. Today, my meals tend to follow the same style.
When summer hits and the weather is nicer, I don't feel like spending too much time in the kitchen. Below, I'm sharing some of my simple, locally sourced recipes to try. But first, check out these resources to help you find your goods.
Resources for fresh produce
Local farmers markets: If you're able, the first step is to hit a local market to find fresh produce and support local vendors. Click here to view a list of farmers markets in the greater Seattle area.
Produce discounts: The Whole U has a variety of discounts for CSA boxes from local farmers, including a $2 discount at the University District farmers' market. Learn about special offers and promotions for UW employees here. Some of our vendors include MilkRun, Pacific Coast Harvest, and Imperfect Foods.
The UW Farm CSA box: The UW Farm offers a CSA box with ingredients grown right on UW's very own organic farm by UW students and staff. When I first started at UW I joined and it was a great way to reduce shopping, increase access to delicious, fresh produce, and support the UW community. Click here to learn more. 
---
Red, white, and blue Caprese salad
Full of antioxidants, fresh colors, and in-season produce, you can't go wrong with a caprese salad over the summer. It's your ode to the Mediterranean right here in Washington.
I love tomatoes so I usually go heavy with the tomatoes. You can make this recipe with equal parts tomato, mozzarella, and blueberry. Mix in your herbs (basil or mint) as a garnish.
Start with fresh, locally grown cherry tomatoes (a mix of varieties and colors is always fun)
Add Washington summer blueberries for extra flavor (did you know Washington grows the most in the nation?)
Add mozzarella, in small chunks (Try cutting out into festive stars for the 4th)
Add fresh basil, try adding mint instead of basil if you want to mix it up (you can find at most local markets)
Dress to your own taste with olive oil, balsamic, salt and pepper
---
Perfectly pink fruit bowl
Summer is the perfect time to enjoy delicious, fresh fruits. Inspired by pink hues this time of year, this sweet fruit salad will match perfectly with a glass of white wine and a sunset viewing. Go ahead and indulge! For ideal freshness, cut and combine ingredients right before enjoying.
I make mine with equal parts of each fruit included. There's no rule here, so add more of your favorites or even out across all ingredients.
Peaches, cut into bite size slices (Shoutout to Yakima County for producing most of Washington's peaches)
Raspberries, added whole (pickup from your local farmers market)
Watermelon, sliced into bite size pieces (try to slice before it gets too sloppy)
Cherries, de-pitted (Another staple summer produce in Washington state)
Additions:
You really can't go wrong with adding more to this salad. It all depends on what you love!
Strawberries, sliced to bite size pieces
Red grapes, sliced in halves or added whole
Consider a dressing:
I personally love my fruit salads without dressing, but you can take yours to another level with a citrussy sweet dressing. Combine honey and lemon juice for a drizzle, or simply squeeze some lime onto your bowl.
---
Corn & bean salad
I have seen many variations of this salad and each time I make it, I like to get creative with what I include. It's always fun to try new ingredients I have in my fridge or pantry and see how the flavors combine to create new, delicious variations! This salad is delicious year-round, but especially tasty with fresh, local cucumber and corn.
I especially love this salad because it's so easy to make a big batch and eat all week long.
Begin by chopping the base ingredients and combining in a large bowl with the proteins. Then, prep your finishers and dressing and set aside in containers. You'll be able to combine for ultimate freshness each time you enjoy this recipe.
The base:
1 cucumber, diced (keep the peel for extra flavor and health benefits!)
1 bell pepper, diced (I love to use half red and half orange)
2 ears sweet corn, blanched 3 mins and cooled, sliced off rind
½ Red onion, diced
The protein:
1 can black beans, rinsed and drained
1 can chickpeas, rinsed and drained (Omit and use 2 cans black beans if you don't like chickpeas)
The finishers:
I wait to add all of the following ingredients until I'm ready to eat. This retains freshness and texture. With these, trust your intuition on how much to add. It really depends on your own personal taste!
Cherry tomatoes, halved or sliced (add in when ready to enjoy)
Feta cheese (crumbled on top when ready to enjoy)
Cilantro, fresh and chopped (added as a garnish when about to enjoy)
Avocado, diced (wait to add until ready to enjoy)
The dressing:
I love a savory, light dressing on this mix. I shake up the dressing in a jar and leave on the side, then drizzle on top when about to enjoy.
1/3 cup olive oil
¼ cup lime juice
2 teaspoons honey or agave
1 teaspoon cumin
½ teaspoon chili powder
Salt to taste
---
What are your favorite summer recipes? Locally grown zucchini and a wide variety of summer squash make flavorful side dishes, and of course you can't go wrong with simply grilling or boiling local corn. Share with us in the comments how to enjoy the summer varieties.