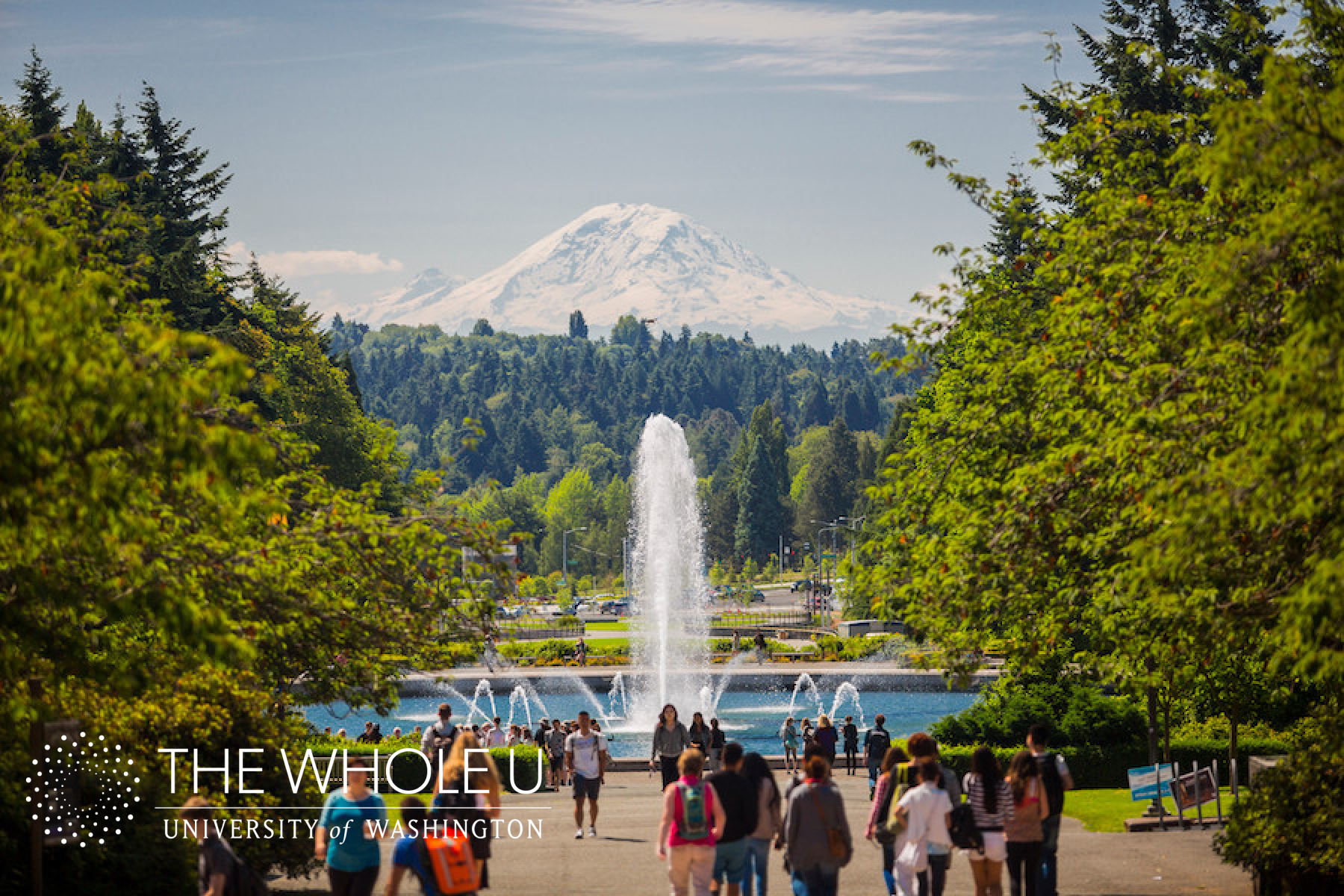 Get Moving with June Events
This month's events will encourage you to focus on your physical and mental health as we transition away from the academic school year and into the heat of summer. Join The Whole U for community building events, information sessions, movement challenges and so much more. Even though the school year is ending, we have much in store to keep you motivated, informed, and supported this summer. Make sure to mark your calendars and sign up for these exciting events!
---
Monday, June 5 – Friday, June 9
Various times and locations
Summer is here, and with it, UW Walk Week! Register for UW Walk Week and commit to walking 30 minutes each day and return to work or class feeling more focused and energized. You can walk individually or walk with your colleagues and classmates; break up your thirty minutes throughout the day or get it in all at once!
---
Wednesday, June 7
Various times and locations
Global Running Day is a worldwide celebration of running that encourages everyone to get moving. Join The Whole U on Global Running Day June 7 and pledge to run, walk, or use mobility devices for 1 mile or more reaching a total of 2023 miles together!
---
Friday, June 16
11:00 a.m. – Noon
Virtual on Zoom
Many folks were taught not to spit… but this natural bodily fluid has much to tell us about our oral health and overall health! So go ahead and join us for a dynamic conversation about saliva and the value of a good spit. Join The Whole U and the UW School of Dentistry for this 11 a.m. webinar on Friday, June 16 to explore the many things we can learn about our health from spit and what your spit can tell you about your own health needs.
---
Wednesday, June 21
Noon – 1:00 p.m.
Virtual on zoom
Celebrate Pride Month by engaging with nonprofit organizations that support an open, safe, inclusive and celebratory environment for all identities and orientations. Bring your lunch and learn more about the affirming work these organizations are doing, along with volunteer opportunities and ways to support.
---
Thursday, June 22
Noon – 1:00 p.m.
Virtual on Zoom
Here in the PNW the sun has just started to return, and many folks are gearing up for their favorite season of sunshine and outdoor recreation. We're well versed in how excessive sunlight can be damaging for our skin, and caffeine may just be that extra protection to get us through summer.
---
Wednesday, June 28
Noon – 1:00 p.m.
Virtual on Zoom
The Whole U invites you to attend this webinar on Wednesday, June 28 from noon to 1 p.m. with the UW School of Dentistry. Together, we'll look at common oral health problems and their prevention with Dr. Sami Dogan. You'll learn about present and past procedures and products, and how science and innovation is reshaping the future of oral care.
---
Thursdays, June 1, 8, 15 & 29
7:45 a.m. – 8:45 a.m.
UW Tower
These morning yoga classes are designed to invigorate and energize your day. Our experienced instructor Diana Ratsamee from The Whole U will guide you through a combination of breathwork, stretching, and mindfulness practices to help you start your day feeling refreshed and rejuvenated.