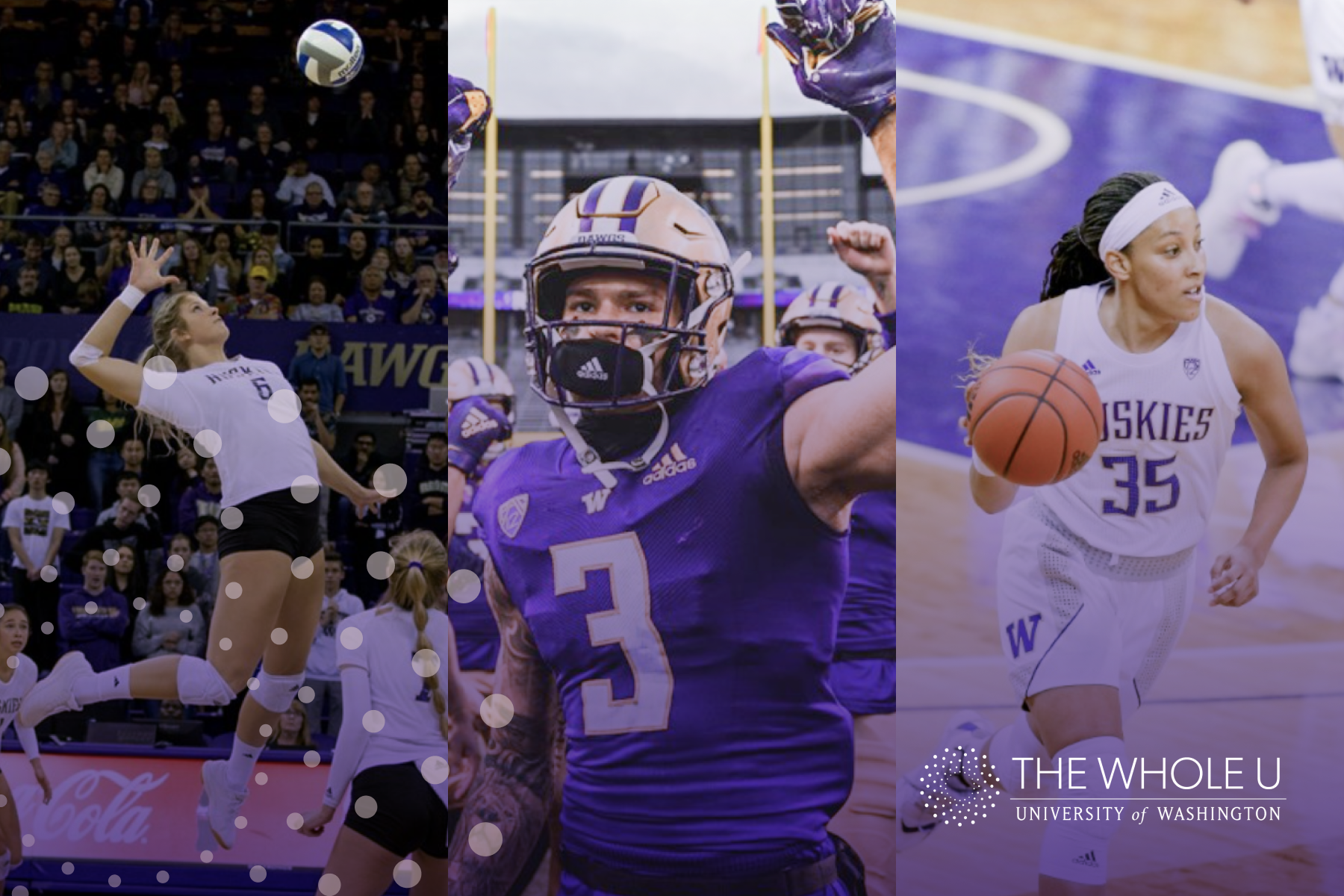 Complimentary UW Athletics tickets this November!
Winter sports are here and UW Athletics is inviting all faculty, staff, and family members to join in the fun and cheer on your Huskies! You can check-out with up to four complimentary tickets for the games below and enjoy additional tickets at a discounted price.
Claim complimentary tickets now. GO DAWGS! Under the listed games is an example of ticket options for selection.
---
UW Football
Saturday, November 19 vs. Colorado
---
Women's Basketball
Sunday, November 20 vs. Idaho State
---
UW Volleyball
Wednesday, November 23 vs. USC
---
Men's Basketball
Monday, November 28  vs. Seattle U
---
Ticket Selection Example
Comp DUF are complimentary tickets. Up to 4 per offer.
Single game discount are additional tickets over the 4, free ticket limit available for purchase.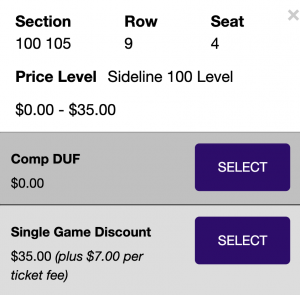 ---
Thank you to UW Athletics for supporting UW faculty and staff!