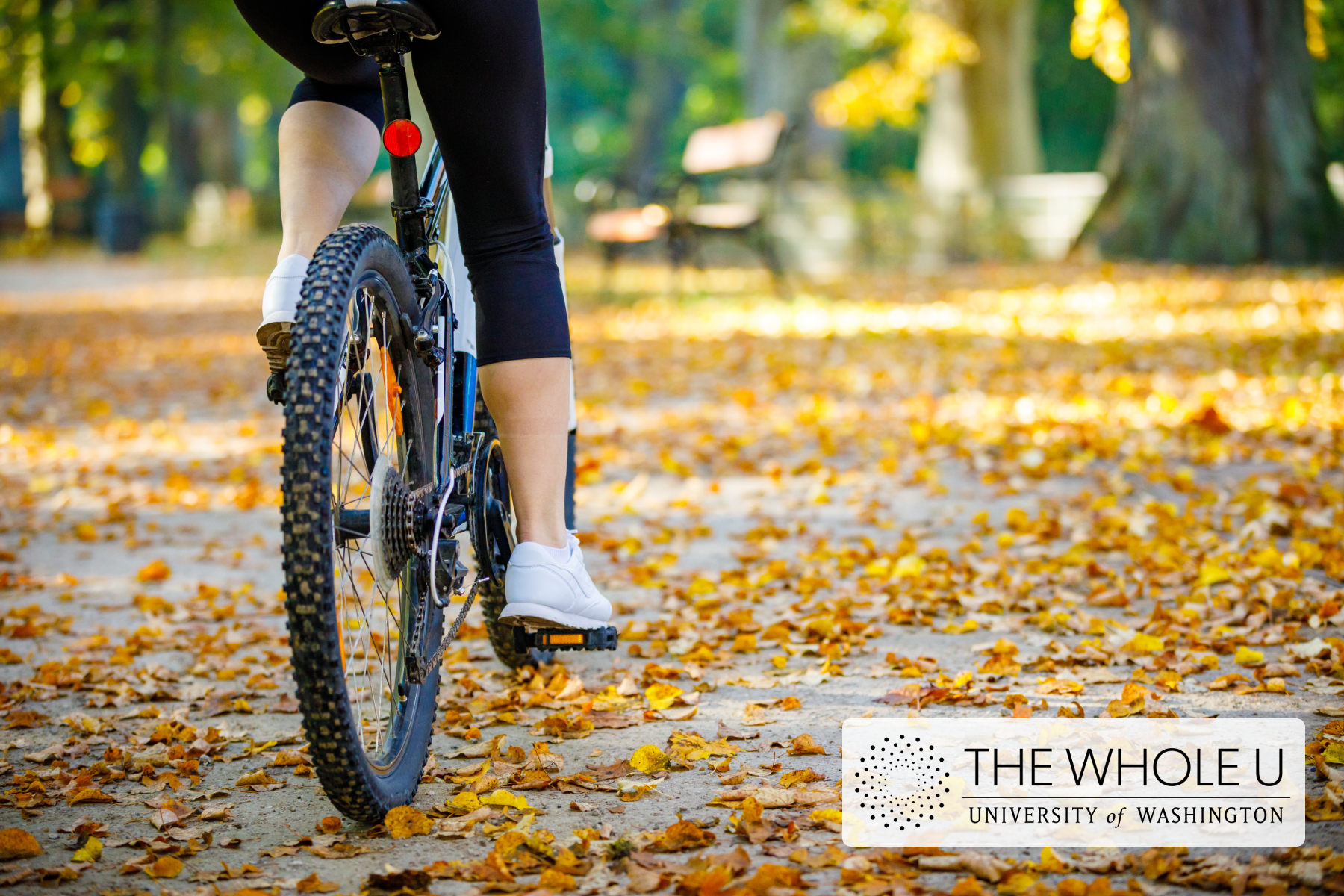 Register to Ride in the Rain this November
The Ride in the Rain Challenge started Monday, November 1. It isn't too late to register yourself or a team for the chance to win prizes for logging bike trips during the month of November.  
Ride in the Rain is a fun and free competition hosted by Cascade Bicycle Club and Washington Bikes to encourage friends, colleagues, and tenants to try biking during the colder, more drizzly months. It happens annually around Washington State throughout the month of November.  
---
 How can I participate?
Register here

 for free!

Create a team (or join one) and invite up to 10 coworkers, friends, or family

Ride a bike anywhere, anytime for at least 10 minutes between November 1-30

Reward yourself and your colleagues by

winning prizes!

 
What are the benefits of participating?
Feel a sense of camaraderie with fellow Washingtonians as you bike around for fun, errands, or commuting

 

Get exercise and fresh air while transporting yourself around town 

 

Help keep our air clean (& save money!) by choosing biking instead of driving

 

Have FUN!

 
---
Bike Resources
The University of Washington is an award-winning campus for its bike-friendly facilities. Visit the Transportation Services website to learn more about bike parking options, where to find bike repair stations on campus, and popular bike routes in the Seattle area.  
For additional bike commuting tips, visit the following resources prepared by the Cascade Bicycle Club.  
---
Visit the new U-District Link light rail station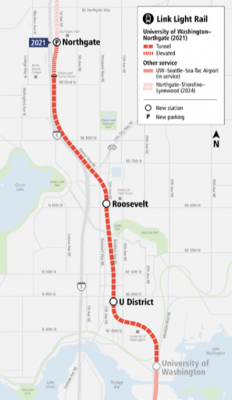 On October 2, the Link light rail expanded to University District, Roosevelt and Northgate neighborhoods. Riders can travel from Northgate to downtown Seattle in just 13 minutes. Each of the three stations feature unique artwork commissioned by Sound Transit.  
This launch was coupled with a series of transit service changes in North King County, which intended to align bus service with the three new Link stations and reinvest nearly 150,000 annual transit service hours into North King County to create new routes, increase frequency, and provide more all-day service.  
What's next with the Link light rail?
In the next three years, the Link light rail network will expand from 22 miles to 62 miles, nearly tripling in reach with the completion of several upcoming projects.  
Tacoma Hilltop extension in 2022 

 

East King County in 2023 

 

Lynnwood, Federal Way and Downtown Redmond in 2024

 
Is my U-PASS active?
To verify your U-PASS membership, log into your MyUW account with your phone and click on the Accounts tab. If you do need to purchase a U-PASS, you can do so through the online customer portal. 
If you do have an active U-PASS and it has been more than 60 days since you last used your U-PASS, you will need to reactivate it before using it again. To do that, fill out the online form and allow 24 to 48 hours for the reactivation to process. Then tap your Husky Card on an ORCA reader within 60 days to finalize the activation.