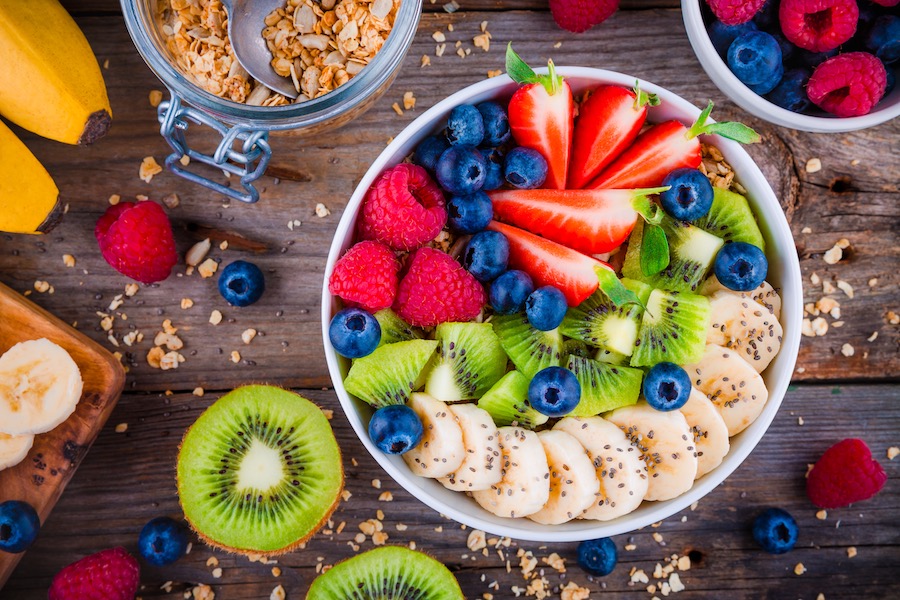 Building the Perfect Power Bowl
As people across Washington spend more time at home during COVID-19, we are presented with the opportunity to prepare and enjoy food at home more often as well. The benefits of cooking at home are manifold—not only is it a more economical and healthier option than ordering delivery, it also allows you more time to be mindful of what you eat and connect with those who share your home. But where to begin?
You might find yourself digging around your fridge and pantry wondering, "What can I make with what I have at home?" Creating a healthy, balanced, delicious meal is hardly as time consuming as most would think. You can easily make delicious, nutritious meals—likely with items you already have in your fridge and food cupboards. Enter the power bowl.
Power bowls have become more and more popular as they are an easy and fun way to create healthy meals.  They are similar to a composed salad, however, are supplemented with nutrient-rich grains and protein to make them more filling and to provide energy to sustain you throughout your day—whether you're cooking for one or for your whole family.
Before introducing two favorite recipes, let's break down the ingredients for these nutritionally potent palate-pleasers.
Ingredients for a scrumptious, satisfying power bowl:
Whole Grains — An important source of many nutrients such as B vitamins, fiber and minerals. Whole grains may also help to reduce the risk of some chronic diseases.  Use barley, brown rice, quinoa or farro to incorporate insoluble fiber which helps to fill you up, as well as help with blood sugar control. Grains should fill at least one quarter of the power bowl.
Vegetables — Veggies are important sources of nutrients such as folate, vitamin A, insoluble fiber, potassium and vitamin C.  Vegetables are also low in fat, cholesterol and calories. Try to use a rainbow of vibrantly colored vegetables to get the most nutritional "bang for your buck".  This also makes your power bowl look beautiful!  Fresh or cooked vegetables should make up at least half of the power bowls.
Protein — Protein is a very important macronutrient in our diet. Protein plays a role in cell regeneration and coordinates biological processes between different cells, tissues, and organs, transporting molecules throughout the body, catalyzing metabolic reactions and more! Incorporate 2-3 ounces of protein in your power bowl (chicken, beef, turkey, tofu, eggs, beans).
Dressing — Use a heart-healthy oil such as olive or avocado as the base for your dressing. Minced shallots and a little Dijon mustard are great additions for an extra layer of flavor.
Finishing Touches — Add some interesting texture and crunch to your bowls with crushed pita chips, croutons or roasted nuts or seeds. A personal favorite: lightly salted pumpkin seeds.
Sweetness — Great for a breakfast or snack bowl. Instead of vegetables, adding fresh fruit, Greek yogurt, dried fruit and/or granola makes a healthy and nutrient-dense breakfast—keeping you full longer and packing more energy into the day.
Now it's time to get your bowls out and start making your own power bowls! Here are some sample recipes:
The Chia Seed Power Breakfast Bowl
Ingredients
1 cup milk (almond or soy milk)
3 Tbsp chia seeds
1 tsp vanilla extract
¼ cup greek plain yogurt (or flavored)
½ cup oats
¼ cup fresh blackberries and raspberries
Mixed nuts, dried fruit and dark chocolate chips
Instructions
In a large bowl, combine milk, chia seeds, greek yogurt and vanilla extract
Cover and refrigerate for at least 8 hours, or overnight
Stir in oats, fresh fruit, and nuts, dried fruit and chocolate chips to taste
The bowl is ready to be served!
The Buddha Bowl
Ingredients
4 cups baby spinach, washed and dried
2 cups raw cucumbers, sliced
2 cups roasted chickpeas or roasted nut of your choice
1 zucchini, spiralized or julienned
1 cup pickled beets
½ cup firm tofu
½ cup Quinoa, cooked
Dressing
Olive oil & lemon juice or your favorite salad dressing
Instructions
Lay spinach down as the base for the bowls; arrange the rest of the ingredients on top in sections.
Lightly drizzle with olive oil and lemon juice, or salad dressing of your choice.
Enjoy for its immediate taste and enduring energy!
Recipes have been modified from ones here and here.
---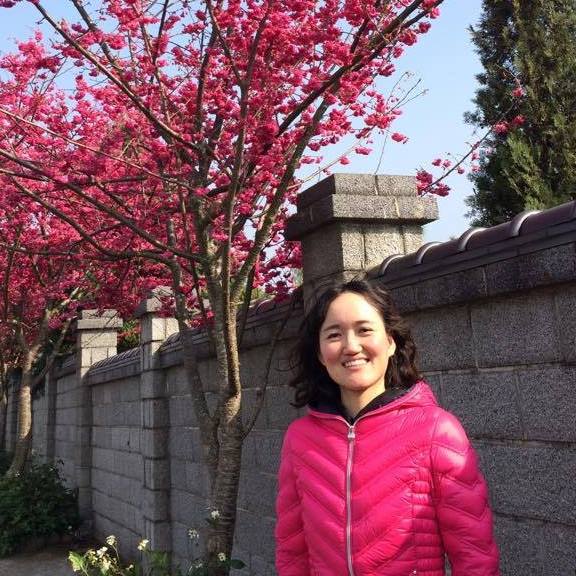 Jen-Wei Liu is a registered dietitian at UW Medicine who enjoys working and building relationships with all types of patients and building relationships with them.
In her spare time, she enjoys baking and making crafts. If the weather permits, she loves hiking with family and friends. Her newest interest is snow shoeing, which is much harder than it looks.