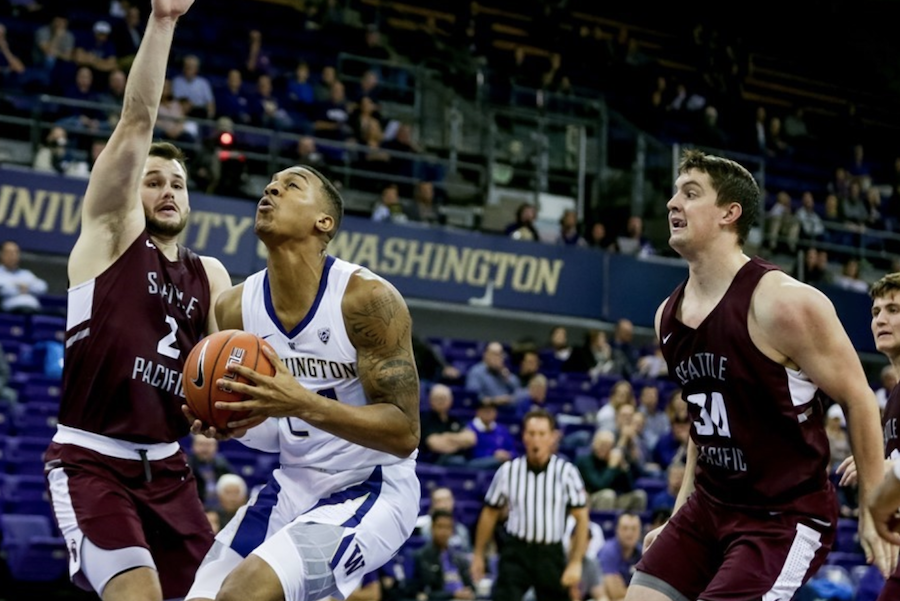 Men's Basketball Yoga Night
On Sunday December 9, grab your friends and family and head to the Husky Men's basketball game against our city rivals Seattle U. This special discounted event begins with an hour yoga session hosted by the UW's very own Nicole Moore from 4:30 to 5:30 p.m., followed by the game's starting jump ball at 6:00 p.m. For only $20, you'll receive a yoga class, game tickets, and a UW water bottle. There's no better way to practice wellness and engage your interests!
Register here to grab your tickets.
About the Class
This yoga class will be a medium-paced vinyasa practice that holds postures longer during the first sequence to emphasize basic alignment principles and warm up the body. The sequences will then be practiced at a quicker pace to synchronize breath and movement. Cultivate physical strength, reduce stress, increase brain functionality, and improve spinal health. No prior experience with yoga required. Please bring a yoga mat and water bottle.
Event Timeline
4:00 p.m. – Doors open
4:15 p.m.  – Registration and water bottle giveaway
4:30 p.m. – Yoga begins
5:30 p.m. – Yoga ends and participants head from Harshman Court into the arena to their seats
6: 00 p.m. – Game starts
About the Instructor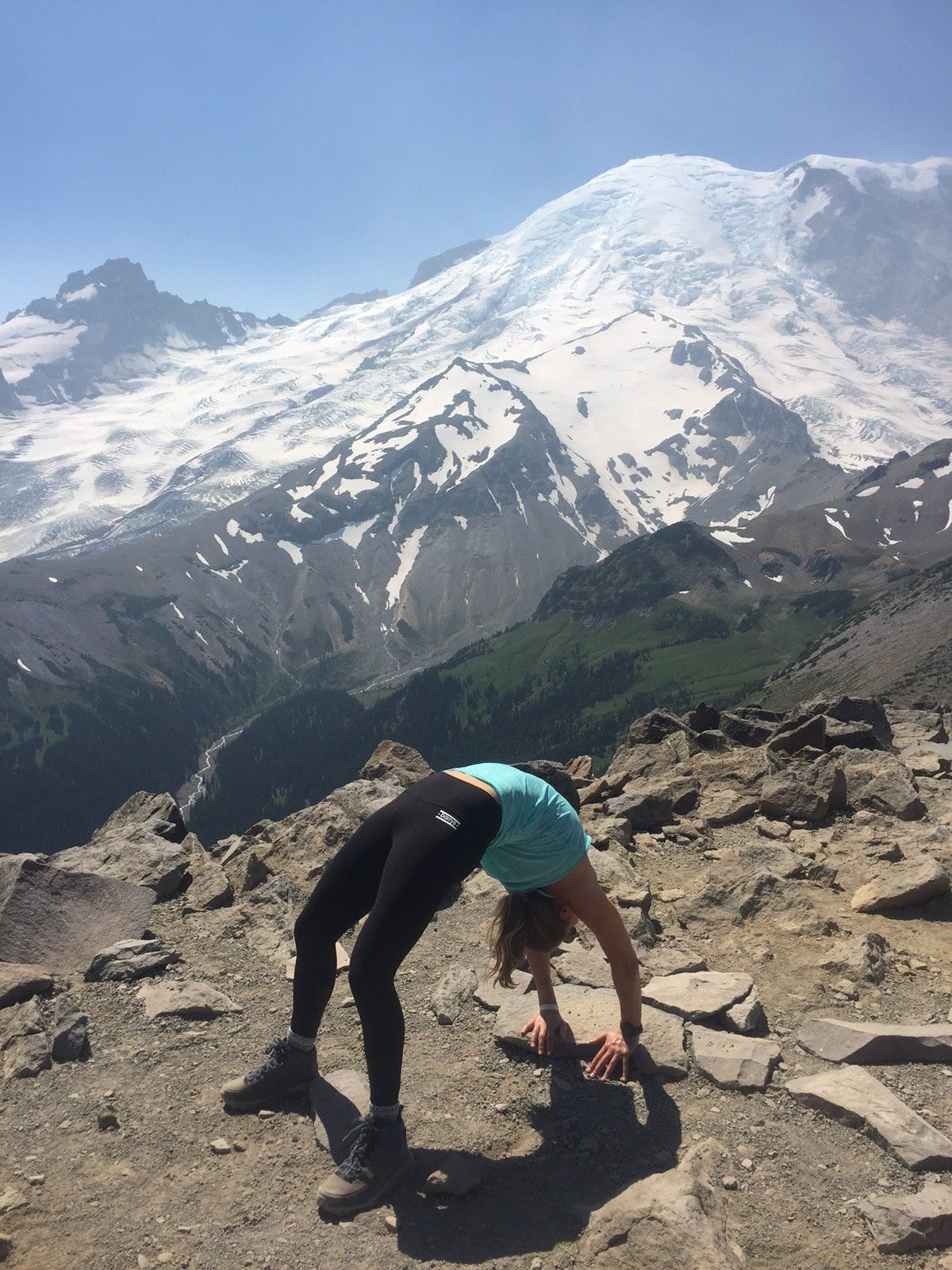 Nicole is the marketing and events consultant for The Whole U and a graduate student in the School of Public Health. Being a part of The Whole U provides Nicole the opportunity to share her passions with the UW community: health and fitness. Nicole has been practicing yoga for over 15 years and completed her 200-hour teaching in New York City in 2016. She teaches vinyasa style yoga classes that focus on building strength through proper alignment. Nicole is also an avid runner, swimmer, and hiker who loves to explore all the great outdoor activities Seattle has to offer.