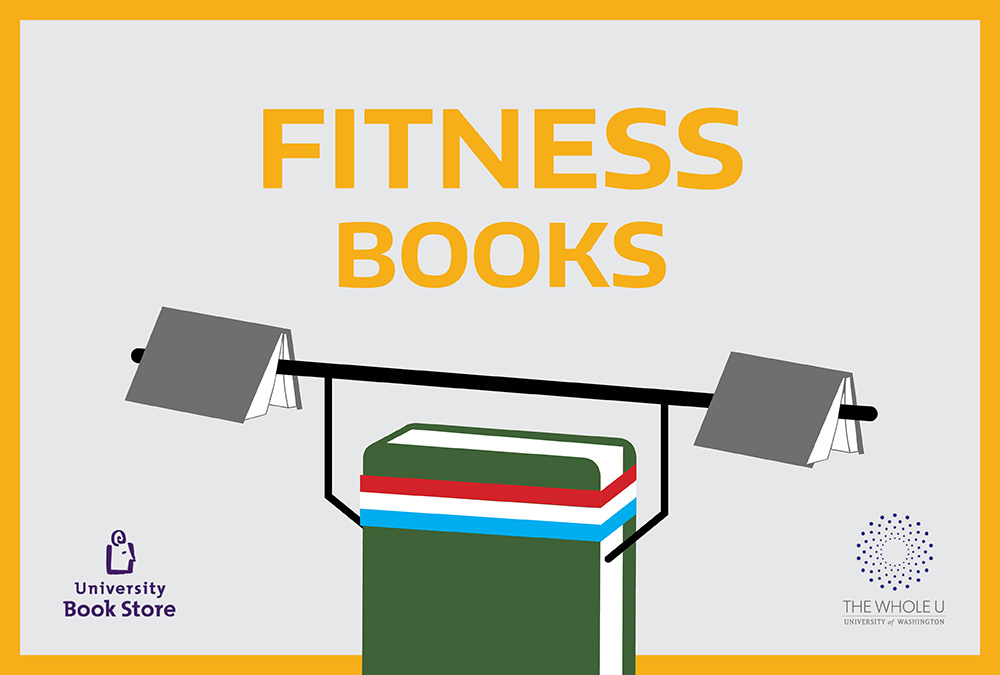 5 Books to Give Your Fitness a Lift
As the days get longer and warmer, we find ourselves wanting to shed layers of clothing, get outside, and get moving. Options for being active abound, but many may be wondering where to start or what methods work best. At the University Book Store, we believe that often the best way to begin is to open a book. A book can have the similar effect as a coach, charting a course and imparting the wisdom to build a winning mindset. Plus, unlike a coach, you can take it with you wherever you go!
Whether you're interested in the mental side of fitness, making a routine that's tailored to your busy lifestyle, or want to master the method behind staying motivated, there's a book for everyone. It's why we've compiled the following selections and organized them in such a way so as to help you find one that works best for your goals and approach.
---
Problem: "I can't seem to find the right mindset for motivation."
Solution: Embrace fitness as a fun, flawed, philosophical pursuit.
---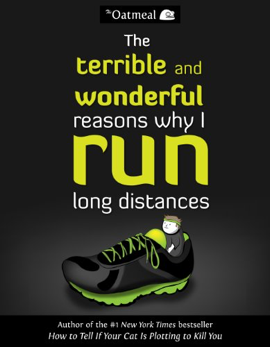 Fitness is so much more than a means to an end. It's about the way you feel each and every day and the way you move through life. You don't need to be perfect; what's important is you get out there and make the effort. But if you're still striving to find your own motivation mindset, we'd like to introduce you to two thoroughly enjoyable contemplations.
If laughter is liberating, cartoonist Matthew Inman's The Terrible and Wonderful Reasons Why I Run Long Distances is your literary get-out-of-jail-free card from the shackles of the phrase: "I'll go running tomorrow." While the last quarter of the book features an approachable, no-excuses guide to running, the majority of this book is a hilarious, honest, outlandish, and remarkably poignant reflection on the reasons why the man behind the popular web comic, The Oatmeal, runs.
Buckle in for a frank exploration illustrating the psychology of an athlete, horrifying eating habits, chubby imaginary angels of laziness, bees (yes, bees), and the spiritual transcendence of a runner's high. You'll find yourself laughing, nodding along, and ultimately wanting to slip on a pair of sneakers and hit the pavement.
---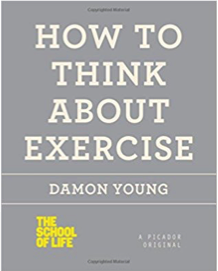 What do we think about when we think about exercise? In How To Think About Exercise, Damon Young offers a fresh and insightful meditation on exercise and sports through a philosopher's lens. Part of "The School of Life" series—a collection of books examining life's big questions—the book explores the mind-expanding virtues of various types of exercise and challenges preconceptions. Young explains how intelligent exercise contributes to overall life enjoyment and a richer human experience.
Find out how quitting smoking and taking up running changed Haruki Murakami's outlook on life, why Schopenhauer believed swimming was a sublime act, how exercise helped Charles Darwin come up with his best ideas, and much more.
---
Problem: "My lifestyle makes it hard to fit in fitness."
Solution: Make fitness fit your lifestyle.
---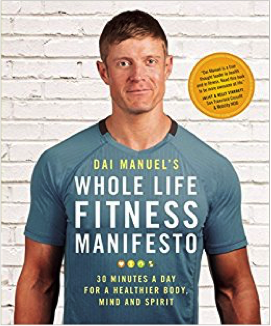 While gyms increasingly try to cater to a diverse array of interests, not everyone is interested in the gym. If pumping iron and hitting the elliptical at the same time, same place every week isn't quite your style, pick up a sport, ride a bike, or try one of these inspiring alternatives.
After battling obesity as a teen, fitness coach and lifestyle mentor Dai Manuel developed a holistic view of wellness and passion for helping people live better, healthier lives that's readily apparent in Dai Manuel's Whole Life Fitness Manifesto.
In this book, Manuel provides short, equipment-free workouts that can be done anywhere, as well as nutritional advice and mediation exercises for a "whole-person" fitness routine designed to improve your overall wellness with a commitment of as little as 30 minutes a day. Take personal development to a new level with this coach who challenges you to improve yourself both mentally and physically.
---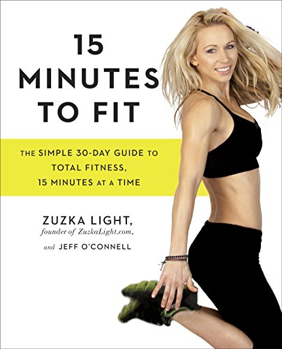 No matter how long you plan on working out, the first fifteen minutes is where it all starts. 15 Minutes to Fit, Zuzka Light preps you to get fit in short, 15-minute spurts with ferocious HIIT-based workouts that are as challenging as they are effective. Light rose to fame on her popular YouTube channel with a relatable, with-you-in-the-trenches style.
Her 30-day fitness plan features a finely honed selection of tough, intense workouts with helpful tips for good form and modifications for the most difficult exercises, so you can gradually work your way to peak performance. In addition, enjoy some of her favorite recipes, such as pecan apple oatmeal or Ahi tuna with cucumber, shallots, mint, and ginger dressing. Since each workout only takes 15 minutes, they're easy to fit into even the busiest of schedules.
---
 Problem: "I find it hard to stay on-track."
Solution: Write it down.
---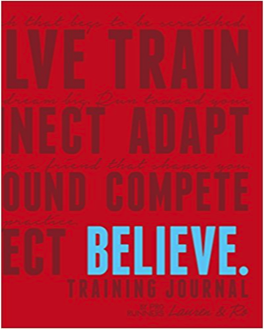 Lifelong fitness is about the work you do every day. To stay motivated, a great strategy is to write down your goals and your accomplishments. It keeps you accountable and makes for an inspiring record of how much you've improved that you can later look back.
One of our favorite fitness journals is the Believe Training Journal, a high-quality diary/workbook created by professional runner Lauren Fleshman and Olympic athlete Roisin McGettigan-Dumas.
Specifically designed to help set goals, plan training weeks, and record daily workouts, the book is filled with motivational quotes and essays, nutrition and fitness tips from the pros, along with workouts. Though the journal was designed for runners, plenty of it is applicable to the pursuit of any fitness goal.
---
Suggestion: Get social.
---
We're all for doing your own thing, but having the support of a community is wonderfully powerful. We highly encourage you to grab a friend for a lunch time walk, check out a class at UW Recreation or your local community center, or sign up for an event like a local 5K or bike ride.
Better yet, join us for UW Fitness Day on May 24! This year's event will feature 20 circuit training stations staffed by 40 knowledgeable coaches to provide expert guidance and support. We'll be there at Husky Stadium cheering you on and raffling off some great prizes that will help keep your mind and body in peak condition. So stop by our table when you're there!
Until then, get ready to get moving!