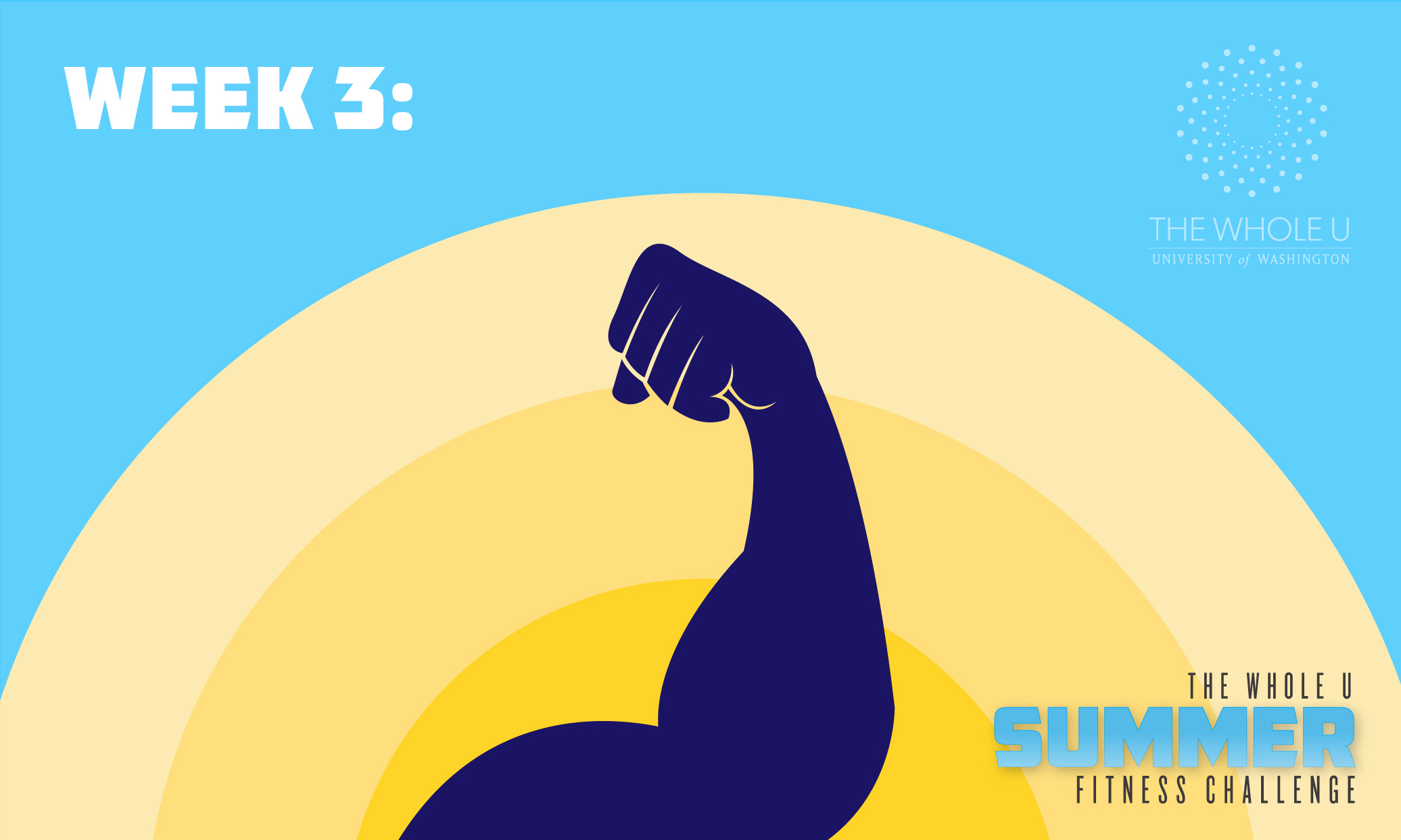 Summer Fitness Challenge: Week Three
Exercise Tip of the Week – Include Strength
The more muscle you have, the more calories you burn throughout your day. So how to build strength? You can attend a class, work with free weights, or use your body weight. If you struggle with fitting it in, here is the secret to strength training: Use multiple muscles together to get the best bang for your buck!
An exercise based on compound movements like squatting, lunging, pushing, pulling, or rotating actually burns more calories than an exercise focused on an individual joint or muscle group. Multi-joint exercises can stimulate intramuscular coordination within a specific muscle, which improves definition. It can also create the intermuscular coordination responsible for generating a greater demand for oxygen, which then increases the total amount of calories burned.
Try these combinations this week within your strength plan:
Shoulder Press with Bicep Curl
Lunged Row with Tricep Curls
Washington Grown Veggie of the Week – Zucchini
One cup of zucchini will give you over a third of your daily-recommended dose of vitamin C and is low in calories. Try this recipe from Carmen Espanol from Capital Projects Office and winner of the March Culinary Countdown contest.
Easy Peasy Summer Zucchini
2-3 smallish zucchini
Olive oil
Garlic, chopped
Lemon
Soy sauce
Fresh ground pepper (optional)
Cut ends of zucchini. Then cut lengthwise in quarters and crosswise so you have 1/2 – 3/4 inch cubes.
In a hot sauté pan add oil and garlic. Sauté a few seconds till fragrant.
Add the zucchini and give a quick stir, cooking about a minute or so.
Cut your lemon in half and squeeze juice over. Then add soy sauce. Sprinkle over all then continue sautéing till you have a nice glaze and the zucchini is cooked to your liking.
Remove from heat and grind pepper over it if you want. That's it!
Water tip of the week – Jazz It Up!
You have had water with lemon and lime, but have you tried orange slices or berries? Try combos like mint and cucumber or blackberry and basil to give your water a hint of summer flavor.
Whole U Opportunities Coming Up
UW Wide Stair Challenge on July 15 – The 500K Stair Challenge is on Wednesday! There is still time to register now.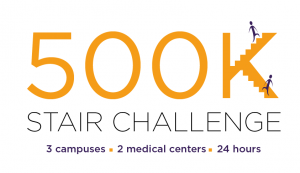 Chi Walking on July 22 – Laura Houston is back on Wednesday, July 22 for a summer Chi Walking clinic! Learn how to practice meditation while walking for improved performance, increased energy, and the ability to walk at a faster pace with ease. Register Now!
Ready for more? Share exercise motivation on the private Being Active Facebook group or swap recipes and food pics in the Eating Well group.