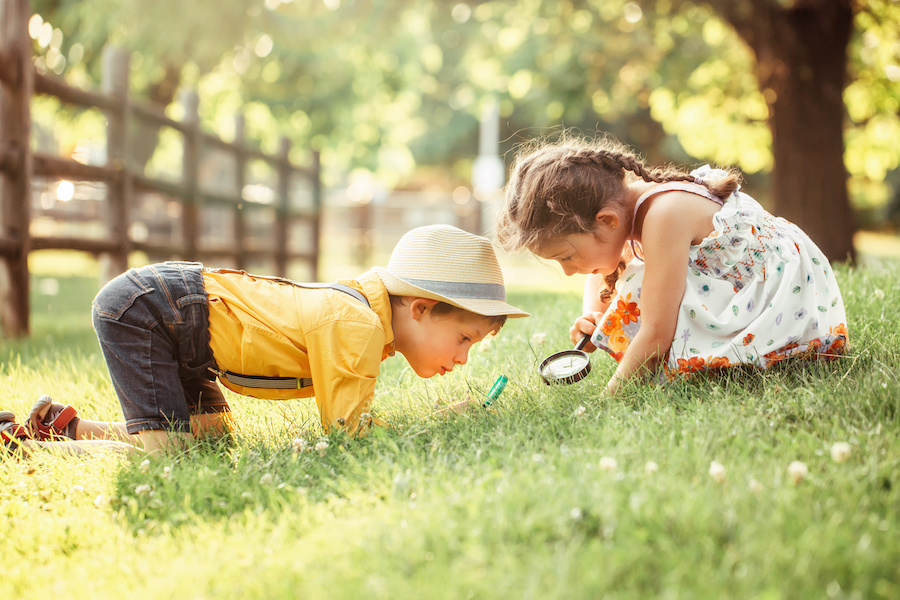 Planning for Your Child's Summer in 2022
For parents hoping to enroll their children in summer activities, it is already time to start planning. We spoke with Leslie Rome, Director of UW Youth & Teen Programs, and leveraged her expertise to provide parents with advice on how to tackle enrolling and registering for summer activities this year.
Where to begin and when to start?
There are several online resources available to help parents. "A good first step is to browse online directories like Parentmap, 6crickets, and Continuum College's UW Youth & Teen Programs," says Rome.  These sites have search filters that can be used to find classes and camps by date, subject, grade level, and format – making it easier to parse through what is both available and suited to your family's needs.
Elevate Washington is another great option for searching in-state options. If you haven't already begun to, it might be time to start your planning now. Many programs open their enrollment for summer programs beginning in February and March. Rome recommends keeping a close watch on enrollment for popular programs for older kids, such as STEM classes, as these tend to fill up the fastest.
"For popular classes like coding and robotics, parents will want to keep an eye on enrollments as these kinds of classes can fill quickly—another reason it's important to get an early start!"
Options available through the UW.
In addition to the expansive range of camps, online classes, and activities offered in the UW Youth & Teen Programs directory, there are other ways to get your planning started by using UW supports.
Access UW's Employee Assistance Program.
Find an array of work/life resources that go beyond the ordinary. From counseling and legal assistance to financial resources and employee support programs. WA EAP offer comprehensive solutions to meet your unique needs. These services are staffed by local professionals in Washington, ensuring personalized support that aligns with our commitment to your well-being. Starting July 1, 2023: Contact WA EAP at 877-313-4455 for services.
Through Bright Horizons, benefits-eligible employees and UW students receive discounted tuition at Right at School's  summer camps.
What options are there for free or subsidized summer programs?
"The best way to find out about these options is to ask—parents should always ask," says Rome.
She also emphasized that many out-of-school programs offer financial aid, sliding fee scales, or payment plans. For example, UW Youth and Teen Programs has a first come, first served financial aid program. She also suggests that parents check-in with their school's PTA or guidance counselor to inquire about free programs they may know about, or reach out to community organizations for advice.
Rome also encourages parents to seek out resources available through their local Parks and Recreation Department, city and county library systems, their child's school and any parenting groups they belong to see what may be available free of cost.
What if the program I'm interested in for my child is already full?
Most programs maintain wait lists, which can be an effective way to still get your child into their activity of choice. "If a camp or class has reached capacity, parents should always put their child on the waitlist," said Rome.
"It is very common for a family's summer plans to change, so we regularly use our waitlist to fill courses."
Don't forget to involve your child in decision making.
Try to gauge what your child might be growing into interest-wise, and what they may be growing out of. Don't be afraid to talk about how the pandemic affects the types of activities your children might be interested in this year, or how you will measure whether a program's COVID safety protocols are in line with what you and your family are committed to.
No matter the outcome, they may feel more empowered about their circumstances if they feel their voices are heard while making choices that directly affect them. This applies to little ones too; you might be surprised to learn how insightful children of all ages can be when it comes to these topics.
What about COVID?
Both state and CDC guidelines regarding COVID and public health will continue to shift in the coming months. Trust yourself to make the right choice for you and your child. There are still many virtual and online options available this summer, too. Programs and activities all have cancellation policies, many of which offer full or partial refunds if your circumstances change. Programs will also continue to adhere to COVID safety measures.
"Keeping staff and students healthy and safe is our highest priority, and there will be new health and safety guidelines implemented for summer," emphasized Rome.
---
We hope this advice is useful to your and your families as you begin looking toward or continue planning for summer 2022. Despite the tumultuous last two pandemic summers, Rome and UW Youth Programs remain hopeful about the summer ahead.
"After two summers of online camps and classes, UW Youth and Teen Programs is looking forward to scheduling in-person classes in summer 2022!" shared Rome.
We hope you are able to share in her excitement for whatever your family chooses to participate in.