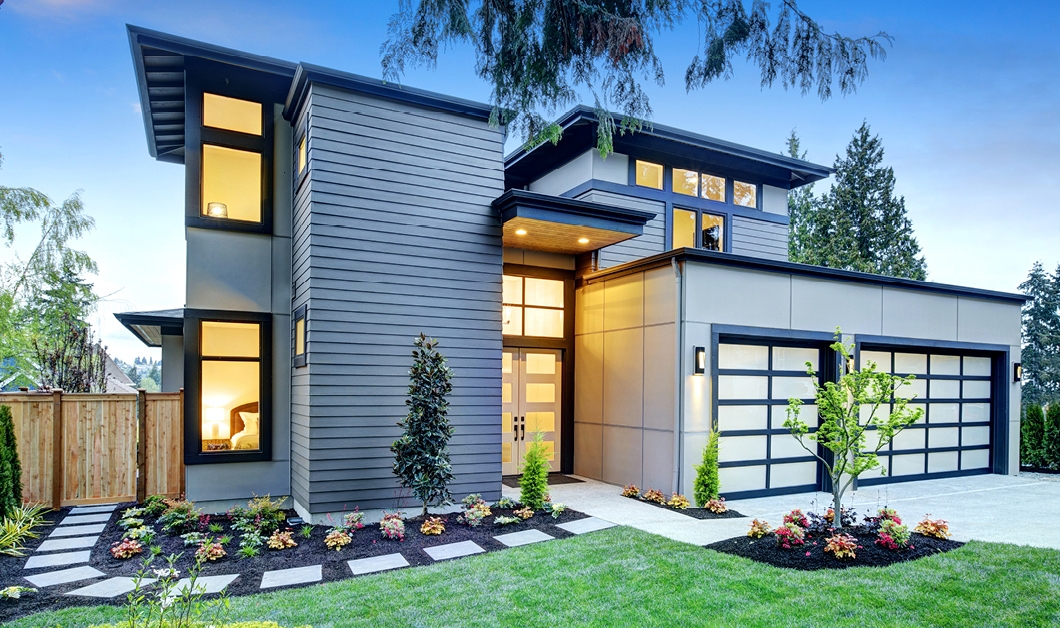 Whether you are looking to rent an apartment or buy a first home, finding the right type of housing in Seattle can be a challenge. The Whole U partners with UW Community Relations to bring you options and resources to fit your budget level.
Looking to buy or refinance a home?
Your Hometown Home Loan discounts are available to you exclusively through HomeStreet Bank's Affinity Lending Center. When you get your home loan through Affinity Lending, you'll receive a credit worth 0.50 percent of the loan amount to use towards closing costs. On a $500,000 loan, for example, that credit's worth $2,500.  Using a participating Realtor can double your savings with a 1% discount on the home purchase price!
IMPORTANT these discounts are ONLY available through Affinity Lending and are not available through HomeStreet Bank branches. Be sure to ask for your UW discount! The following are additional resources and benefits provided through Homestreet Bank.
Home Consultations/Pre-Qualification Sessions
As you prepare to buy a home, one of the first steps is to meet with a non-commissioned Affinity loan officer and get pre-qualified. Based on your finances and the current housing market, a pre-qualification appointment gives you a realistic idea of what you can afford right now or how much you need to save. The appointment is private, and you're welcome to include your spouse, partner, or potential co-signer. These meetings can be scheduled via phone.
Loan reviews and refinancing options
Does your current mortgage meet your needs? Both property values and interest rates change often, so it's important to periodically review your home loan. The loan officers at Affinity Lending are available to help you explore your options and make sure you have a loan that works well for you.
For more information click here or call the Affinity Hotline 206-628-0207 Mon-Fri 8:00am-9:00pm and Sat 9:00am-5:00pm. Also, check out the Whole U events page for on-campus seminars of interest to future and current homeowners.
UW Campus Seminars
HomeStreet Bank offers monthly free seminars on home buying, condo buying, home maintenance, and much more at all UW campuses. Check out our events page to keep up to date with when HomeStreet is on your campus and join The Whole U and HomeStreet for these free seminars! If you are interested in hosting a seminar with HomeStreet Bank for your department or building, please contact The Whole U at wholeu@uw.edu. Below you can learn more about online education resources and webinars hosted by HomeStreet Bank.
Interested in refinancing your home or learning about home equity? Click here to view a webinar recording with Homestreet Bank discussing this and more.
Home Buyer Classes 
As part of your Hometown benefits, you and your immediate family members have access to Home Buyer Classes at no-cost. These 5 hour classes are taught in conjunction with the WA State Housing Finance Commission.  Attendees receive a certificate of completion that is good for up to two years in applying for downpayment assistance.
Come learn everything you want to know from the home industry experts:
Renting vs. Homeownership
What Do Lenders Look For
Applying for a Home Loan
The Role of the Real Estate Agent
Why You Need a Home Inspection
Understanding Home Insurance
The Closing Process with Escrow
Available Special Down Payment Assistance Programs
Spouses and partners are encourage to attend. Lunch and parking are provided.
Space is limited! To register for homebuyer class email: Jessica.Santana@homestreet.com
Upcoming classes:

Sept 23
Federal Way
33405 8th Ave S, Federal Way, WA 98003

Oct 14
Seattle
601 Union Street, Seattle WA 98101

Nov 18
Federal Way
33405 8th Ave S, Federal Way, WA 98003

Dec –  No Class
Home Town Home Loan Financial Education Resources
Your financial wellness is important. HomeStreet Bank's Inside Edge Program is partnering with BALANCE, a non-profit financial fitness program to provide you with free access to financial education and resources. It's easy to set up an account and sign up under "employee" category to utilize online tools such as financial calculators and videos, and search for articles based on your current financial life stage or register for money-management webinars. We hope these online resources address some of the financial needs you may be facing during these uncertain times.
Click here to visit Balance and explore resources available.
Click here to view upcoming financial education webinars hosted by HomeStreet Bank.
---
Renting an apartment near campus?
Two apartment complexes near campus — Bridges@11th and Radford Court — give priority access to UW employees, faculty, and their families.
Bridges@11th is a U-District apartment complex that gives priority access to faculty and staff working at the UW and Seattle Children's Hospital. If no apartments are currently available, you can put your name on the priority waitlist. You're eligible for priority access if you're in an active, benefits-eligible position at UW that has a duration of nine months or longer. Temporary employees and retirees aren't eligible, but can apply for apartments if there aren't other employees on the waitlist. Thirty seven of the units are offered at reduced rates to employees who earn less that area's median income. To learn more about priority access, get pricing details, schedule a tour, and check availability, visit the  Bridges@11th website.
Radford Court, just ten minutes away from the Seattle campus offers preferred access to UW employees and student and provides 24 acres of private community lawns, gardens and playgrounds. To learn more about priority access, get pricing details, schedule a tour, and check availability, visit the Radford Court website.
Are you a visiting faculty?
The Visiting Faculty Housing Service provides a listing service to match new and visiting UW faculty and staff with appropriate rental housing.
---
Affordable housing near UW
Affordable housing is in high-demand so The Whole U is pleased to share information from community partners that may help you find a place you love to live:
Mercy Magnuson Place – South
New studio, 1 and 2 bedroom apartment homes are available near campus at Mercy Magnuson Place – South. Applications are now being accepted with move-in dates beginning in May 2019. When complete Mercy Magnuson Place will include 148 brand new, energy-efficient, affordable apartments, with 108 of the units reserved for households earning no more than 60% of area of median income ($64,200 for a family of four). Mercy Housing, is a national nonprofit organization, is working to build a more humane world where poverty is alleviated, communities are healthy and all people can develop their full potential.
The city of Seattle's Office of Housing funds affordable workforce housing and may be able to help you find housing in Seattle.
Red Cedar
Located near Harborview Medical Center and opening in summer of 2019, Red Cedar has119 apartments in a mix of 1, 2, 3 and 4-bedroom units. A Seattle Housing Authority property, see the income criteria section of the Red Cedar flyer to see if you qualify.