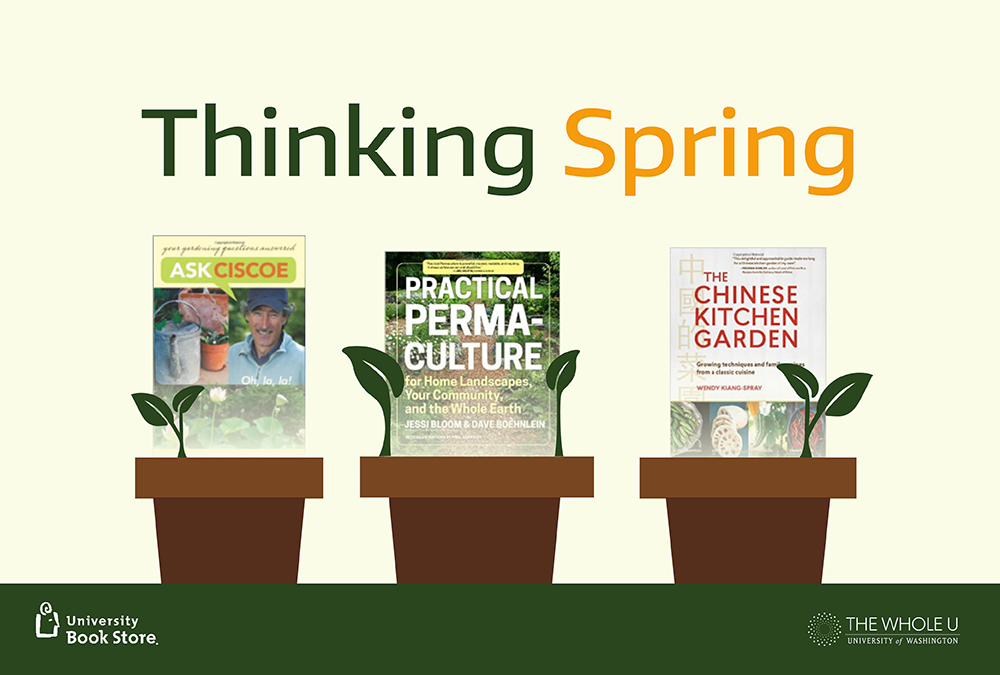 Thinking Spring: Gardening Reads to Grow On
Whatever the groundhog may have to say, we know spring isn't far away. This month we're turning our thoughts to freshly tilled earth, new buds, and warmer days ahead. Here are a few inspiring reads that are sure to get you in the gardening state of mind—whether you're a seasoned green thumb or just getting started.
---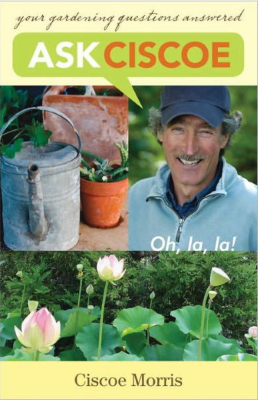 From the moment Ciscoe Morris uprooted himself from his native Wisconsin and planted himself in Seattle in the early 70s, the gardening scene in Seattle has never been the same. Ever since, the local master gardener has been dishing great green-thumbed advice in person, on local television, and across the air waves with his show Gardening with Ciscoe. Known for his quirky sense of humor and catchphrase, "Oh, la, la!" (which he picked up during a 1000 mile bike trip through France after a particularly comical run-in with a self-cleaning water closet), Ciscoe is the closest thing to a gardening wizard the Emerald City has ever seen.
But you needn't seek an audience in person. Now you can solicit Ciscoe's expert opinion anytime. His book, Ask Ciscoe, answers his 400 most often-asked, interesting, important, and puzzling plant questions, drawing from a deep well of personal experience gardening in the Pacific Northwest and leading gardening tours internationally. Often unexpected, always irreverent, and packed with time-tested tips and tricks as well as an ample helping of his signature humor, Ask Ciscoe makes for an engaging reference guide that's as easy to use as it's enjoyable to read.
---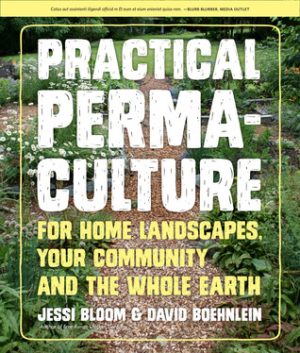 A sorceress of the soil in her own right, roller derby queen-turned-award-winning garden designer Jessi Bloom is a Washington mainstay when it comes to the art and science of permaculture. In her book, Practical Permaculture, the ecological rock star with a knack for making functional gardens beautiful provides readers a solid foundation for creating sustainable and self-sufficient ecosystems right in their own backyards.
We love how Bloom walks you through the gardening process from the ground up—from land assessment and integrating plants to water, waste, energy, shelter, food, and animals. Combining artistic design with sound landscape fundamentals, this tome covers the essential design elements like sectors, zones, edges, and patterns that give your yard a professional-quality look and feel. Bloom tackles a subject that can seem daunting to many and places it in practical, practicable context, helping you get your hands dirty toward growing—and living—more sustainably.
If you're ready to rethink your outdoor spaces, this accessible guide to an au courant horticultural movement is as close as it comes to the first and last word.
---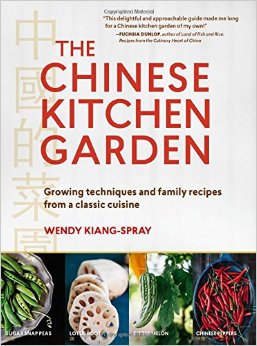 What is gardening if not wild harmony? Cooking, gardening, and family find a beautiful balance in Wendy Kiang-Spray's Chinese Kitchen Garden. In this enchanting book, Kiang-Spray shares the traditional Chinese growing techniques she learned from her parents and offers fantastic insight into nurturing 38 Asian vegetables such as water chestnuts, bamboo shoots, lotus root, and winter melon.
Interwoven with gardening advice are heartwarming family stories alongside 25 tantalizing traditional recipes for a read that satisfies on multiple levels. At turns tender and triumphant, this loving compendium is organized by season, so there's something to suit every taste, any time of year—a jewel in the crown of any cookbook collection.
So brush off your gardening gloves, pull on some sturdy boots, and get ready for an abundant season to come! We'll be reading with anticipation of the perfect weekend to start planting.