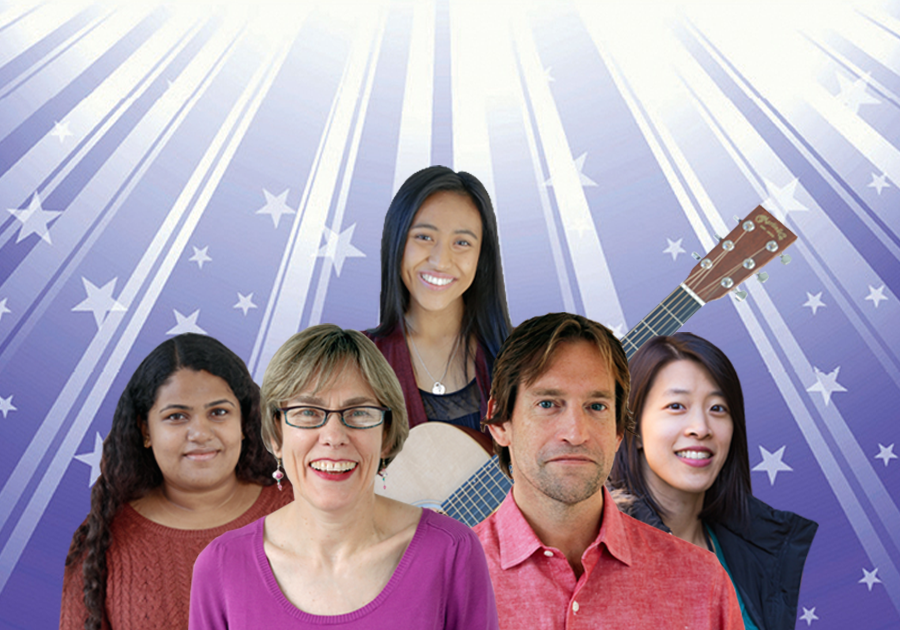 The Final Acts: Ovations 2016
With the main event just a few short days away, it's time to wrap up our three-part series highlighting the acts performing at Ovations 2016! Next time you see these faculty, staff members, and students, it will be on stage November 20 in Meany Hall. Be sure to register for your seat—there are less than 100 left!
Jalal Andre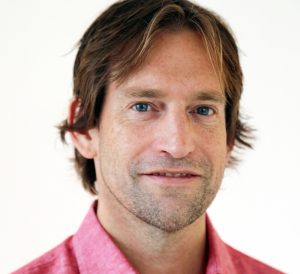 You might not expect to find a rock star behind a neuroradiologist—or a neuroradiologist lurking behind a rocker—but either way you slice it, Jalal Andre defies everyday expectations. The director of neurological MRI and MRI safety officer at Harborview Medical Center, as well as a UW assistant professor of radiology, Jalal first became interested in music as a child through the film scores of John Towner Williams. His passion was ignited, however, when he received a guitar from his father at age 16.
Jalal has been writing his own songs ever since he was gifted that guitar, and describes the process as "transformative."
Nowadays, Jalal Andre takes the stage as frontman and guitarist of the band, Echo Texture, who perform regularly around Seattle. Proof he rocks hard? Jalal performed last year at Ovations, all the while battling a mean case of laryngitis (ouch!). This year he says he's excited to share the Meany Theater stage once again.
"The best part of performing live is the random possibility that something magical will be created, and the energy that comes from the audience when that happens." His response to what keeps him creating is a simple one: "I love music."
Rheanna Atendido and Abrah Friberg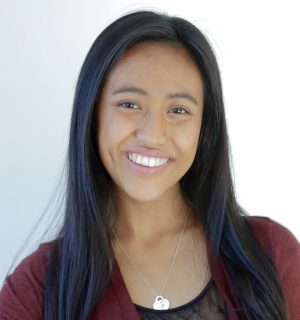 Our next performers truly live for the stage. They're both Musical Theater students at UW. Abrah found joy in performing at a young age during a children's production of Peter Pan, and hopes to spread that joy by teaching more kids about musical theater in the future. Rheanna also uncovered her passion for performance as a child, and has been writing music of her own since the eighth grade.
Both students are committed to their craft: they devote hours of each day toward honing their skills to become better performers and musicians. Though Abrah and Rheanna may have different motivations for performing, both agree that it's an essential piece of who they are.
"It allows me to express myself in a way that I cannot in everyday life," Abrah says. "I can be as large and as crazy as I want and no one is going to judge me for going outside of the box."
Of course, every good thing comes with it's own set of challenges, and Musical Theater is no different. Things like writer's block, competition for roles, acing the dance moves, and extending creativity beyond what's expected can be hard, but Rheanna says it's worth it when she sees the results.
"What I love about music is its universality. No matter where you're from," she says. "No matter what language you speak, music has the power to connect people and move them in remarkable ways."
Kavinila Rengaraju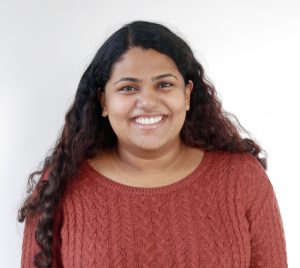 Attend an open mic night around Seattle and you might have already had the pleasure of hearing UW sophomore Kavinila Rengaraju read her poetry. Inspired by fellow poets and artists, she's been writing seriously since her junior year of high school. She says her poetry focuses on hard-hitting, "real-world issues," and she encourages audience members to interpret her words in order to derive their own personal meaning from them.
"In these moments," she says of the one-to-one connection she gets at open mics, "you realize the versatility and emotional impact of your work."
Yet, for all the reciprocity poetry provides, there's another perk for Kavinila unrelated to performance: personal solace. "It's important to me as my outlet: creatively, emotionally, and mentally. The feeling of being submerged in this sea of similar feelings and voices is truly moving."
Kathryn Vinson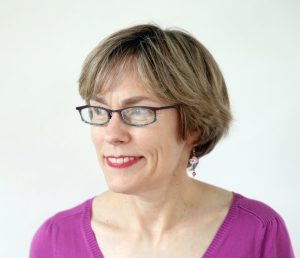 Fiscal specialist Kathryn Vinson remembers exactly how she started on her musical journey—and can't imagine her life without it. From her first declaration of her intention to become a singer at the age of 5, to her first recorder lesson in 3rd grade, to later trying out the violin, it's been a journey that has earned her some serious expertise—and accolades. Though she gave up the violin in college to focus on her voice, her curiosity led to her practice some other strings, including cello, viola, and bass.
She's currently a member of the oldest arts organization in Seattle, Ladies Musical Club, and has performed with the Seattle Symphony Chorale and Seattle Opera. But Seattle isn't the only city she's been heard. Kathryn has performed opera in Germany, played Hänsel in the opera Hänsel and Gretel in Dubai, and can be heard in on the choral scores of major motion pictures and movie trailers.
But despite her vocal virtuosity, not everyone knows she sings. She recalls one instance in particular: "I was in the pit in the opera house before the start of a performance of the Nutcracker, and someone I knew through work, who was unaware that I am a singer, was standing at the rail looking down into the pit and saw me in my seat. It still makes me laugh to remember her astonished question: 'Kathryn! What are you doing down there?!"
Haeda Yasui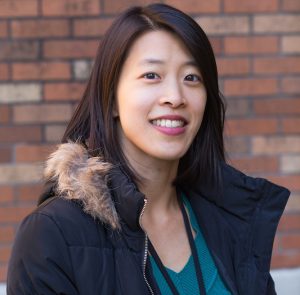 Ovations isn't a competition, but Haeda Yasui from student services is no stranger to performances of that nature. She explains that although she doesn't consider herself a pro at performing in public, she's gained experience participating in competitive karaoke and caroling, which has allowed her to get comfortable singing in front of strangers.
Of course, the vulnerability of using your voice to entertain can be intimidating, but Haeda says it's one element of song and performance that has given her confidence to perform music and even improve her public speaking skills. Ultimately, her stated goal is to entertain the audience and help them have a good time—something she achieves by employing the skill possessed by all accomplished musicians: the ability to listen.
"Most people don't expect to hear the voice that they hear when I sing," she says. "So hearing an audience get really quiet…it's as though you can hear shock or confusion. It is still entertaining. It's fun to be a part of the tremendous amount of diversity that's in singing."