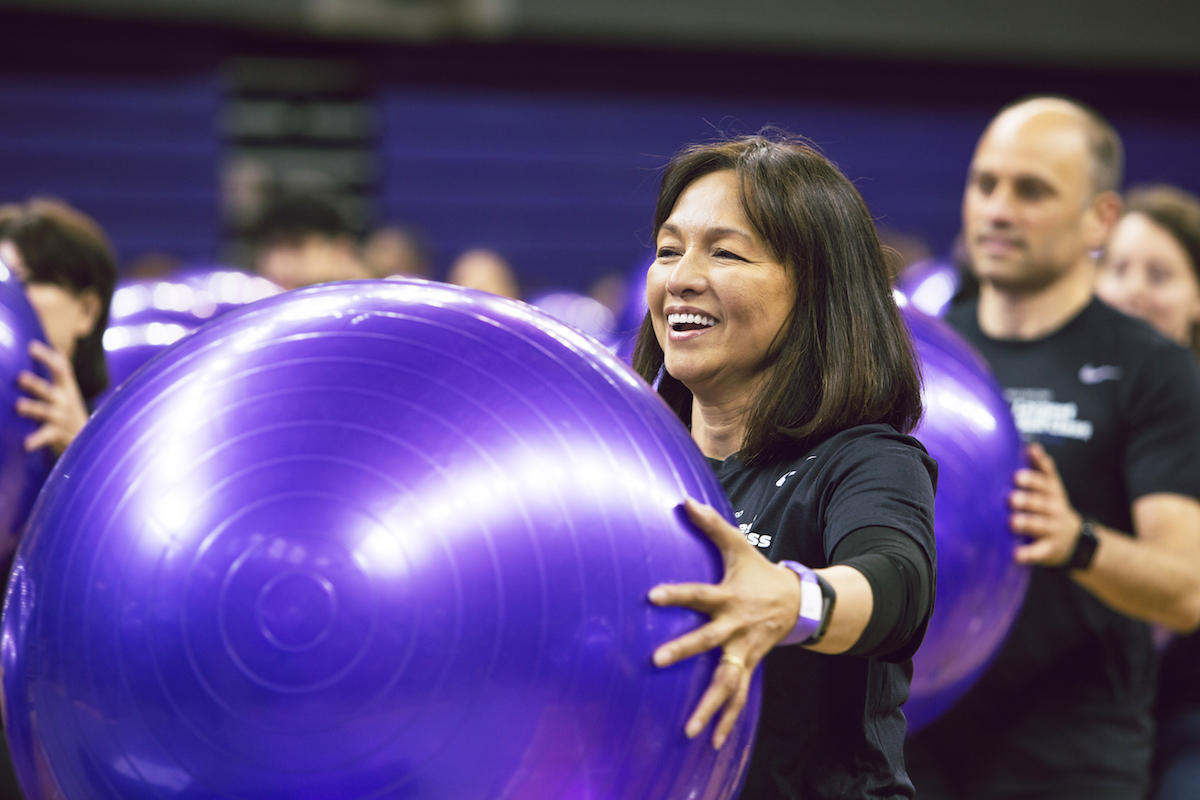 A Peek Inside The World's Largest Exercise Ball Class
Over 450 people took the floor of Alaska Airlines Arena on Wednesday to attempt another Guinness World Record. This time, The Whole U went for the World's Largest Exercise Ball Class. Staff, faculty, and students came together to break a sweat and make history.
We passed the previous record holders — the Today Show — by over 100 participants, but the record won't be official until Guinness reviews our footage. Student group Husky Nation had five GoPro cameras capturing the event from above, as well as a videographer roaming the floor. Participants and spectators posted about the event on social media, so check out the hashtag #UWHavingABall to see what it looked like from the floor.
We'll have more information about the event in a recap article next week. In the meantime, here are a few shots from the event!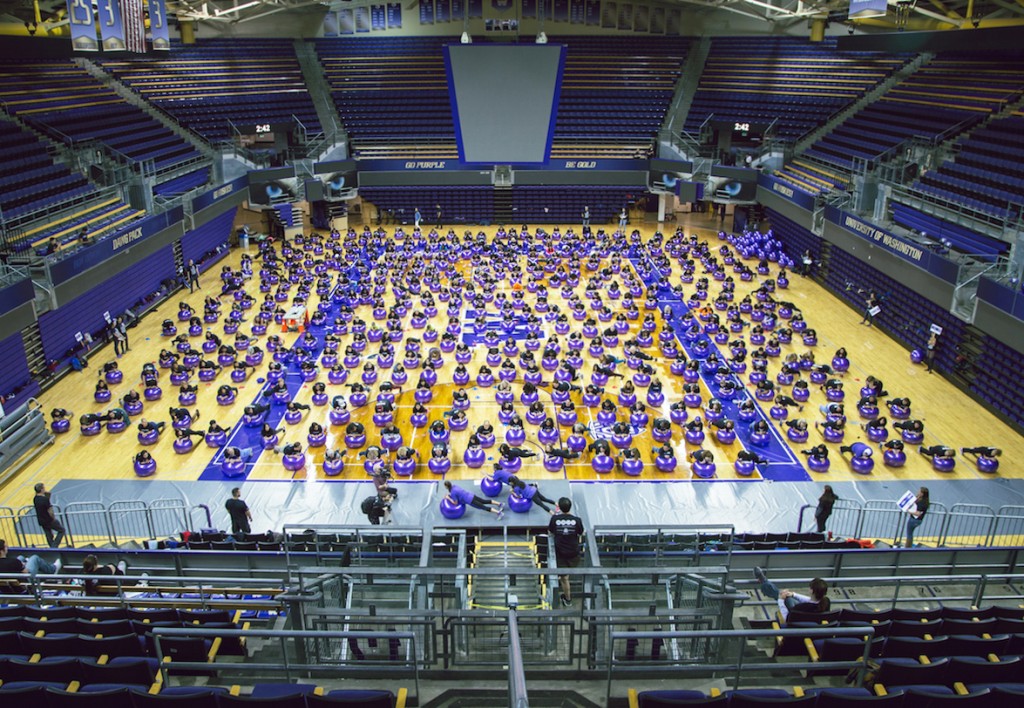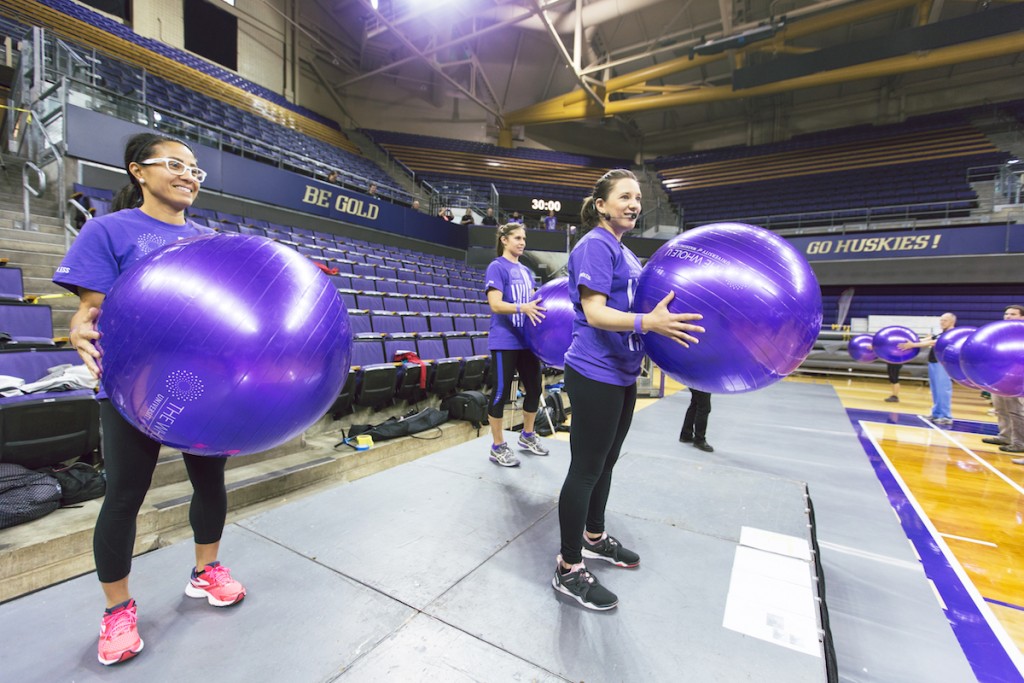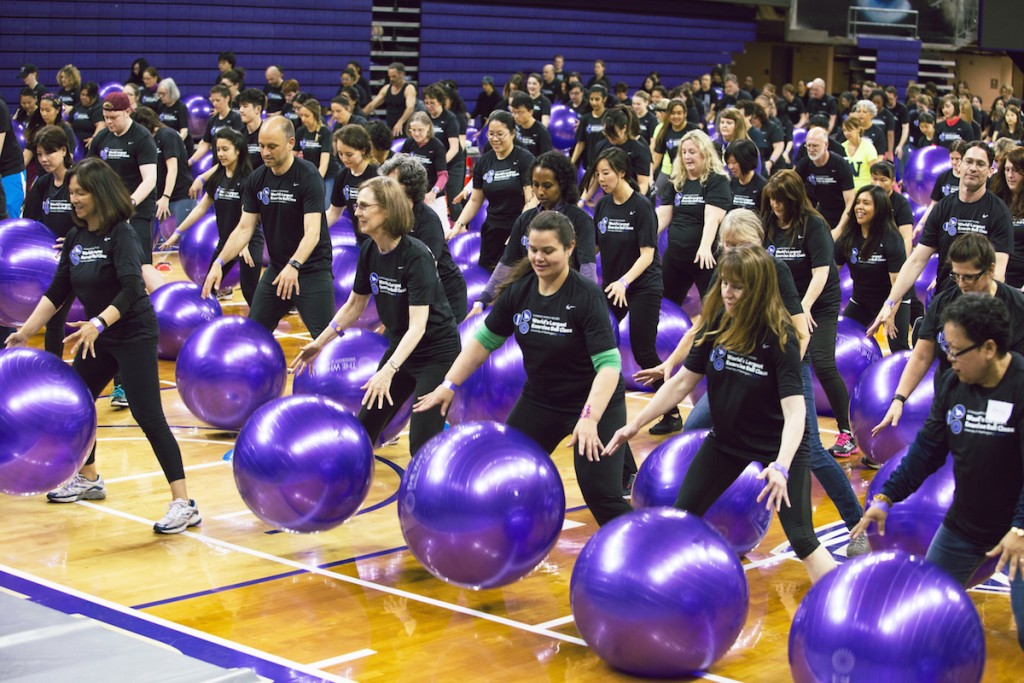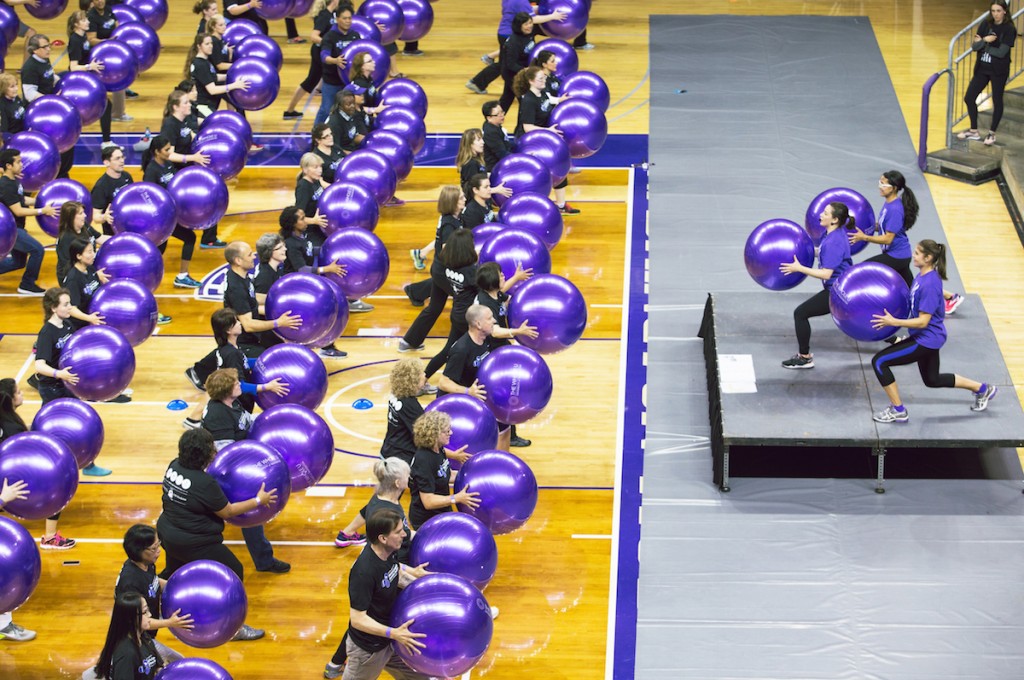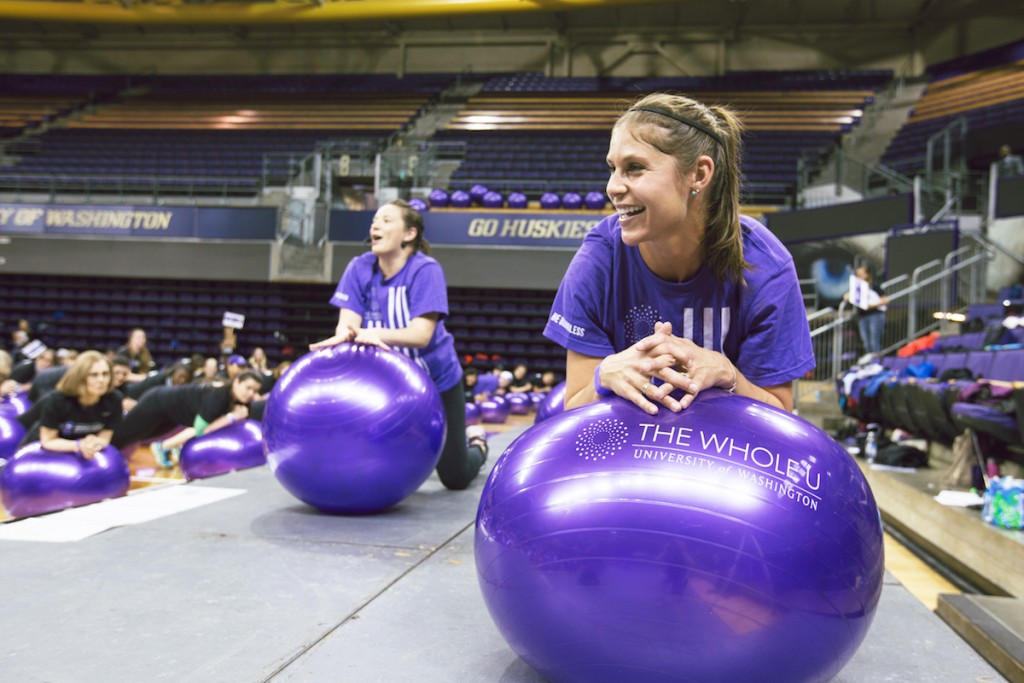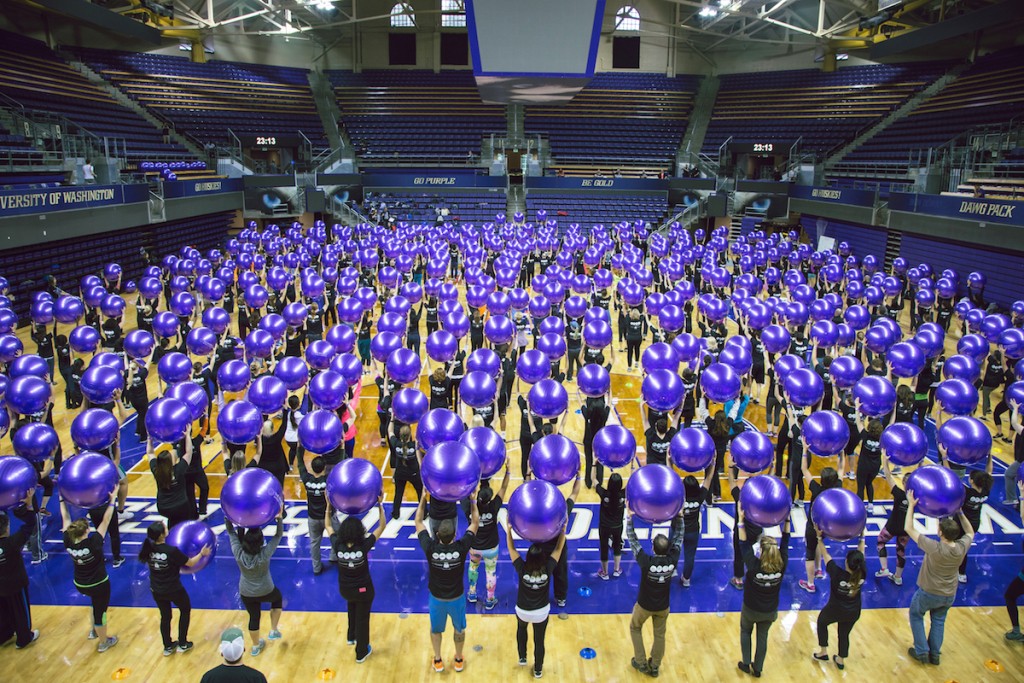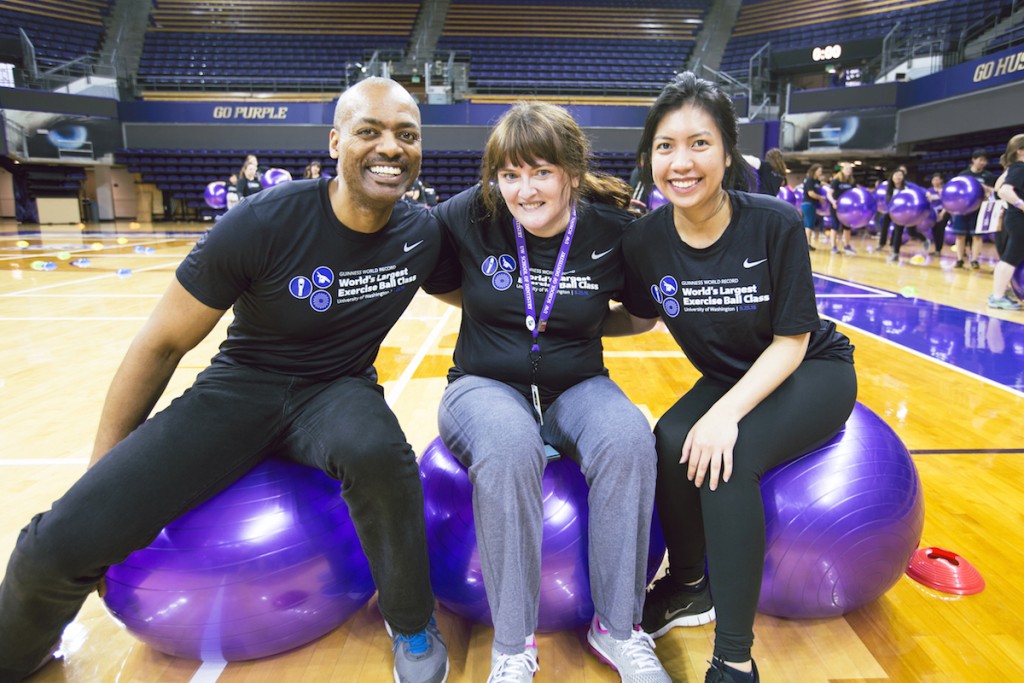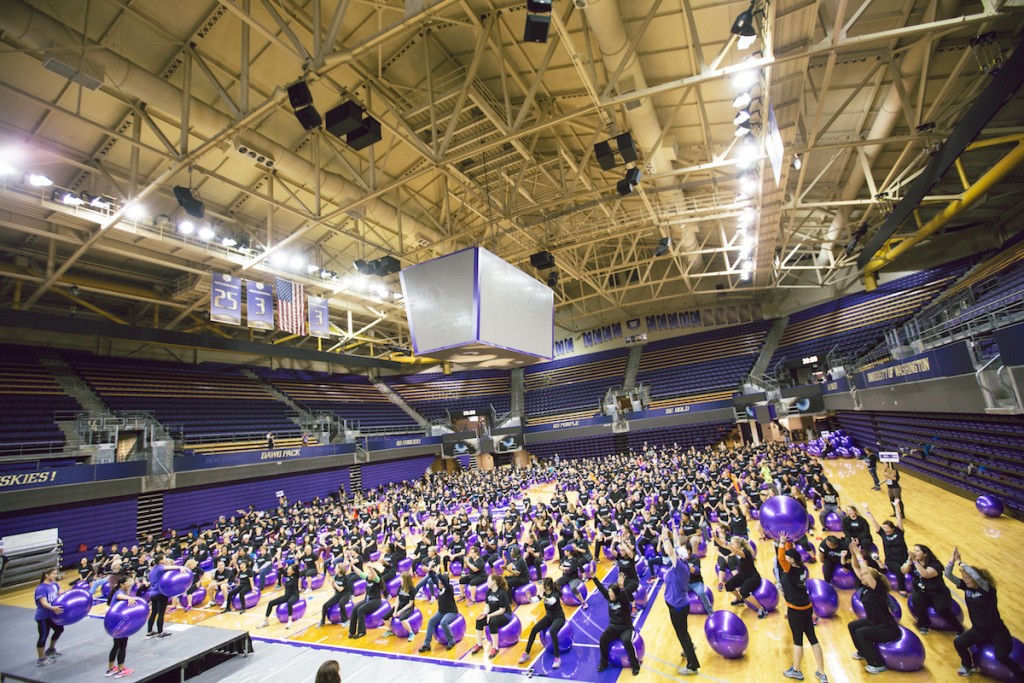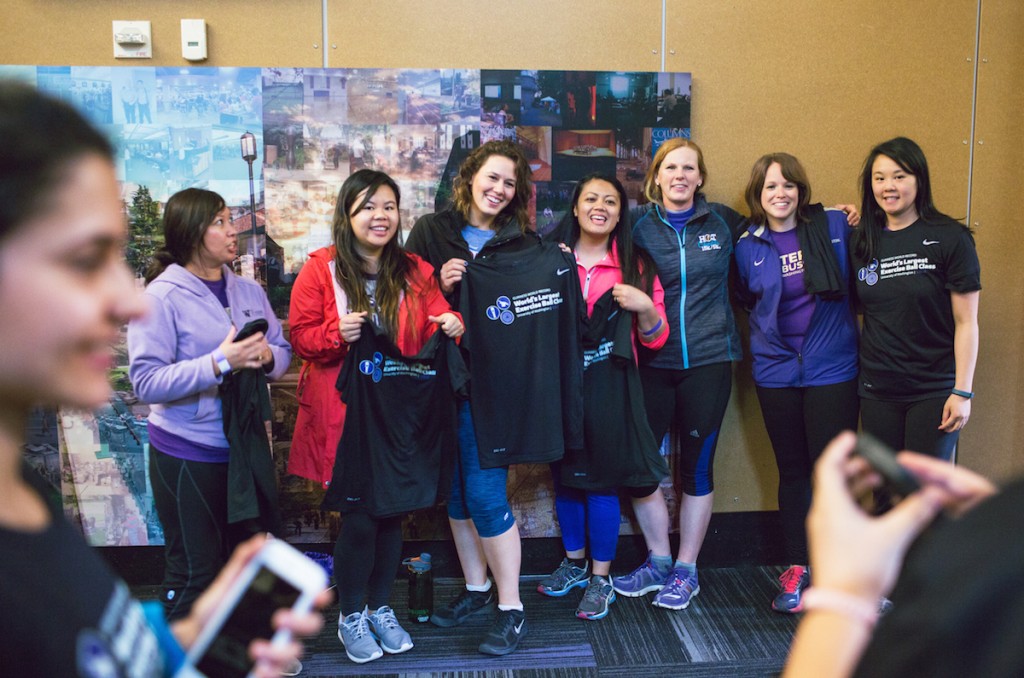 Thank you to all the faculty, staff, and students who attended, and to our instructors from the IMA and UW Sports Medicine for helping us take full advantage of the exercise balls! And, of course, this event could not have been possible without our sponsors: