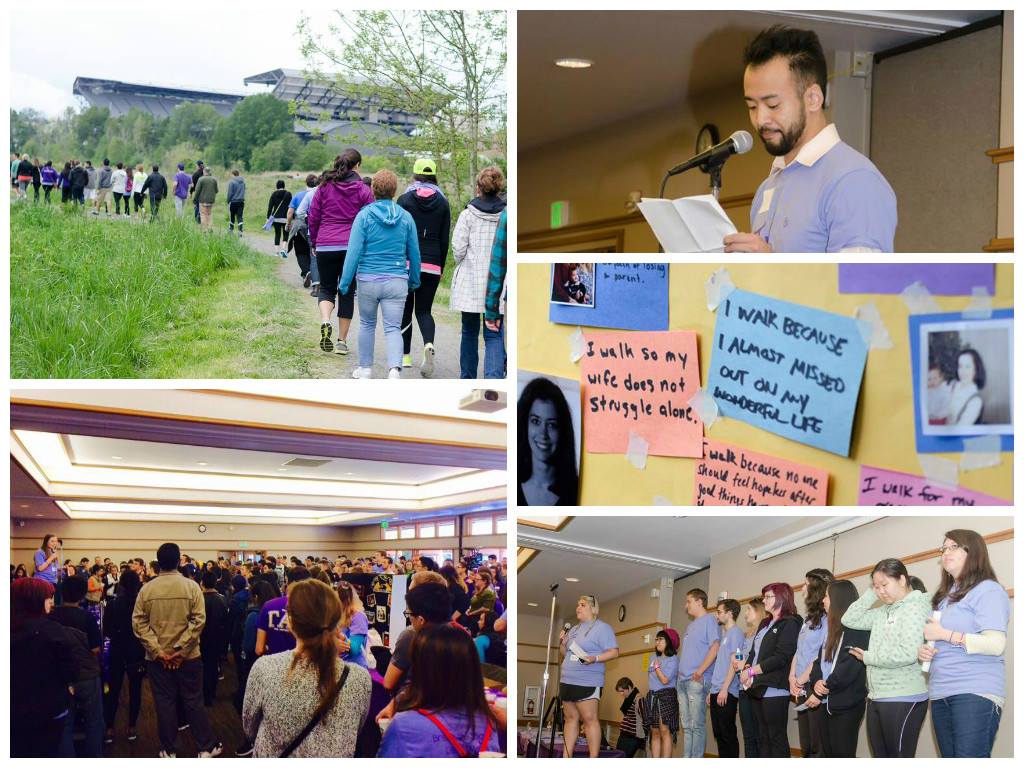 Join the H3 Walk for Suicide Prevention
Nearly 10% of all university students in the U.S. struggle with thoughts of suicide, which means approximately 4,700 students at UW seriously think about suicide each year. We have lost 20 students to suicide at UW-Seattle since the fall of 2009. Luckily we can make a difference by participating in the Husky Help and Hope (H3) Walk. This annual walk raises money for distress support kits for UW students in crisis, including comfort items, support literature, and resources. The kits will be distributed to various UW Mental Health support outlets.
The walk is also an opportunity to break the stigma around suicide. Stephen Paul Miller, operations manager for Forefront, a center for suicide prevention based out of the School of Social Work, told me:
"It started four years ago with less than a hundred participants, then 150, then 250, and last year was over 400! It is organized and spearheaded by a very dedicated group of UW students who all have some personal connection to suicide loss…This is a very healing and hopeful event for many, and also one that is extremely meaningful and a way to connect."
So mark your calendar and invite your loved ones. Friends, family, and dogs are welcome. The walk is approximately two miles long and covers some beautiful parts of campus. There will be snacks, speakers, and prizes. Most importantly, we will be coming together as a community to prevent suicide.
When: Saturday, April 30, 2016
10:30 a.m. – Check-in begins
11:00 a.m. – 12:00 p.m. – Opening ceremonies/activities
12:00 p.m. – Walk begins!
1:00 p.m. – Event ends
Where: Intellectual House, UW Seattle Campus
Cost: Free! Donations welcome.
In a study of UW students who did not complete their degrees, "emotional distress/depression" was the #1 most commonly cited reason for dropout. Together, we will help Huskies when they need it most. You can donate a little or a lot, even if you can't make it to the walk.
Sources
Barrios, LC, SA Everett, TR Simon, and ND Brener. "Suicide Ideation among US College Students. Associations with Other Injury Risk Behaviors." Journal of American College Health 48.5 (2000): 229-33.
Beyer, Catharine et al. UW Undergraduate Retention and Graduation Study. University of Washington Office of Educational Assessment.  June 2014.
Office of VP for Student Life
The featured image is a collage of Huskies For Suicide Prevention & Awareness.