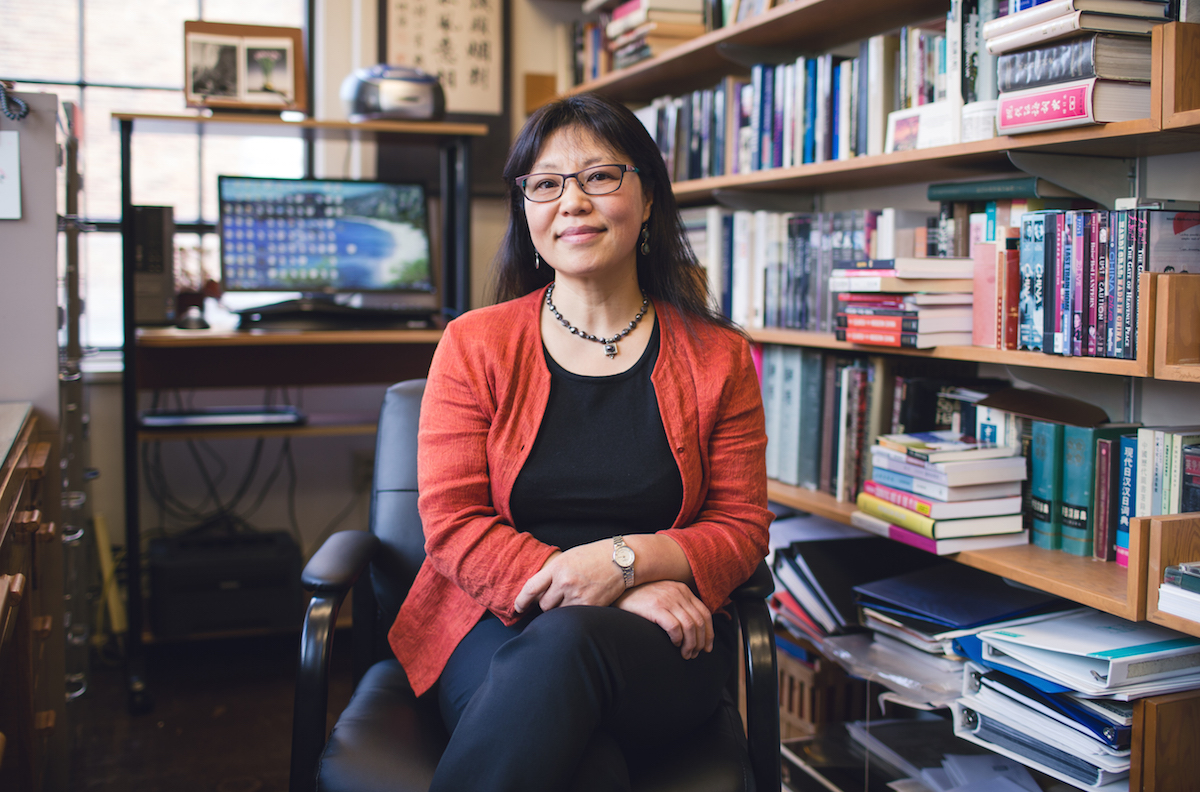 Faculty Friday: Madeleine Yue Dong
When the president of China sojourned in Seattle last fall, political and business leaders lined up to welcome the head of Washington's biggest trade partner.
Meanwhile, politicians and talking heads in Washington, D.C. were accusing China of manipulating its currency and ripping off the American economy.
These contradictory views haven't let up in the months since. Boeing, for example, plans to open a plant in China; presidential candidate Donald Trump has pledged to prevent that from happening.
"It's like the old saying, 'Beauty is in the eye of the beholder,'" said Madeleine Yue Dong, the chair of the Jackson School's China Studies Program. "The other Washington sees one China, and we see another China. What that says to me is that maybe there isn't just one China."
That might be a new development. In the past, the illusion of a monolithic China seemed plausible — both to the outside world and, to some degree, to the Chinese people. But Dong says that the country has always been multifaceted, and the Internet has helped make this more apparent. It's clear now, she says, that the government represents neither the people nor the economy, and different sectors of society have their own internal discord.
Professors at UW have been teaching about the country for more than 100 years. Dong came to the UW in 1996 and has been the head of China Studies since 2008. She's the first woman and first person of Chinese descent to chair the program.
After earning two degrees in literature in Beijing, Dong went to the University of Oregon to study comparative literature in 1989. But she had just experienced the student movement in China, and she found herself distracted by political and historical questions about her country. "I needed answers for those questions," she said.
So she snuck into classrooms where Chinese history was being taught. "I sat in the back, hoping that the professors wouldn't catch me," she recalled. "It was very different than what I had learned in China."
One example: The Great Leap Forward, a 1958 Communist party campaign that established a commune system to collectivize agricultural production. The program prevented people from producing food for themselves, and widespread famine soon killed tens of millions of people (estimates range from 18 to 45 million).
"I had heard whispers from my parents' generation," Dong said of the man-made famine, "but officially, what I had learned was that China experienced three years of catastrophic natural disasters."
Dong transferred to a Ph.D. program in Chinese history at the University of California, San Diego. Ever since, her dual perspectives — a Chinese-born American citizen who is educated in both countries, in both literature and history — has made her keen to the nuances of history and scholarship.
"As an academic in the U.S., sometimes I see a very nice and neat theoretical interpretation of history," she said. "Then I look at what I have experienced — I look at my family and friends, what they are living through — and the theory doesn't sound right."
Dong said she tries to keep both perspectives in mind. "I try not be limited or biased by my experiences," she said, "but at the same time, I try to keep people's real lives in mind and not get carried away by the theories."
The University of Washington accepts between 750 and 1,000 students from China each year. Dong said they often take her classes, and she hopes to expose them to a new side of Chinese history.
As for the rest of her students, Dong hopes they will respect the differences and acknowledge the similarities between themselves and the people of China.
"At the deepest level, they're just like us," Dong said. "They're human beings. They have dreams that are similar to ours and we share common concerns. What they've experienced has lessons to teach us."
---
Dong has a B.A. and M.A. from Peking University in Beijing and a Ph.D. from the University of California, San Diego.