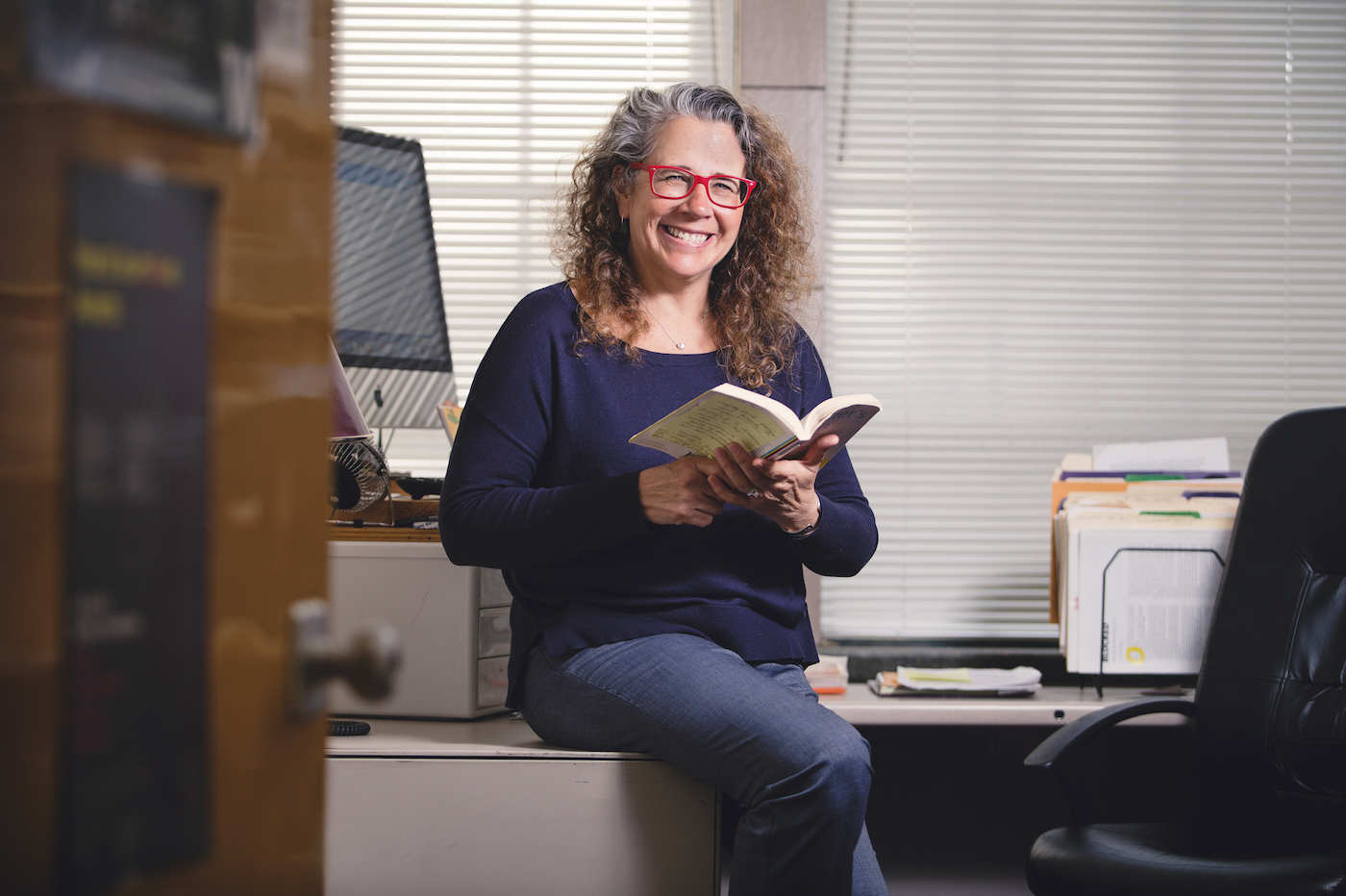 Faculty Friday: Andrea Otanez
This laboratory experiments on people, places, and things.
Freaked out? Don't be. They're studying storytelling. The News Lab is a newsroom for journalism students. 
"From Woodinville to Federal Way to Everett, our students put important news in front of people," said Andrea Otanez, who's teaching the lab this quarter.
Students write stories and pitch them to publications like GeekWire, Crosscut, Real Change, Northwest Asian Weekly, and The Seattle Lesbian.
Otanez coaches the students and edits their work before its sent out. As a former editor at The Seattle Times, she approaches the work not as homework but as a professional product.
For a student, it's real-world experience and a foot in the door to a competitive industry. For the news agency, it's an extra set of fingertips in a shrinking labor force.
"Newsrooms have slimmed down," said Otanez, who spent over 16 years as a journalist. "They don't have the same depth that they used to."
Otanez got her start as a copy clerk at The Salt Lake Tribune. Over the years she's been a reporter, copy editor, columnist, and section editor. She ran the journalism program at Everett Community College before coming to UW in 2013.
News Lab is the third class in the journalism program's core curriculum. Students apply the principles of the first two classes — idea generation, reporting, writing, photographing, editing — as they attend public meetings and translate policies for a general audience, churning out stories about suicide prevention bills, small houses movement, and drone laws.
"The challenge is to go out and find public affairs stories, and to make them interesting and relevant to people's lives," Otanez said.
It's not just old-school journalism: they also have to live tweet a public meeting. And the lab doesn't only produce journalists. Students can apply the communication skills they pick up at an NGO, a local nonprofit, or a tech company.
Otanez also oversees the Olympia Internship Program, which coincides with the legislative session during the winter quarter. Students move to the capital for 10 weeks, pairing up with local news outlets and covering the state government.
One of the students in Olympia this quarter, a senior named LaVendrick Smith, works for the Washington Newspaper Publisher's Association, a wire service that provides content for over 100 community newspapers in the state. He graduates in March.
"I'm not sure what kind of journalism I want to do, but I do know that being down here is a really great experience," Smith said. "You get your name on a byline. You get to deal with real people and real situations."
Smith heads to D.C. for an internship at The Washington Post this summer. "I feel prepared because of the classes I've taken at UW, and also the time I've spent as one of Andrea's students," he said.
---
Otanez has a B.A. and an M.A. from the University of Utah. Follow her on Twitter and see work from UW News Lab students on their Facebook page.