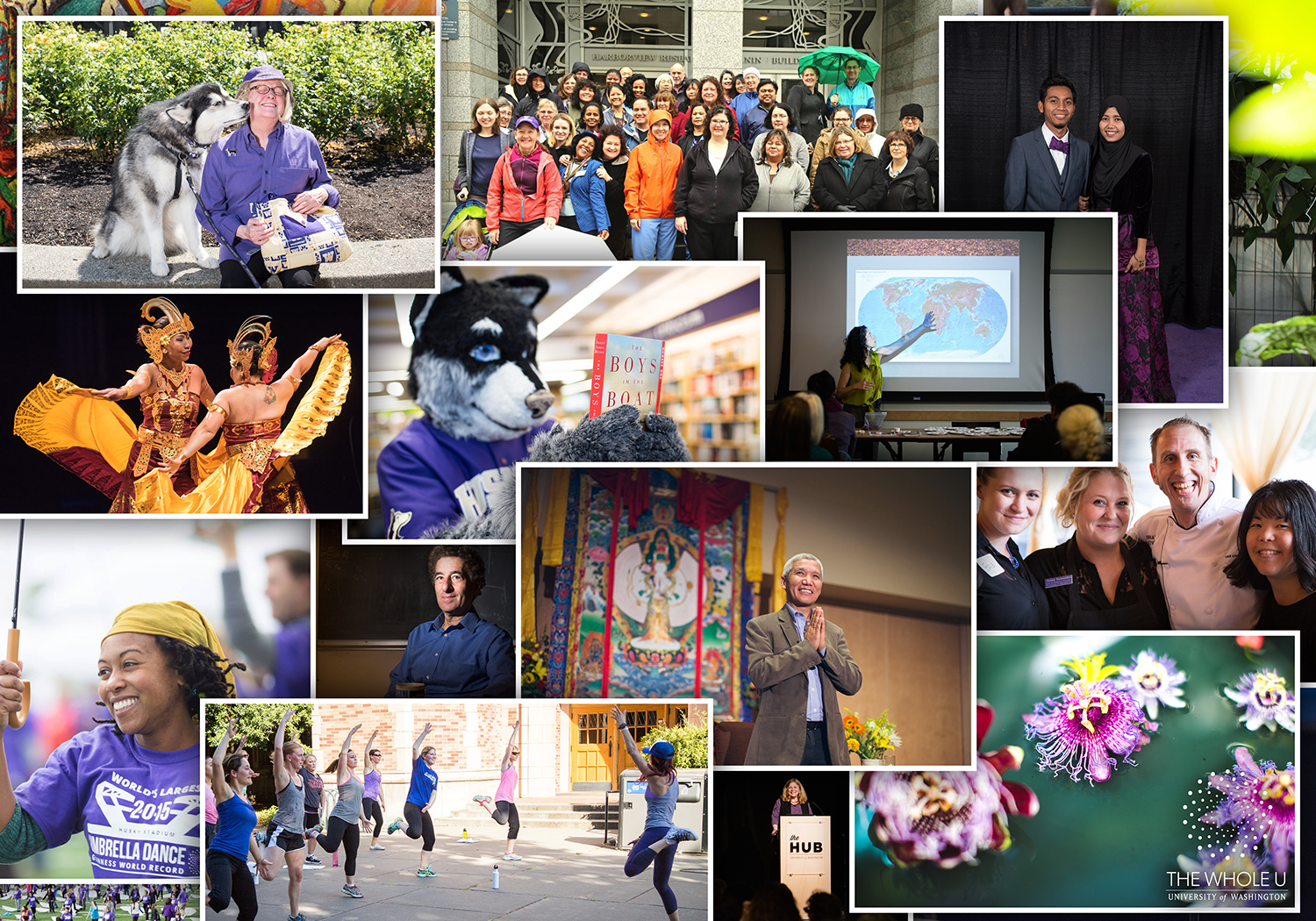 What We Did in 2015 & What's Coming This Year
It's hard to believe, but there were 172 Whole U events in 2015! From the Alexander Technique to Zumba, we learned a lot, met new people, and broke a sweat. Now we need your help to decide what should come to UW in 2016.
Fill out the Community Interest Survey
This survey helps us ensure that The Whole U is by UW, for UW. Because of last year's survey results, we partnered with three non-profits committed to ending homelessness and hunger in the Pacific Northwest, created the March Culinary Countdown, brought more free Yoga classes to campus, and much more. In fact, check out these infographics to see for yourself: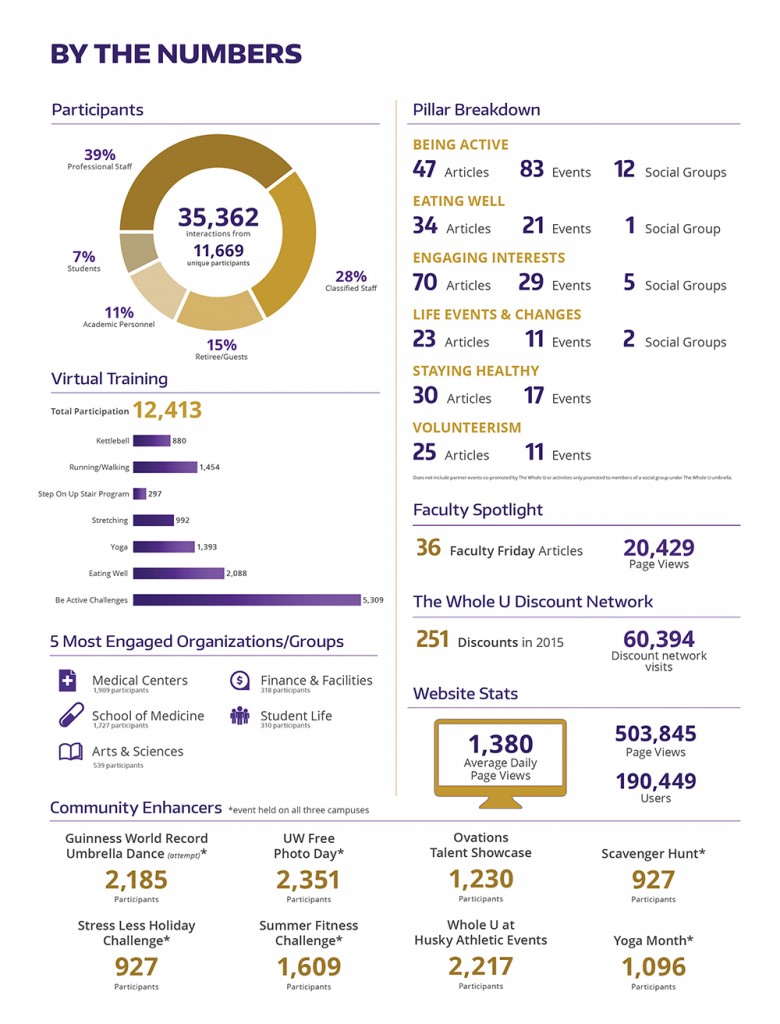 (PDF available here.) This timeline highlights some of our favorite events: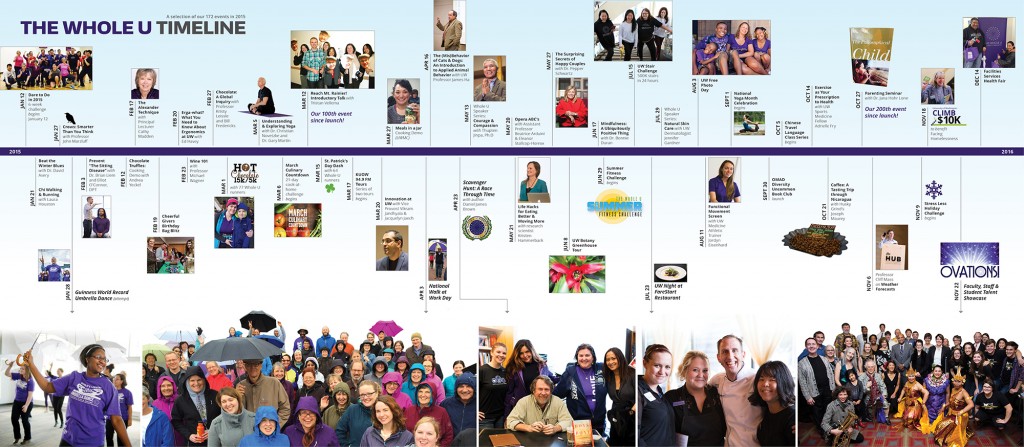 Most important is the feedback we receive from UW faculty and staff: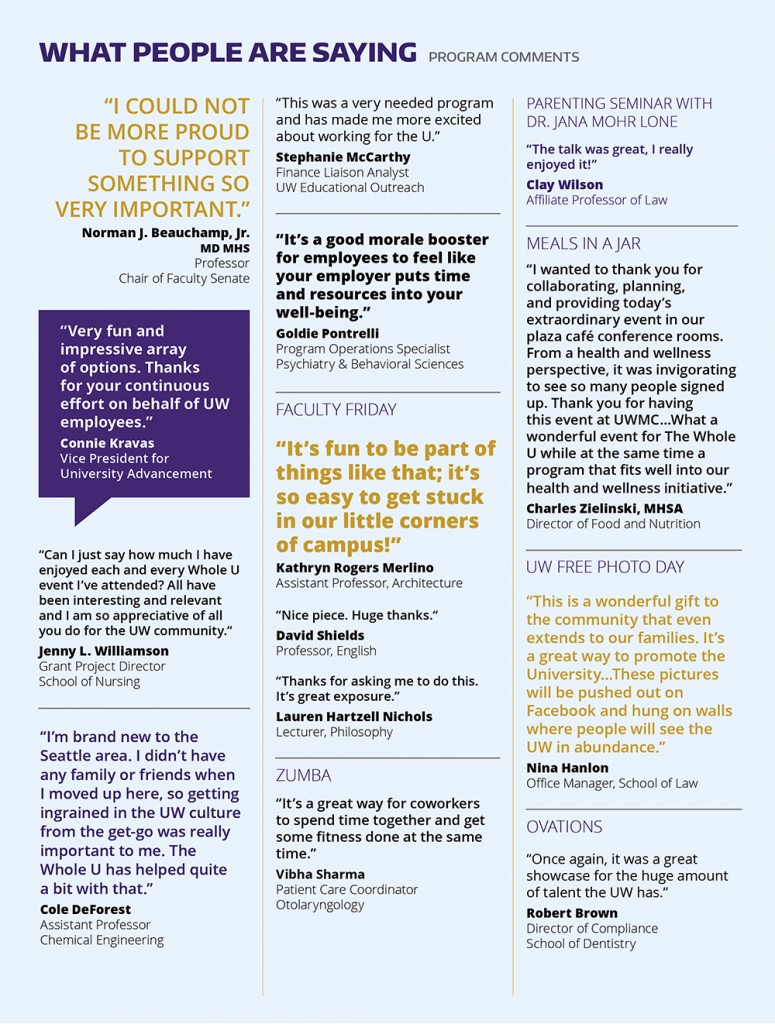 Thanks to everyone who made The Whole U's second year a success by completing the Community Interest Survey, attending an event, or trying a virtual program. Here's to making 2016 even better!