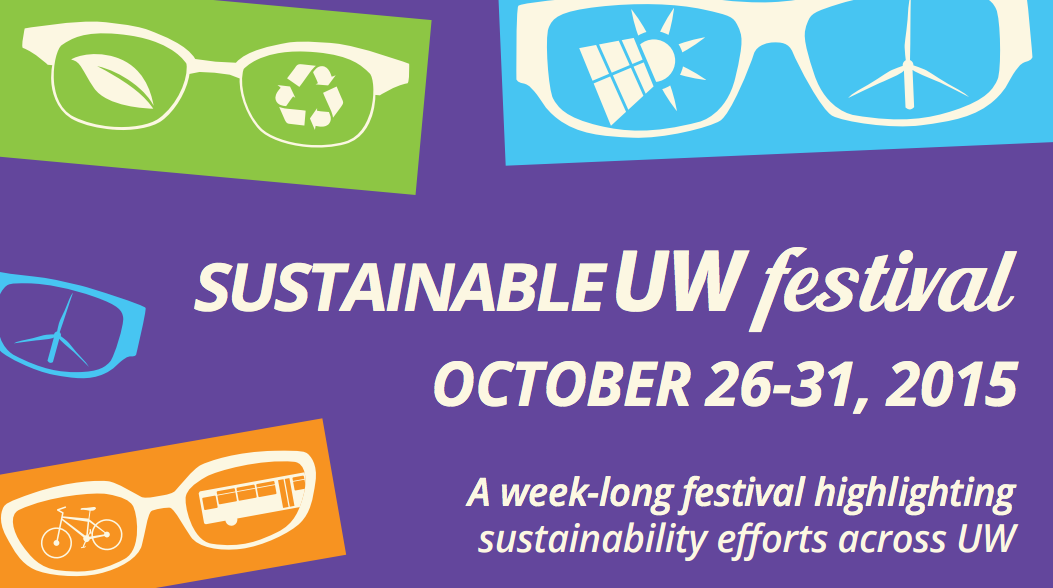 Sustainability efforts and events happen across the University of Washington every day, by students, faculty, and staff who are passionate about our future. The SustainableUW Festival from Monday, October 26 to Saturday, October 31 celebrates those contributions and highlights opportunities for students, faculty, and staff to get involved.
The SustainableUW Festival is designed to showcase the full scope of sustainability efforts across UW, including special festival programming as well as regularly-scheduled events. Some of the highlights include:
The Exhibitor Fair on Wednesday, October 28 in Red Square: Featuring UW programs, student groups, and community partners who put sustainability first will be available to talk about their work and how you can get involved. Enjoy food from sustainable campus vendors while you explore the tables.
Husky Highlight: Energy and Innovation on Thursday, October 29: Researchers in the Molecular Engineering & Sciences Institute (MoIES) and the Clean Energy Institute (CEI) will talk about their passion for tackling some of society's greatest challenges and how they are incorporating sustainable practices in to their everyday work. RSVP required.
Huskies for Humanity: "Research, art, and restoration: UW's connection to the Duwamish River" on Wednesday, October 28 at Alder Hall: An exploration of the many ways UW is connected to the Duwamish River.
Sustainable Careers Meet and Greet, Thursday, October 29 at Odegaard: Presentations on sustainability careers with representatives from the business, non-profit, and government sectors, followed by a meet and greet for students to talk with the speakers in a small group setting.
In addition, the festival calendar includes lectures, student group information sessions, volunteer opportunities, and more. The final event will be the Gameday Challenge at the Husky Football game against Arizona on Saturday, October 31, when Husky Fans will compete against schools around the country for the best stadium waste reduction rate! For more information on these and all of the events happening throughout the festival week, visit green.uw.edu/festival/events.
We want to make sure we capture sustainability events from everyone on campus. If you know of an event that should be included on the festival calendar, please let us know at sustainability@uw.edu.
Sustainability is a year-round focus at the UW, so the SustainableUW Festival is just one slice of the larger sustainability picture. We hope you check out the SustainableUW Festival calendar and find an event for you, and then keep exploring sustainability at the University of Washington throughout the year.
Come out and celebrate sustainability with us at the SustainableUW Festival!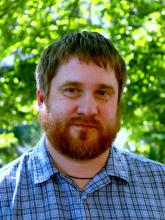 Daimon Eklund is the communications coordinator for UW's Environmental Stewardship & Sustainability office. A native of Montana, Daimon moved to Seattle two years ago to take advantage of the proximity to the mountains and sea, as well as earning a Master's degree in Digital Media at UW.