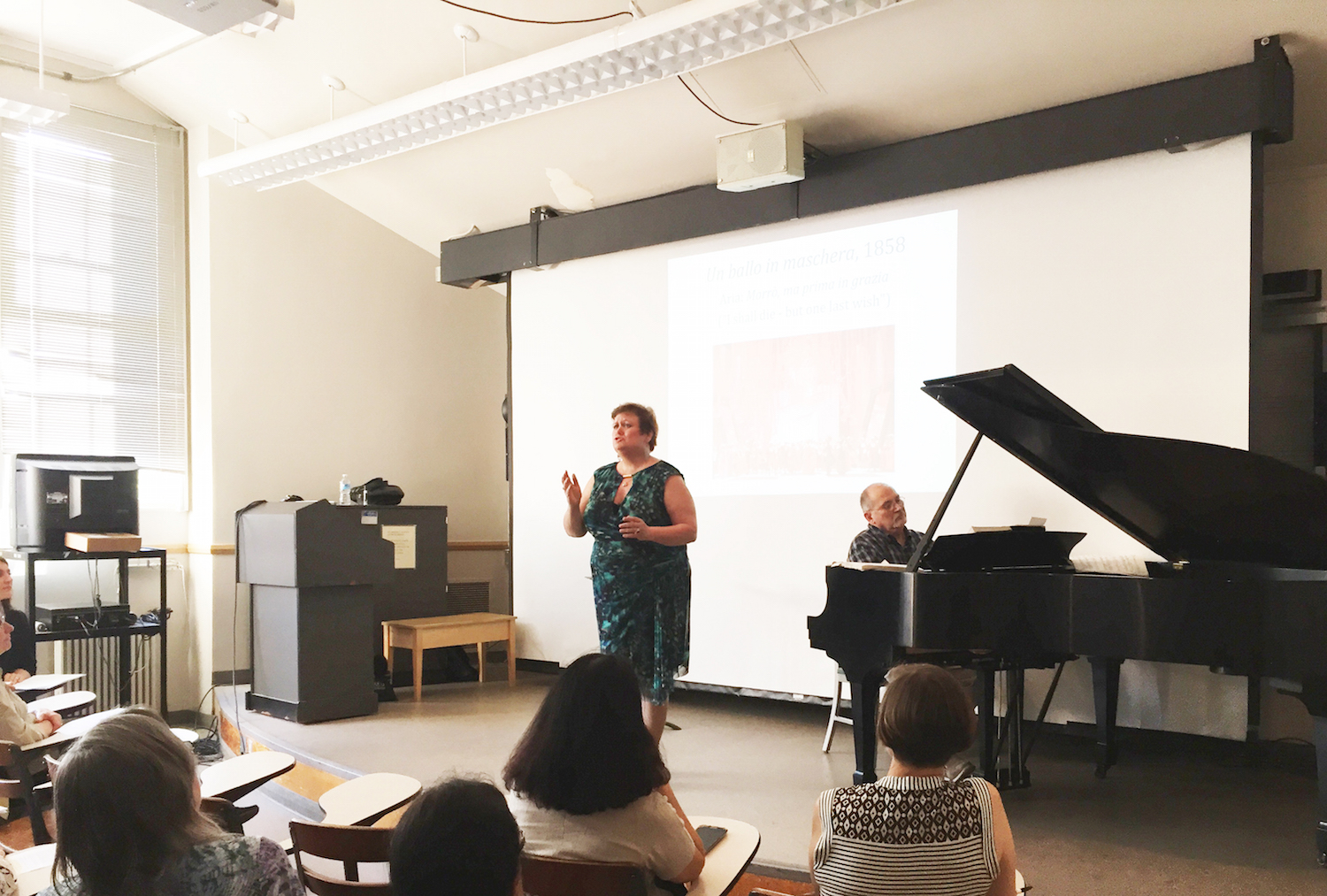 UW Faculty & Staff Share Love of Opera
I've always been fascinated by opera. My interest in this beautiful art form started as a kid in Italy. We would take regular trips to visit my grandparents in the South and the first thing I would hear walking thorough their door was a magnificent aria from one of the many operas my grandpa loved. I developed a curiosity for the music after seeing how much excitement it brought him. It took years to transform that curiosity into an actual passion, though, because opera can be a bit intimidating and difficult to understand at times.
That's why The Whole U hosted a seminar on the ABCs of opera last week. Over 50 people gathered in the Music Building to hear a talk about the history of this 400-year-old art form followed by a live performance.
The speaker was Beatrice Arduini, an assistant professor of Italian in UW's French and Italian Studies Department. Beatrice started by admitting that she wasn't an opera expert — her research centers on Medieval Italian literature, including Dante — but she's extremely passionate about this all-in-one performance art. She gave an overview of the history of opera and covered works by Italian composers of the 19th and early 20th centuries, focusing on Giuseppe Verdi and Giacomo Puccini (both of these legendary composers made it into this year's Seattle Opera season).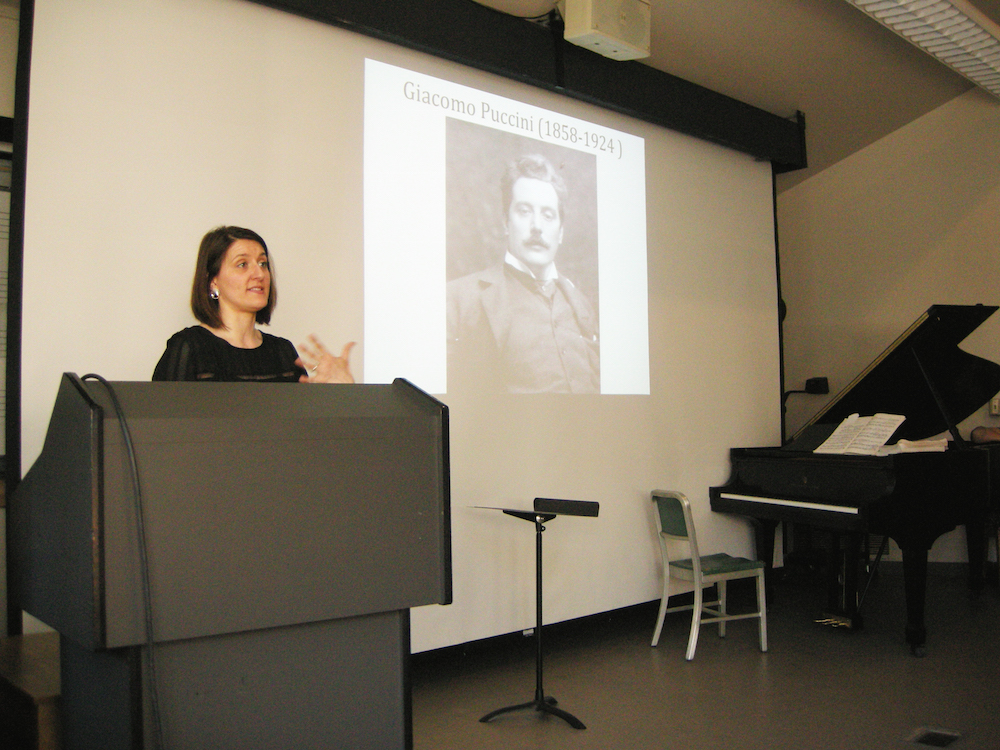 But experiencing something is always better than simply hearing about it, so Beatrice was joined by Eleanor Stallcop-Horrox, who has been a member of the Seattle Opera Regular Chorus since 1997. Eleanor also happens to be a patient financial services specialist II at UW Medical Center. Accompanied by pianist Dr. David Barela, she sang four beautiful arias that gave the audience goose bumps. Her powerful performances were simply stunning, transporting us from one century to the next.
Don't worry if you missed it. You can watch Eleanor's performance at Ovations below:
It was such a treat to learn about and experience opera in such an informal setting. Thanks so much to Beatrice, Eleanor and David for making opera approachable and enjoyable!