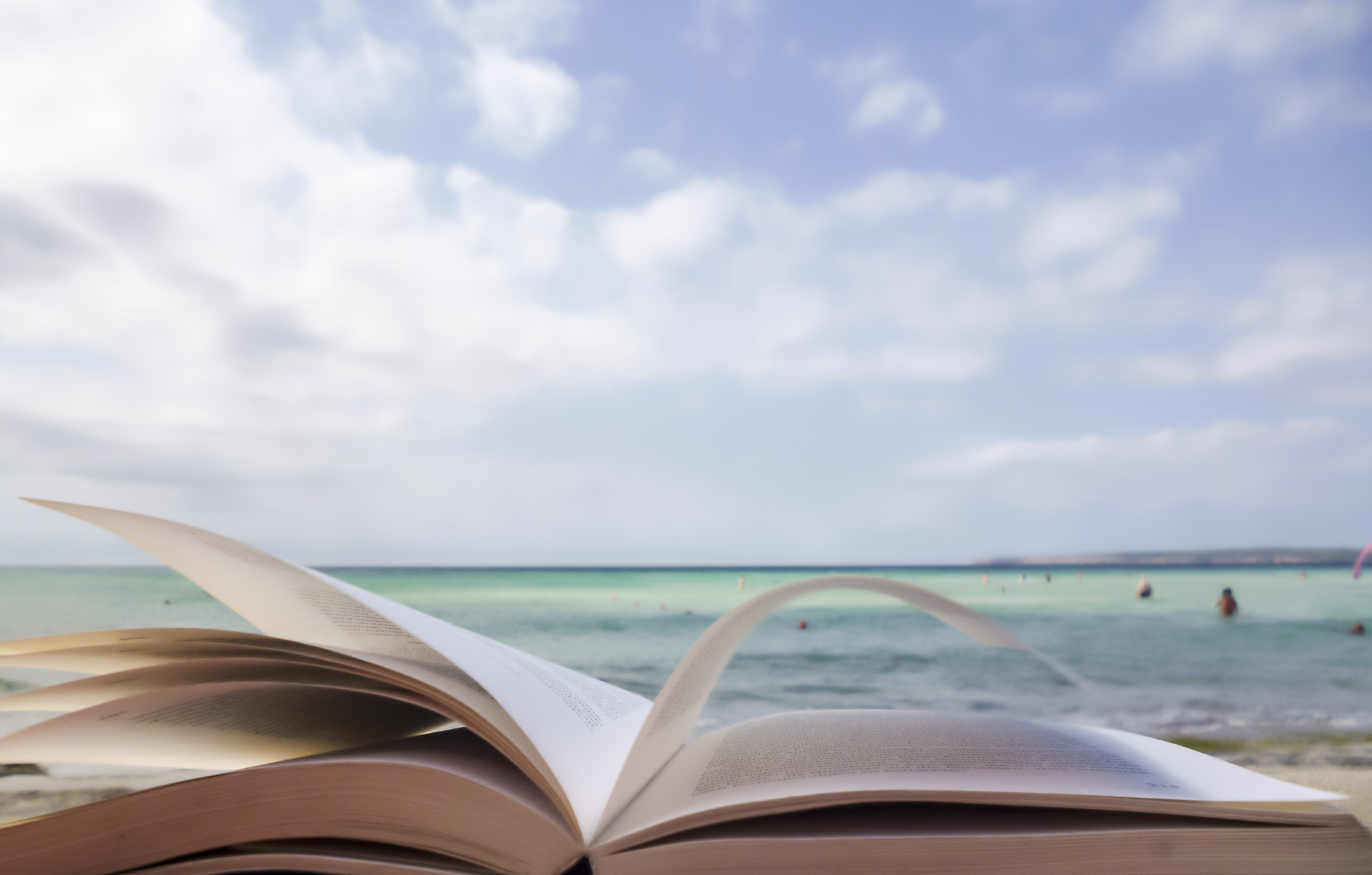 Summer Reading Picks with Author Events
Here are eight great books perfect for your summer reading list. Come on by and check them out today!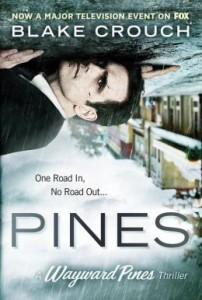 Wayward Pines Series
by Blake Crouch
Based on Blake Crouch's bestselling series of psychological thrillers, Fox's Wayward Pines is one of the most anticipated television events of 2015. Compared to Twin Peaks, the spine-tingling suspense begins when U.S. Secret Service agent Ethan Burke heads to the mysterious town of Wayward Pines in search of two missing federal agents—and quickly discovers that there may be no way out. To check out the series and meet the author, join us for a book signing and screening of the series pilot on Wednesday, May 13 at the Varsity Theater.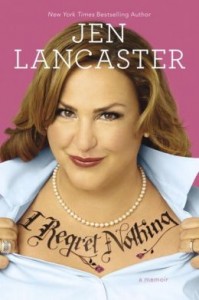 I Regret Nothing
by Jen Lancaster
The author of eight memoirs and four novels, Jen Lancaster has built a career out of reinvention, self-improvement, and sharing her adventures with others. In her latest book, she confronts the bucket list of experiences she's been putting off for far too long—including learning to ride a bike, travelling abroad, and discovering what kind of music she really likes. To learn about her adventure and get inspired to check off your own bucket list items, join us for a discussion and signing with Lancaster on Friday, May 15 at our U District store.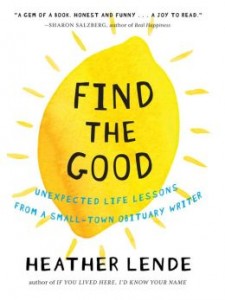 Find the Good
by Heather Lende
Based on her work as an obituary writer in Haines, Alaska, Heather Lende's new book recalls discovering happiness, meaning, and positivity in both her own life and through the courageous, quirky, and (at times) curmudgeonly individuals whose lives she has eulogized. Told with her trademark humor, commonsense wisdom, and captivating storytelling, this book is authentic inspiration at its best. To meet the author and hear some of her amazing stories in person, join us for a reading and signing with Lende on Monday, May 18 at our U District store.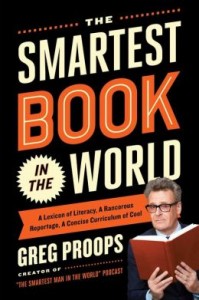 The Smartest Book in the World
by Greg Proops
Thought-provoking, entertaining, and passionately random, comedian Greg Proops' new book  translates his award-winning podcast—"The Smartest Man in the World"—into a collection of trivia, essays, lists, and observations on everything from proper punctuation and curious historical back-stories to popular music, baseball, and film noir. To pick up the book and experience the comedian's entertaining wit and wisdom first-hand, join us for a reading and signing with Proops on Tuesday, May 19 at our U District store.
The Invention of Wings
by Sue Monk Kidd
Inspired by real life abolitionist Sarah Grimké, this bestselling novel by Sue Monk Kidd tells the arresting tale of a slave, her mistress, and their fight for liberation, empowerment, and expression in pre-Civil War America. An unforgettable portrait of the volatile era, its complex relationships, and the unsung heroes who struggled to be true to their beliefs, this book is now available in paperback. To pick up a signed copy and meet the author, join us for a reading and signing with Kidd on Wednesday, May 20 at our U District store.
The Sun Gods
by Jay Rubin
The primary English translator for Haruki Murakami, Jay Rubin has been involved in many of the most breathtaking novels of recent decades. This May, he brings another stunning story to life in his own novel about a man who embarks on a journey of searching and discovery nearly 20 years after being incarcerated in a WWII internment camp with his Japanese American mother. For the chance to get the book before its official release, join us for a signing and discussion with Rubin on Saturday, May 23 at our U District store.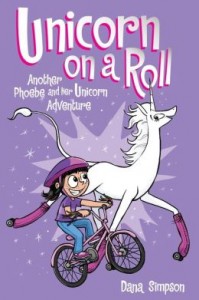 Unicorn on a Roll
by Dana Simpson
The second collection of Heavenly Nostrils comics, Unicorn on a Roll chronicles the continuing adventures of an awkward-yet-charming fourth grader and Marigold Heavenly Nostrils, her vainglorious unicorn friend. Not only has the award-winning comic by local comic book artist Dana Simpson been compared to Calvin and Hobbes, it also has a loyal following of men, women, and children and was recently picked up for syndication by over 100 publications. To check it out for yourself, join us at the book's official launch party with Simpson on Tuesday, May 26 at our U District store.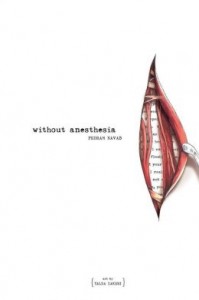 Without Anesthesia
by Pedram Navab
Hauntingly visceral, this debut novel by neurologist Pedram Navab tells the story of a medical student whose compulsive desire to feel her patients' pain leads to the destruction of her own body. Interweaving accounts of similarly obsessive characters from 1920's Hollywood to late-1990's New York, the experimental thriller traverses the diverse discourses of medicine, cinema, and aesthetic philosophy to contemplate love, anguish, morbidity, identity, and more. For a glimpse into this genre-bending new work, join us for a reading and signing with Nevab on Monday, June 8 at our U District store.
To find out about more hot new books and exciting author events at University Book Store, check out our full calendar at ubookstore.com/events or sign up for our events e-newsletter today!