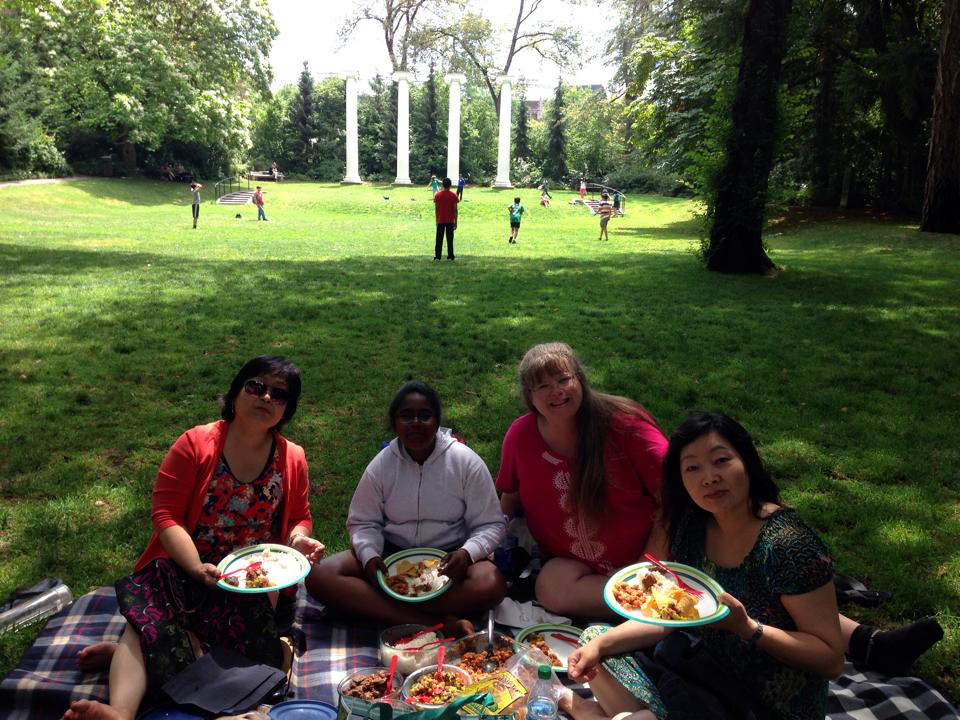 Potluck Ideas From Our Summer of FUNction Teams
It's Monday morning. You check your email after being digitally disconnected all weekend. In your inbox you see an email titled "Office Potluck on Friday!" Thoughts start running through your head. What do I bring? I don't want to be that person who brings the dish no one eats. Do I buy something from the store and plate it so it looks like I made it? Maybe I'll come down with an illness on Friday.
To avoid all of that unwanted anxiety, here are some delicious (and HEALTHY) dishes that some of our Summer of FUNction teams have brought to their very own office potlucks. Enjoy!
For a main dish, try this tasty Chicken & Broccoli recipe (serves 4)
via Conference Gladiators- UW Seattle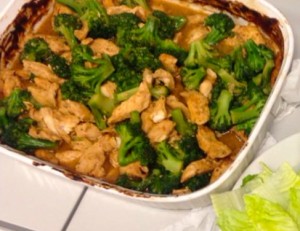 Ingredients:
2 pounds boneless skinless chicken breast
2 pounds broccoli crowns (frozen or fresh)
your favorite marinade (Lawry's original marinade is great!)
your favorite seasoning
brown rice or whole wheat noodles (optional) casserole pan
Directions:
Preheat oven to 350 degrees.
Cut chicken breast into strips and place in casserole pan.
Once chicken is in pan, brush on marinade or rub on seasoning to taste (for best results, let chicken marinade overnight).
Place in oven for 25 minutes at 350 degrees.
Take chicken out of oven after 25 minutes, stir, and add broccoli to pan.
Put pan back in oven for another 25-30 minutes.
Take dish out, stir, and serve.
This dish tastes great over brown rice or whole wheat noodles!
Mix it up with a Spicy Greens, Cherries, Prosciutto, and Goat Cheese Salad (serves 4)
via Team Foodies Finish First- UW Tacoma
Ingredients:
1 1/2 cups fresh cherries, pitted
1/3 cup balsamic vinegar
8 to 10 cups mixed spicy greens (such as arugula, watercress, and mizuna)
1 spring onion, thinly sliced
Kosher salt and freshly ground pepper
1/4 cup extra-virgin olive oil
4 to 6 slices prosciutto, halved lengthwise
5 ounces fresh goat cheese, crumbled
Directions:
Combine cherries with vinegar in a small saucepan. Boil contents over high heat, then remove saucepan. Let cherries cool for about 15 minutes in saucepan.
Mix greens and onions in a large bowl. Season with salt and pepper to taste. Add olive oil and mixture from saucepan and toss.
Top salad with prosciutto and crumbled goat cheese.
Now you have a tasty and fun salad that is different from the traditional kinds! A perfect way to get those leafy greens into your diet in a yummy way.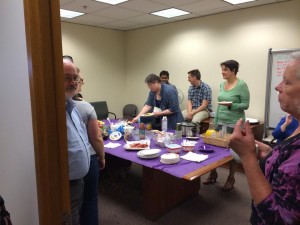 Keep it cool with Green Gazpaco (serves 2)
via Team Foodies Finish First- Tacoma
Ingredients:
2 cups diced honeydew melon
1 English (seedless) cucumber, peeled and diced
1 small onion, diced 1 avocado – peeled, pitted, and chopped
1 jalapeno pepper, seeded and coarsely chopped
1 clove garlic, chopped
1/4 cup white balsamic vinegar
1 tablespoon lime juice
salt and freshly ground black pepper to taste
Directions:
Using a blender, mix honeydew melon, cucumber, onion, avocado, jalapeno pepper, garlic, white balsamic vinegar, lime juice, salt, and black pepper until smooth.
Chill before serving.
WOW, easy enough right? And for this soup, you don't even have to worry about a microwave. Great for a hot summer day!
Can't forget the dessert, so try these Almond Butter Fruit Roll-Ups (serves 6)
via Team Superhero Training Camp- UW Seattle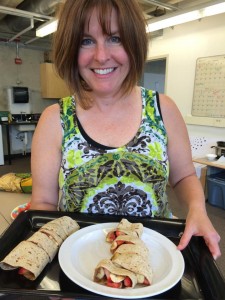 Ingredients:
3 bananas
2 cups berries of your choice
4 ½ tablespoons almond butter
3 pieces of whole wheat flatbread or 3 whole wheat tortillas
Directions:
Lay tortilla out on tray or plate.
Spread a layer (1 ½ tablespoons) of almond butter on tortilla.
Place one banana and a handful of berries toward the end of the wrap.
Start rolling the wrap around the banana and berries (tightly!), just like a burrito.
Flip the wrap so the edges are on the bottom.
Slice the wrap into six individual rolls.
Repeat for each tortilla (or however many you need to feed your coworkers!)
Note: this is also a GREAT post-work-out snack to refuel!
Now next time you get invited to a workplace potluck, you have no reason to stress! Just throw one of these simply, healthy, and tasty dishes together and everyone in your office will LOVE it. Not so sure? Try it out on your family or friends first–you know they'll be honest! We would love to see photos of your group potlucks! For those participating in Summer of FUNction, post your pictures on the Facebook page to share. Have your own favorite potluck-worthy recipe? Share below!