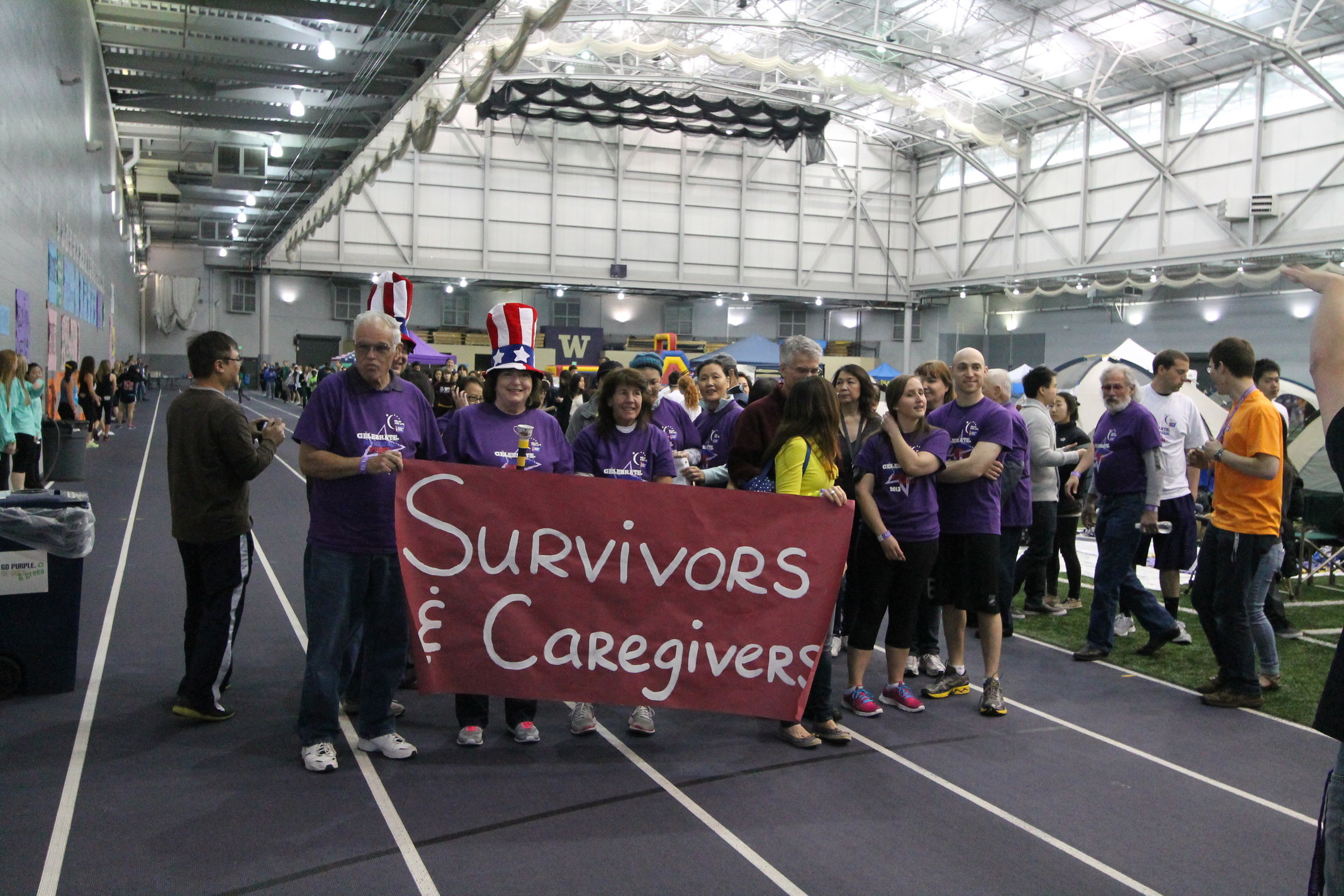 Relay for Life Returns to UW to Fight Cancer
I had the opportunity to talk to Tuan Nguyen about Relay for Life and why faculty and staff should join in. Tuan is a junior studying Civil Engineering at UW, and he's been on the committee to organize the event for the past three years. He shared his story and some information about this year's Relay.
What is Relay for Life?
It's an event to celebrate those who have survived cancer, remember those who have passed, and fight back against the disease. Last year we raised $110,000 and our goal is to have 200 teams raise $200,000 this year. It's happening May 10-11 at Husky Stadium.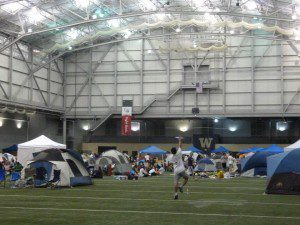 It's overnight?
Yes. It starts on Saturday at 2pm and goes until 7am or 8am Sunday morning. We go all night because cancer never sleeps. You can come in segments if necessary, but typically people stay all night for the team bonding.
We have an opening ceremony to kick it off. There will be fun and games, and informational booths on different types of cancer and treatment. Then we start the Relay with a survivor lap–about 60 survivors do the first walk. There's a stage with different performers and food trucks who donate their proceeds. 9-10pm is the heart of Relay with the Luminaria Ceremony. There's a guest speaker–I was the guest speaker last year–and everyone has a paper bag with a tea light in it. The speaker asks everyone whose mom has had cancer to light the candle and place the bag along the track and begin the walk. Then everyone who's brother has had cancer, for example, and it continues until everyone is on the track. It's really beautiful.
And there's stuff to keep everyone going all night. There's Zumba at midnight, obstacle courses, the Hip Hop Student Association is going to perform, and we're looking for local artists to perform as well.
How did you become involved?
In December of my senior year of high school, my mom was diagnosed with a rare form of melanoma. She received treatment, but by March she was informed that she had stage 4 and wouldn't be able to see me graduate. The weekend before graduation I did my first Relay for Life. A few days before my graduation I called the administration of my high school and asked if they could do a private ceremony so that she could see it, and they said yes. But my mom being my mom, she said I had to go and be with my classmates. Luckily my uncle recorded the whole ceremony and showed it to my mom. A few hours later she passed away.
When I started at UW, I was walking through Red Square during Dawg Daze and saw a table for Relay for Life. I went up and asked how I could participate, and it turns out I was talking to the executive director. She invited me to be on the committee to organize it and I've been on the committee ever since. I've met life long friends through it.
What's your favorite part of Relay for Life, personally?
The Luminaria Ceremony, to remember those you've lost. This year there's three close family members and friends I want to remember and celebrate. It's amazing to feel strangers be there for you during such an emotional part of the event.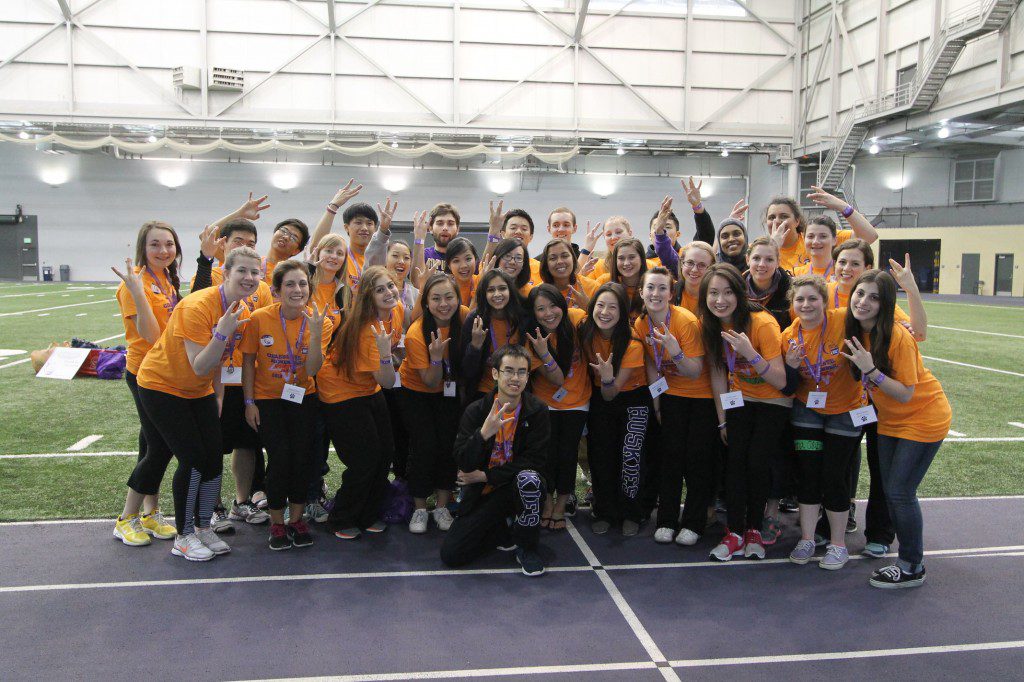 How can faculty and staff become involved?
We're looking for team captains! Team captains find 10 people to be on their team and attend meetings about twice a month, usually on Thursdays in the Husky Union Building. There are details on our Facebook page.
Where do the proceeds go?
A lot of it comes back to UW for cancer research, which is one of the reasons we want to let faculty and staff know about Relay. We got to meet Dr. Mary-Clair King, who discovered why breast cancer affects some families more than others. It's really important work. There's going to be a movie about her staring Helen Hunt.
The money also goes to patient services, such as a 1-800 number that my mother called to learn more about cancer and treatment options. There's also Look Good, Feel Better, which helps women cope with hair loss from chemotherapy, and Road to Recovery, who gives free rides so cancer patients can get to their appointments. If everyone at the relay raises $100, we'll be way past our goal to help these groups.
Why do you want faculty and staff to be part of Relay?
I think faculty and staff should come to Relay For Life because it's a community event and they are an important part of our UW community. Many of them might have had cancer once or know someone close who has had cancer, and as a community we are here for them. The more money raised means that we are that much closer to finding a cure. The breakthrough research done here at UW is made by their fellow colleagues so the money raised is coming back to our community to do great things for the world!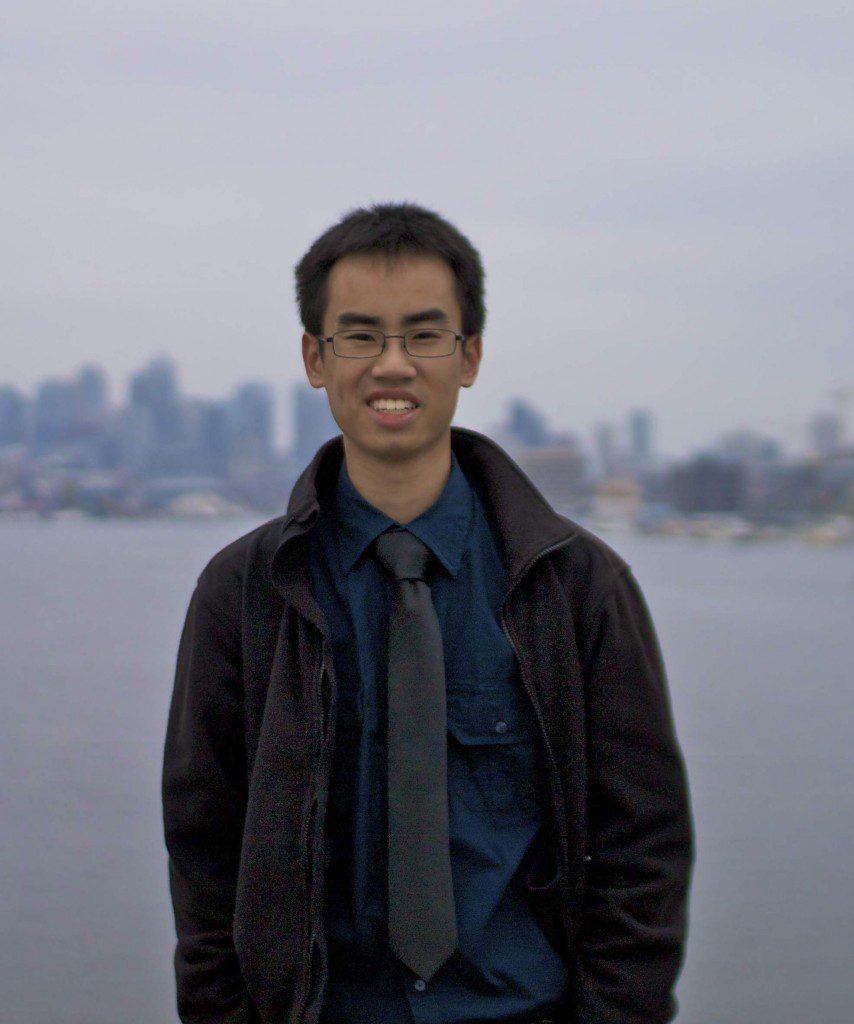 Thanks to Tuan for taking the time to talk with me during midterms!
To sign up for Relay for Life, please go to uwrelay.org