Category

Tickets & Events

Location

Seattle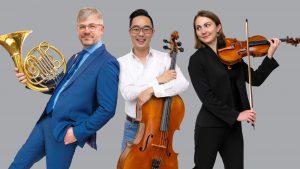 Join the Seattle Symphony for another great season of music! From powerful moments to standing ovations, be part of the music at Benaroya Hall.
Benefits and savings
UW employees can get a 15% discount on most Seattle Symphony concerts and National Geographic Live events.  The code will also waive the handling fees when you check out. Use discount code HUSKYSSO.
To access this discount, find the concert or Nat Geo event you wish to attend please enter HUSKYSSO in the upper right corner of the page and hit apply. This will change the prices and it is now okay to select your seats and receive the lowest price. Promo code will not work on concerts that are not contractually allowed to market with a discount.