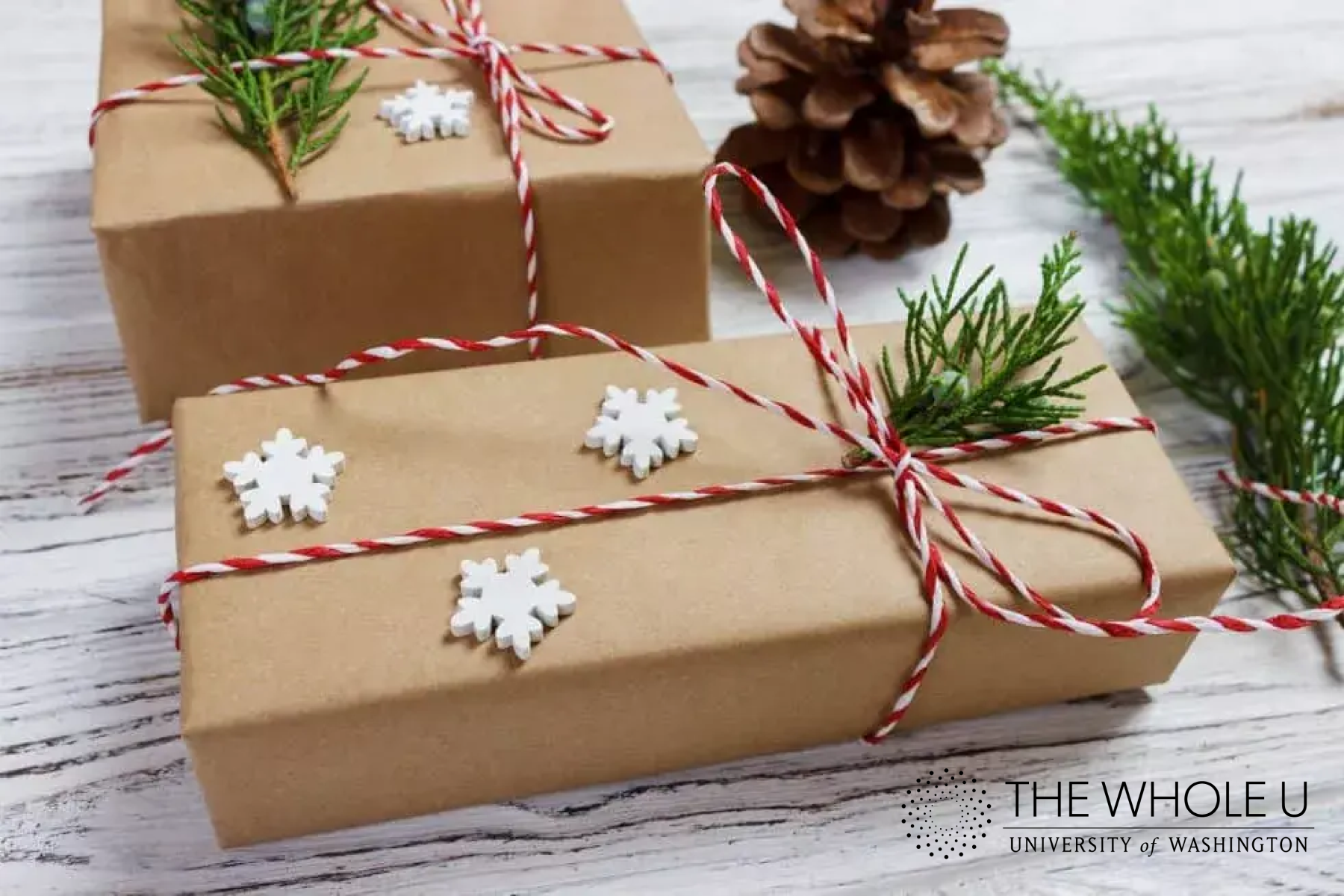 Season of giving: Gifts that give back
Bring more meaning to giving season this year with gifts that give back to charitable causes and efforts.
We get it. You want to give your family and friends meaningful, cool, interesting and eco-friendly gifts this holiday season that won't end up at a thrift store or in a landfill and were made by adults earning fair wages. It's not too much to ask.
You might consider a gift with a charitable component – a "gift that gives back."
Gifts that give back often support nonprofit organizations or causes. Some prompt dollar-for-dollar donations through your purchase, some contribute funds directly to charitable causes, and still others provide employment at fair wages to people who need help getting their foot in the door.
Research shows that intentional gift-giving can both boost your mood and affirm and support your relationships with others.
Whoever you have on your list, there's a socially responsible option that supports timely causes, such as racial justice organizations, food insecurity funds, and efforts to support wildfire victims.
Of course, the best way to give back is to donate to the causes that are important to you, but buying gifts that give back is a great way to supplement those donations and make your holiday purchases go the extra mile, too. To help you find the perfect present, we've compiled various opportunities and gift suggestions.
---
Purchase for a cause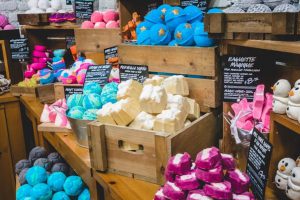 Lush donates 100 percent of the pretax price of their "Charity Pot" cocoa-butter-based moisturizer to to grassroots organizations that support environmental justice and animal welfare.
British rockers Black Sabbath are donating 100 percent of net proceeds of their Black Lives Matter t-shirt to the Black Lives Matter Global Network Foundation, and it ships worldwide.
Related: Easy Eco-Friendly Gift Wrapping Tips
The Lipstick Lobby offers three shades of lipstick from which 100 percent of the proceeds support Planned Parenthood, The Brady Center to Prevent Gun Violence and UnPrison Project.
A green bandana has become a symbol of abortion rights and access. To support that fight, Oui the People has released the Green Bandana Project, 100 percent of the proceeds of which will be donated to the Whole Woman's Health Alliance, a nonprofit committed to providing reproductive care for their patients, including abortions.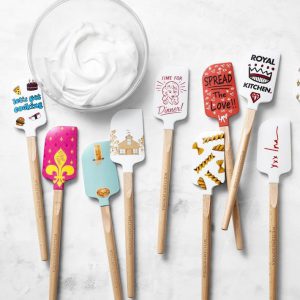 The Williams Sonoma Tools for Change spatulas designed by celebrities aren't just a cute way to spruce up your kitchen—they also help fight childhood hunger in America. For each one you purchase, 30 percent of the retail price goes to No Kid Hungry.
The Peace Doll is just one of several styles you can buy from Kind Culture Co., and when you buy one, the brand donates another to a child less fortunate. Each doll comes with tokens that feature acts of kindness and inspire kids to do good and pay it forward.
Bombas Gripper Slippers: These cozy, sherpa -lined slippers have grippy bottoms to avoid slipping and sliding. And for every pair purchased, Bombas donates a pair to a homeless shelter.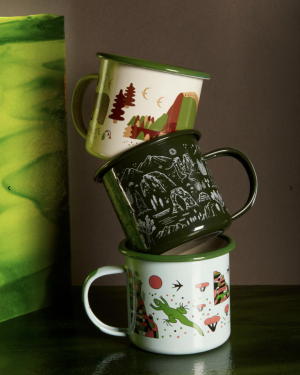 Not only will these charming coffee cups make early mornings even merrier, but they'll also help inspire future generations of nature lovers. A portion of each purchase supports the National Park Foundation's Open OutDoors for Kids program, which creates pathways for kids to enjoy and connect with nature by facilitating outdoor activity, experiential learning, and cultural heritage exercises.
Project Honeybees Adopt a Bee Necklace: This sweet sterling silver- and 18k gold-plated buzzy bee necklace comes with photos and information about the plight of bees worldwide. And the proceeds from each purchase help fund bee-friendly habitats and pollinator research through the University of California Davis.
---
Gift Your Time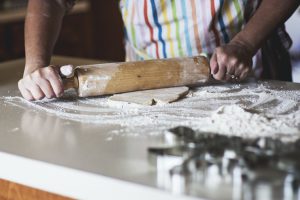 These small and inexpensive reminders of our togetherness can have a big impact.
Volunteer with others. This summer we shared some on-the-ground and virtual volunteer opportunities and the benefits people derive from volunteering. Grab your ugly sweaters, reindeer antlers and a thermos of hot cocoa and organize a festive holiday volunteer event for your family or friends.
Share your skills. It is easy to overlook our own skills and what we have to offer others. Do you bake delicious cakes? Know how to knit beautiful sweaters? Play trumpet like Miles Davis? Pro photographer?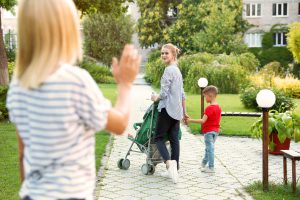 Give a gift of yourself with a coupon for classes or a session with you.
Gift a night out. Stressed out parents everywhere appreciate nothing so much as a chance to get away for a few hours, especially these days. Volunteer to babysit for a few hours and treat them to dinner or brunch or happy hour – even an hour to go for a walk.
---
Gift your Support
Have a cow! Heifer International is the standard in gifting animals to families in need in countries around the world – pigs, cows, goats, chickens, sheep, alpacas – but you can also gift water, stoves or gift cards for the giftee to choose their own area of support. Heifer helps you create an "honor card" to send to your giftee via email, mail, or print at home options. World Vision has a similar program in place as well.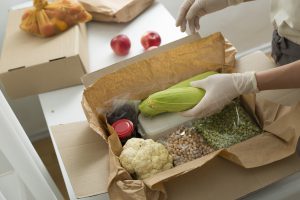 Virtual Holiday Meals. Consider supporting your local food bank or shelter with virtual meals. Seattle's Union Gospel Mission has a long-standing Thanksgiving meal program, where a donation of just $2.45 provides a holiday meal and care for one person experiencing homelessness.
Or, you can sponsor a boxed meal at Ronald McDonald House Seattle and provide dinner for up to 60 residents each day.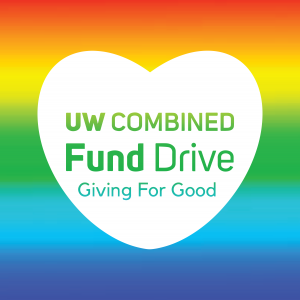 Support a virtual pet. Your favorite animal lover can't have all the pets, but you can make a gift to support a local animal shelter in their name. Both Homeward Pet Adoption Center and Seattle Humane offer custom engravable tribute tiles that you can personalize in honor of a special pet or person in your life. Or support the care and feeding of a cat or dog at PAWS with a kennel sponsorship.
Think outside the gift box. Does your mom volunteer at the senior center? Is your sister into live theater? Does your best friend teach literature? Make a gift to a place or program you know they support by searching thousands of charities in the UW Combined Fund Drive. Many organizations provide virtual or actual cards with your gift message.
---
Gifts of Experience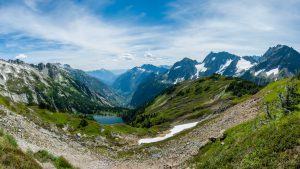 Memberships are a great experience gift and a good way to support nonprofit organizations that might be struggling financially in the wake of the pandemic.
Consider Woodland Park Zoo, Seattle Aquarium, Point Defiance Zoo & Aquarium, Seattle Children's Museum, Washington Trails Association, Sierra Club or MoPop (Museum of Pop Culture). Airplane enthusiasts will love the Future of Flight and Flying Heritage Combat Museum.
Give them a pass. People have been getting outside and on the trails in record numbers the last couple years. An annual pass to our National Parks makes a great gift, as does a Washington State Discover Pass.
Gift cards from Skydive Snohomish never expire, so give one to a friend and see how long it takes them to get around to using it. If jumping out of an airplane is an absolute no-go, consider, give a hot air flight with Balloon Depot.
Got a flower lover? The BloomsyBox subscription is a monthly handcrafted bouquet inspired by the New York Botanical Garden. A percentage of each purchase supports NYBG's work in plant science and conservation, which makes this the perfect gift for any flower lover in your life.
A great option for your theatre-loving friends or family who want to experience Seattle's lively arts and culture scene, historic theaters like The Paramount Theatre, The 5th Avenue Theatre, and The Moore Theatre offer single tickets, flex packages and season passes.
Sports fans will love  pair of seats at a Sounders FC match to cheer on the two-time MLS Cup champs, watch the four-time WNBA champions, Seattle Storm, in the new Climate Pledge Arena, or join the city's excitement and watch our brand-new NHL team, the Seattle Kraken. Kids are always welcome at Aquasox and Silvertips games.
Goats and yoga: The Wobbly Ranch is a goat sanctuary in Snohomish which hosts goat yoga classes to offset their expenses. Get a gift certificate for your friends who love animals and fitness.