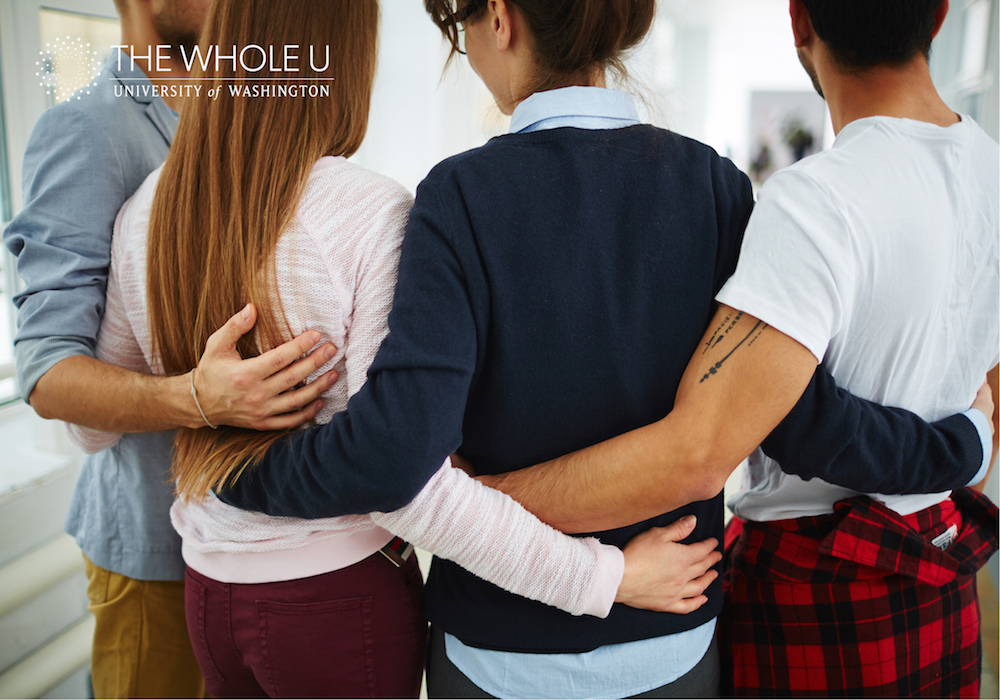 What Happened When I Called UW CareLink
UW CareLink is a free and confidential Employee Assistance Program serving UW employees and their family members. Read on for insights about this helpful resource from Jessica Cole, Director of WorkLife.
My name is Jessica Cole, and it's my absolute pleasure to serve the UW community as your Director for WorkLife. I'm also a divorced single parent of three amazingly complex children, so I call UW CareLink often for personal reasons. Because of this, I've learned some tips to get the most out of UW CareLink, and I want to share these time saving and stress avoiding methods with you.
TIP: Know you are safe and confidential.
UW CareLink is completely confidential and is covered by HIPAA. UW does not receive any personally identifiable information about UW CareLink users. Access UW CareLink by calling (866) 598-3978 or TDD (800) 697-0353.
In 2017, I was starting the process of what would become a 2-year endeavor to finalize my divorce. If you've been through, or are currently going through a divorce you know what impact this can have on you and your family's everyday life. I was spending hours unsuccessfully searching for counselors for myself and children to deal with all of the increased stress and life changes.
Luckily, someone in my department told me about UW CareLink and said that they could help my family get connected with counselors. Plus, they told me that both myself and my children would each get five free visits with the counselors we decided on. With everything that was on my plate, this was the very thing I needed. I was cautiously optimistic.
TIP: There's something for everyone.
UW CareLink is available to PEBB eligible faculty and staff, their dependents, and household members. Are your parents living with you? Or maybe your sibling? They're eligible for UW CareLink, too.
I called UW CareLink (866-598-3978). To be honest, I was completely overwhelmed by what happened next. When you call UW CareLink, a Guidance Consultant will answer the phone. They ask what your need is and then ask for some information about you. I told the Guidance Consultant that I needed counseling for myself and my three children and they promised to send me a list of counselors that would meet my needs. They also asked if I had counselor preferences, and I had a lot. Some of the preferences that I specifically asked for included:
Gender of the counselor
Qualifications and certifications of the counselor
Behavioral therapy experience
Whether they accepted my health insurance
You can also specify race preference, languages spoken, and more. Additionally, you can request counselors who are offering a variety of methods for you to attend sessions, including remote or over the phone. These preferences were listed in each of my family member's profiles. I worked with the Guidance Consultant to put together the profiles. This step takes some time so budget about 30 minutes for this phone call.
TIP: Utilize the power of email.
Save time by asking to communicate with a UW CareLink Guidance Consultant over email after the initial call. To maintain the most privacy, use your personal email, not your UW email.
Here comes the overwhelming part: I received an email from my UW CareLink Guidance Consultant with multiple counselors for each person. After calling a few counselors and not having any luck finding one who could accommodate my limited scheduling options (think single working mom, here!), I became very frustrated and wanted to give up on my search. Instead, I called UW CareLink back and expressed my frustration to the Guidance Consultant that had been helping me.
TIP: Don't be afraid to ask for more help.
Save time and stress by asking the UW CareLink Guidance Consultant to schedule the appointment(s) on your behalf. Specify your preferences about when and where. For example, I asked for a counselor close to my home at 6pm or later on the weekdays, or anytime on the weekends.
In response to my phone call, the Guidance Consultant offered to schedule the visits for me. I took her up on the offer and after some emailing back and forth, my family all had visits with counselors close to our home and at times that worked with our school/ work schedules. All we had to do was show up. The best part was that we all loved our counselors and we still see them today. The divorce is finalized and our counselors helped us navigate the difficult conversations, complex emotions, and major life changes that we all went through.
I hope these tips and tricks help you get the most out of your UW CareLink counseling benefit. Remember, you and your family members get five free visits per incident per year. UW Carelink also includes legal services, financial coaching, elder care assistance, work-life solutions, and resources for managers and teams.
Do you have a UW CareLink experience that you want to share with me? Feel free to email me or use our confidential feedback survey.
Want to learn more about all that CareLink has to offer? Attend one of these virtual seminars:
---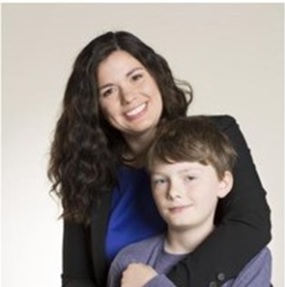 Jessica Cole is the Director for UW WorkLife.  She helps manage the university's Faculty and Staff Assistance Program, UW CareLink.
Jessica completed both her undergraduate (BS in Interdisciplinary Arts & Sciences: Society, Ethics, & Human Behavior '16) and her Master of Arts in Policy ('19) at UW Bothell.
Due to her advocacy for parenting students on campus, Jessica earned a spot in the Husky 100 in 2016. Most importantly, she is proud to be a single mother of three children.