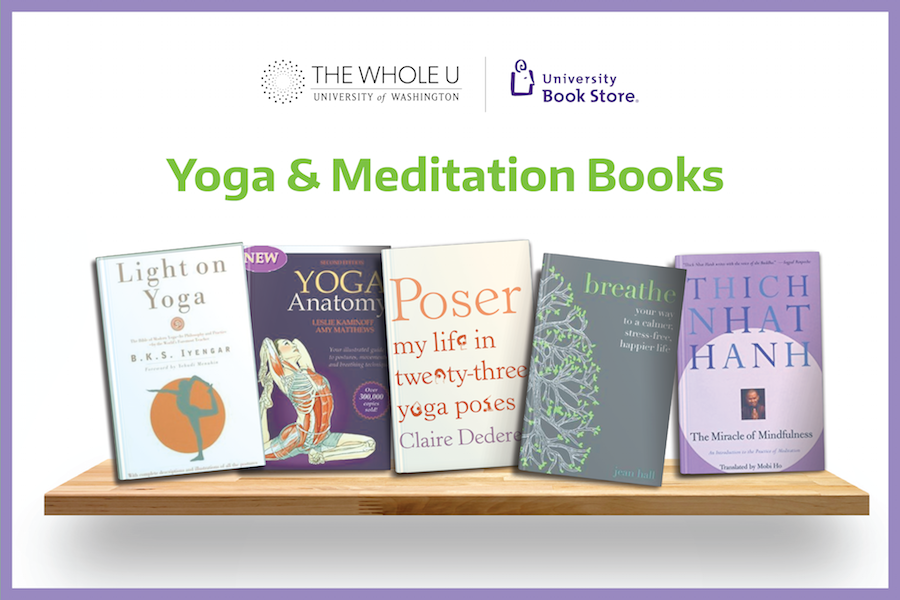 Deepen Your Understanding of Yoga with these Important Reads
It's not too late to sign up for UW Yoga Month! This year's focus is Uplifting Diversity and Inclusion: Yoga for Every Body. Join us for a wide range of classes and tools that challenge the mainstream lens. As we move through the month, let's remind ourselves that every body has different needs, every practice looks different, and everyone's understanding of yoga varies.
While yoga provides us with an opportunity to become more present, it can also help us connect deeper to our mind-body and each other. After all, one of yoga's many definitions is union – uniting the mind and body with universal energy.
"The word 'yoga' was first mentioned in ancient sacred texts called the Rig Veda. The Rig Veda derives yoga from two Sanskrit roots. They are yujir and yuj, meaning 'yoking', 'joining', 'coming together' and 'connection.'" Read The Westernization of Yoga to learn more.
Let's take a moment to explore the roots of yoga and gather new tools for our practice, keeping in mind that our practice is ours alone. Take a deep breath, roll your shoulders, and enjoy the below reads this Yoga Month.
---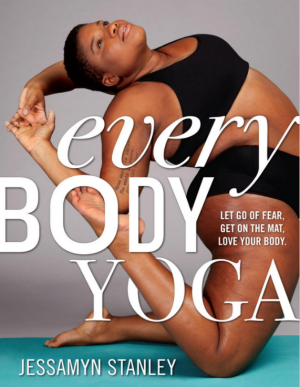 Every Body Yoga by Jessamyn Stanley
Often referred to as a yogi that breaks all of the stereotypes, Jessamyn Stanley is known for challenging mainstream beauty standards, being unapologetic in her movement, and inspiring others to build their movement practice according to their own needs.
This is a great book for beginners, with easy to follow instructions for 50 yoga poses, anatomical drawings showing exactly which muscles are being used during your asanas and moving stories of finding self-acceptance. Mostly, this is a book that challenges mainstream ideas and shows us that yoga isn't about how one looks, but how one feels.
---
 Yoga Anatomy by Leslie Kaminoff
Advanced and beginning students alike can find something to love and learn with this beautifully illustrated volume. The updated edition of this best-selling guide provides a fascinating, anatomically-focused perspective on yoga.
Detailed anatomical drawings show exactly which muscles are being used during your asanas, while easy-to-read charts offer further explanation of how the different muscles and joints are engaged with each movement. Find out how your body is working, what obstacles you may come across, and what you can do to overcome them. This book is incredibly informative and a treat for the eyes.
---
Poser: My Life in 23 Poses by Claire Dederer
Seattleite Claire Dederer combines personal anecdotes and contemplations with adventures in yoga in this humorous memoir. Chapters are titled after the yoga pose she was trying to master at that time and offer a fun and unique lens through which to view her life.
Travel through triangle pose, wheel, and crow with the author as she tackles parenthood, societal pressures, generational differences, and redefines what it means to be a good wife, mother, or friend. Witty and winsome, this book is as much about carving your own path and living a good life as it is an introduction to yoga.
---
Light on Yoga by B. K. S. Iyengar
Light on Yoga is a fundamental text for anyone developing an interest in this ancient art. Credited with helping to popularize yoga in the West, Iyengar is an incredible, iconic resource. Featuring over 600 images of poses and detailed instructions for proper form and improving alignment, this book is one of the most comprehensive manuals you'll find and a fantastic modern yoga reference.
What's more, this book also delves into the philosophical side of yoga. Besides learning asanas, you'll also be learning about mindfulness, breathing, and providing discipline for both your mind and body. If you're only going to read one book about yoga, this is an excellent choice.
---
Breathe by Jean Hall
How are your stress levels? Take a few moments to find peace and clarity with Jean Hall's Breathe. This book might be small, but it's packed full of powerful tips, techniques, and advice that can help you relax and reduce stress in just a few minutes.
Conceived by beloved British yoga instructor Jean Hall, it's written in an easy-to-understand style and pairs perfectly with yoga studies. Discover simple, but effective breathing exercises, inspiring messages in a portable volume that makes a practical and unintimidating introduction to mindfulness and meditation.
---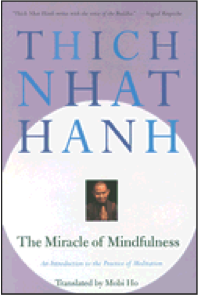 The Miracle of Mindfulness by Thich Nhat Hanh
Written by world-renowned Zen master Thich Nhat Hanh, The Miracle of Mindfulness is a wonderful starting point for your journey into mindfulness and meditation. Distilled for clarity, this book delivers profound messages in a simple and approachable style.
What we love most about this book is how it feels so relevant and applicable to daily life. With practical exercises and thought-provoking anecdotes, it teaches how to incorporate a greater sense of awareness and presence into your actions whether you're washing dishes, eating lunch, or making your way across campus.
---
Good Morning Yoga by Mariam Gates
Get the kids interested in yoga too! This sweet picture book makes a great addition to their morning routine and encourages young yogis to start their day calm, fresh, and focused with simple breathing exercises, movements, and poses.
We love the playfulness of Sarah Jane Hinder's illustrations and the diversity of the children depicted. Guided visualizations are also included which can be read aloud to young readers by a grownup. Author Miriam Gates is a Harvard graduate with a master's degree in education and it shows in the accessible feeling and easy pacing of this title.
---
We hope you enjoy these titles, join weekly yoga classes and feel more connected this Yoga Month.