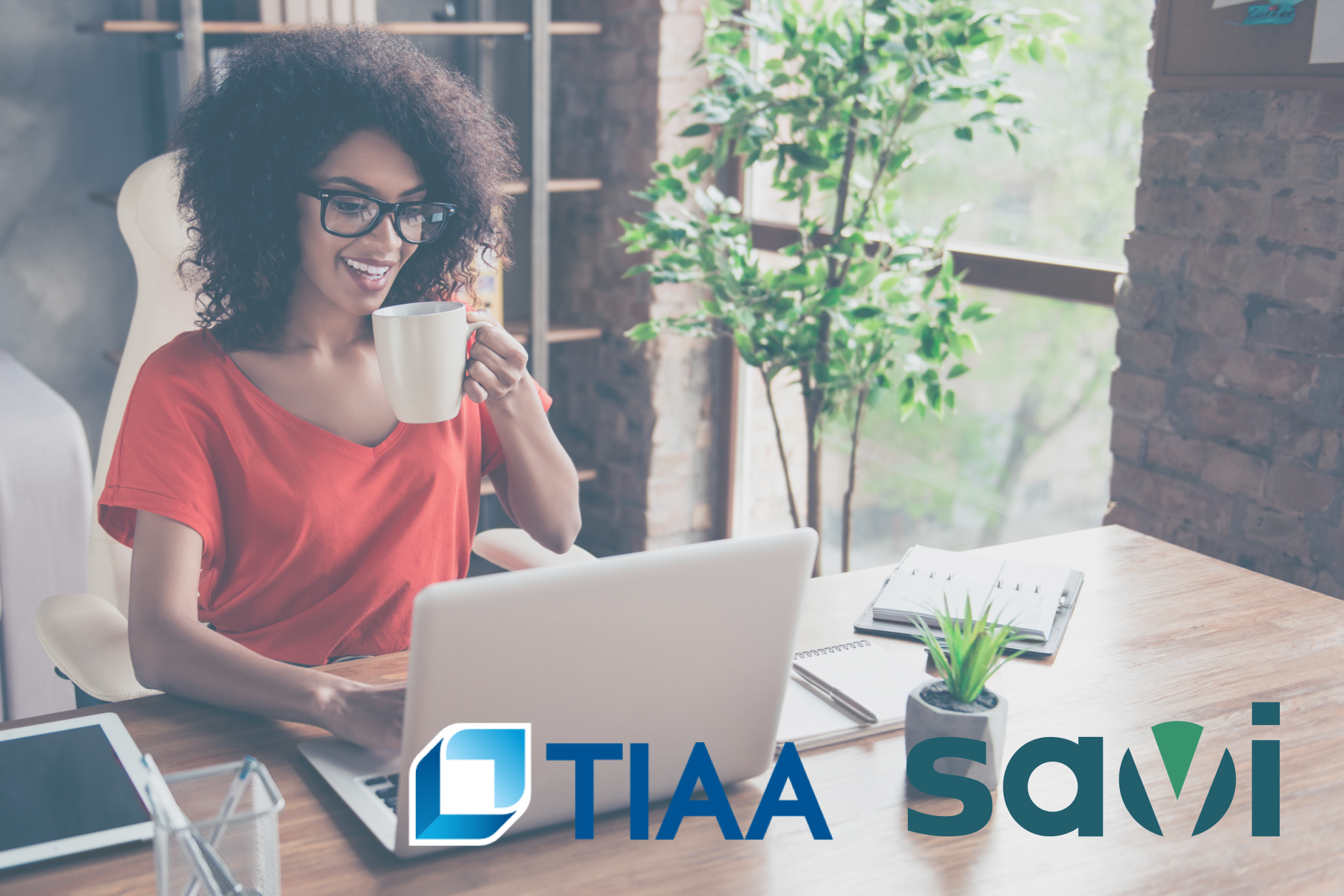 UW Benefits and TIAA Launch Loan Forgiveness Service 'Savi'
Across the United States, millions of students utilize loans as a form of financial aid for higher education. In 2018, 70 percent of higher education graduates had used loans to cover some, or all, of their expenses. In July of 2021, student loan debt totaled $1.73 trillion!
The reality is adults of all ages in the United States have student loan debt to pay off. It's not just recent graduates in their 20's. Education Data Initiative reports that:
35-year-olds have the highest average outstanding student loan debt at $42,600 per borrower; their typical end balance is 287% higher than the value of their original loan.
Student borrowers aged 30 to 44 years owe 49% of the national student loan debt balance ($823 billion).
For University of Washington employees with student loans, TIAA and UW Benefits are excited to launch a new partnership with Savi, a service that helps eligible employees access student loan forgiveness. Savi supports UW employees as they navigate securing student loan forgiveness through the Public Service Loan Forgiveness Program (PSLF).
"TIAA has partnered with SAVI to offer UW employees a robust solution that helps you find the best federal repayment and forgiveness programs for your financial situation. This tool helps strengthen your financial footing in the short term and positions you for student loan forgiveness.

At TIAA, we're committed to helping you stay in control of your finances at all stages of life. We're in your corner when it comes to student debt—and for the long haul."

– Brittany Winkelman, Senior Relationship Manager TIAA
 Read on to learn more about Savi and see if you are eligible to participate in the Public Service Loan Forgiveness Program (PSLF).
What is the PSLF Program?
 The PSLF Program is a loan forgiveness program for qualifying public workers. The program forgives the remaining balance on direct loans after the recipient has made 120 qualifying monthly payments on those loans while employed full-time by certain public service employers.
UW meets the federal requirement of a "public service organization" as defined by the Public Service Loan Forgiveness (PSLF) Program. This means that UW employees can qualify for loan forgiveness!
What is Savi?
 Savi is a service that works with borrowers by helping them discover new repayment and loan forgiveness options. Founded by long-time student loan experts and advocates, Savi is a public benefit corporation that has identified more than $200 million in projected forgiveness for student loan borrowers.
How does Savi work for UW employees?
For PSLF eligible UW employees, Savi can help navigate the process and ensure that you follow all the steps necessary to secure your loan forgiveness. Savi has an annual fee of $60 and will do all the heavy lifting to move you through the PSLF program.
Savi will do the following for you:
Determine the optimal repayment plan and your estimated monthly payment.
Determine if you qualify for a forgiveness plan, how much, and when.
Generation of all forms electronically and checking them prior to submission.
Tracking applications and forms with loan servicers and UW.
Providing payment and application filing reminders to ensure deadlines are met.
Tracking PSLF credits.
Many of these steps are cumbersome and small errors can slow down the process. Savi helps users dot all the i's and cross all the t's when it comes to the PSLF Program. Click here to view an overview PDF with information on Savi for public employees!
How do I start using Savi?
To get started, visit the UW Benefits page detailing the ins and outs of the PSLF Program. Then visit the TIAA/Savi webpage to get started. You'll need to gather the personal information covered in the following section.
It will take around 15 or 20 minutes to answer the beginning questions and get your initial results including:
The optimal repayment plan and your estimated monthly savings.
Whether you qualify for a forgiveness plan, how much could be forgiven, and when.
What information does Savi need to get started?
 To determine your eligibility, Savi will need your salary, number of dependents, and how you file your taxes. You will also need to gather information on your student loans.
Savi lets you sync (or link) a read-only version of your loan information to provide results based on actual data. Just input your login information for your student loan servicers—such as Navient, Nelnet, Great Lakes—including your username or email, password and anything else required to log in to your loan servicer's website.
---
Looking for more resources on paying back student loans? TIAA and Fidelity Investments offer a wide variety of financial counseling and educational resources including budgeting for paying back loans. You can meet with TIAA or Fidelity 1:1 to discuss your personal financial needs. Click here to learn more.