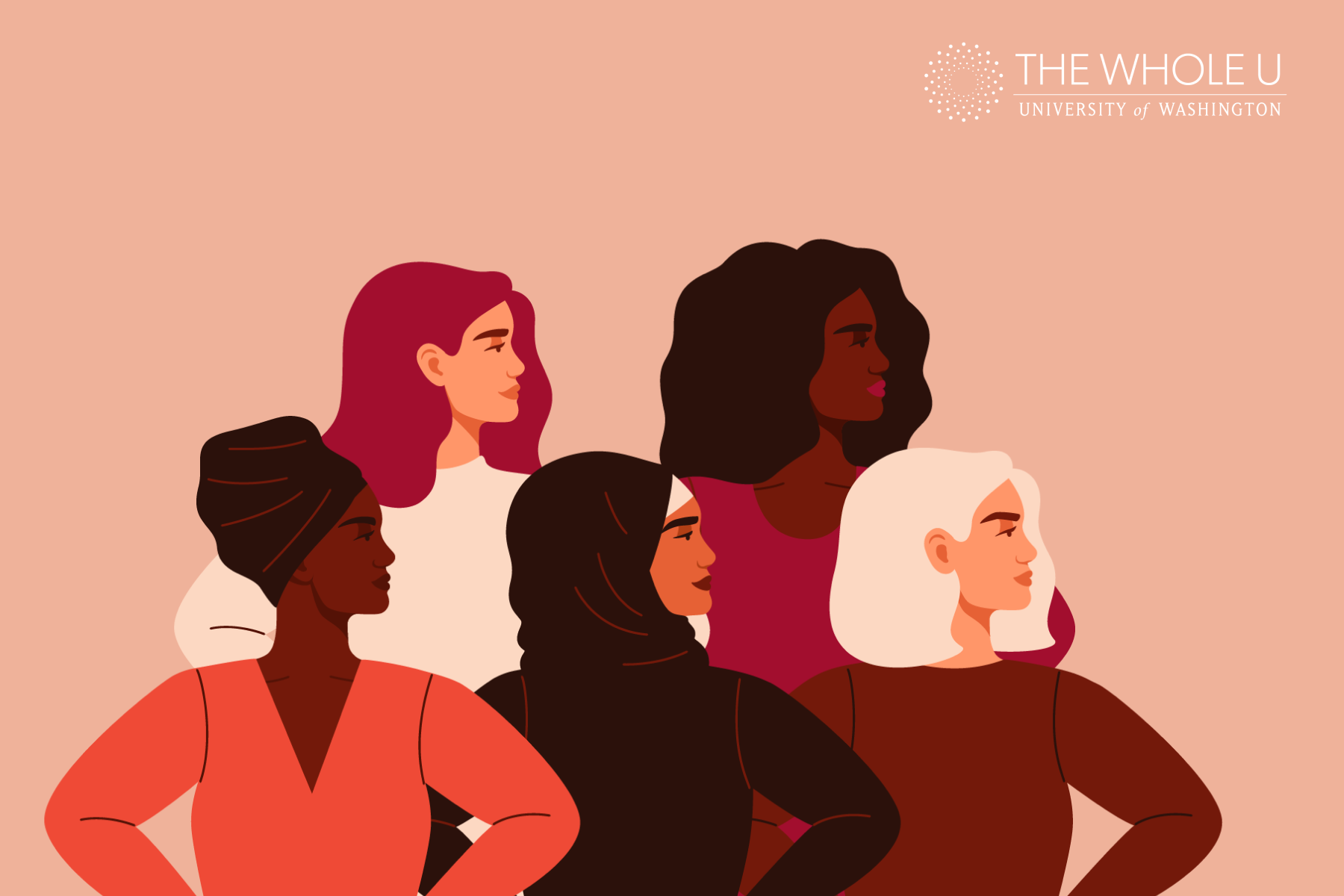 Accelerate the Movement for Women's Equality
International Women's Day (IWD), observed globally each year on March 8, recognizes and celebrates the myriad achievements of women* socially, politically, economically and culturally.
*In this article, "women" and "girls" refers to gender expansive people (cis, trans, non-binary, gender non-conforming, gender queer and anyone woman- or girl-identified).
This century-old observance offers the opportunity for content creators, social activists and anyone working toward a gender-equal world to harness a collective global effort to celebrate, educate, and act.
While any and every day is good day to elevate women's and girls' achievements and call out gender bias, IWD provides a community platform for a shared movement – not owned by any country, region or organization – from which a call to action might be more clearly heard.
The story of women's struggle for equality belongs to no single feminist nor to any one organization but to the collective efforts of all who care about human rights – Gloria Steinem, feminist, journalist and activist
IWD is a national holiday in many countries. In the U.S., the month of March is designated as Women's History Month by presidential proclamation.
The Whole U and UW Combined Fund Drive stand with, support, and celebrate all women. We envision a world where women are healthy, safe, heard and empowered.
Accelerate the movement for women's equality
This IWD, programming around the world is applauding the achievements of women while emphasizing that gender bias still exists, women are underrepresented in nearly all areas of power and influence, and women's rights are human rights.
Economists estimate the Covid-19 pandemic has set women's participation in the labor force back 30 years, again disproportionately impacting women of color and those in low-wage jobs.
Moreover, women's empowerment in achieving health equity for themselves, while a fundamental right and an ongoing movement, still lags behind men. Empowered women are more likely to access health services and have control over their reproductive rights and are less likely to suffer domestic violence.
When women thrive and are supported, entire communities also thrive.
There are many resources available to help raise awareness about the work of achieving gender parity and inclusiveness; here are just a few to check out:
Support
International Women's Day also provides an opportunity to fundraise for female-focused charities and establish positive change for women.
For organizations serving Black, Indigenous, and other people of color, particularly BIPOC women – where funding typically trails that of white-led organizations because of racial bias – the Covid-19 pandemic's toll is exacerbated by greater need for their services because of the disproportionate effect the pandemic has had on these communities.
Consider making a one-time donation or setting up payroll deduction to a UWCFD organization working toward a gender-equal world:
Dress For Success Worldwide  (charity code 0456936): Dress for Success is an international nonprofit organization that promotes the economic independence of women through professional attire, career development, and employment retention programs.
Freedom Education Project Puget Sound (charity code 1482384): Freedom Education Project Puget Sound provides a rigorous college program to incarcerated women in Washington and creates pathways to higher education after women are released from prison.
Girl Scouts of Western Washington (charity code: King County – 0315196, Snohomish County – 0315440): Leadership development program for girls 5-17, helping them develop courage, confidence and character through diverse activities including camping, financial literacy, nature study and community service.
IGNITE Worldwide (charity code 1481065): IGNITE dismantles the myths and stereotypes girls have about technology careers by connecting them with women technology professionals.
International Center for Research on Women (ICRW) (charity code 1481537): ICRW empowers women, advances gender equality and fights poverty through research, capacity building and advocacy.
The Justice for Girls Coalition of Washington State (charity code 1482829): The Justice for Girls Coalition builds public will and community investment in innovation policies and practices that impact girls in Washington state.
League of Women Voters of Washington (charity code 1480788): Helps strengthen the public's knowledge of government in Washington state through nonpartisan educational projects that help people understand public policy issues and become informed, active participants in their communities.
Mary's Place Seattle (charity code 1481713): Empowering homeless women, children and families to reclaim their lives by providing shelter, nourishment, resources, healing and hope in a safe community.