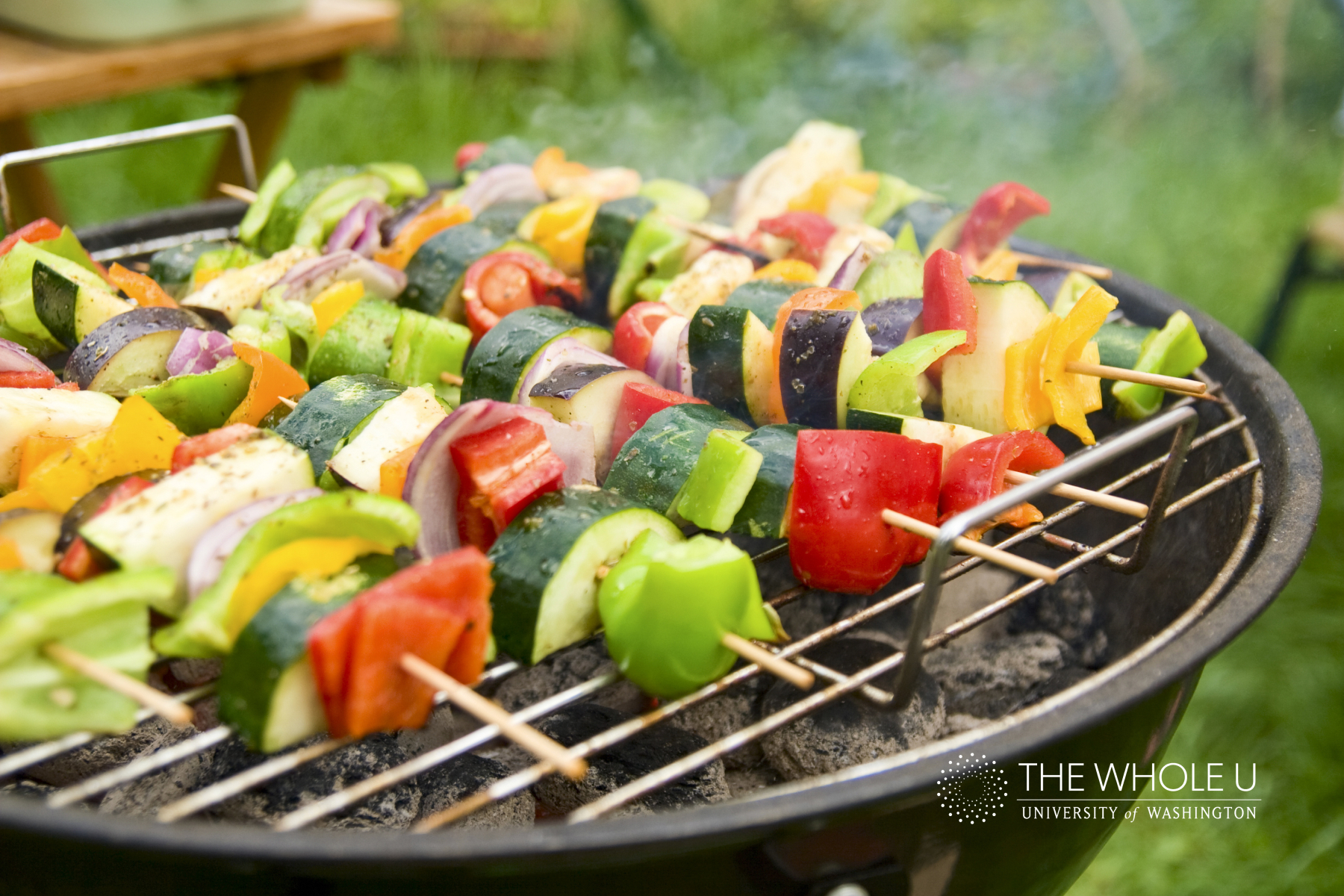 Fruits and Vegetables To Throw On the Grill
Summer is the perfect time to branch out of your comfort zone and try new ways to cook your favorite foods. How you prepare your produce can transform taste, texture, and your experience enjoying it.
If you're looking for a way to add excitement to your palate, try grilling your favorite fruits and vegetables. Not sure where to start? We've got you covered with recipes to try and tips for grilling. You can also bring our Washington produce guide with you during your next trip to the grocery store or local market to ensure your favorite fruits and vegetables are fresh!
---
How to Grill Fruit
Grilling is a great way to bring out unique flavors in your favorite fruits and the best part is that you can grill almost anything! Creativity is key. Some ideas include: bananas, watermelon, peaches, and plums. No matter what fruit you choose, here are some guidelines from Martha Stewart for "flawlessly flame kissed fruit."
Choose fruit that's ripe, but not too ripe. You want the fruit to be slightly firm because the heat weakens the fruit's structure. If you choose an overripe fruit, it will likely fall apart.
Cut fruit into large pieces. This will help prevent the fruit from falling between the bars of the grill gate.
Choose your fat. Brush fruit with neutral oil that can stand up to high-heat before grilling. 
Do not disturb. Grill the fruit on high heat for three minutes without touching it. After three minutes, flip the fruit and grill for one to three more minutes.  
Get Creative with pairing. Grilled fruit is delicious with both sweet and savory dishes. Enjoy experimenting with countless combinations.  
---
How to Grill Vegetables
Grilled corn on the cob is a classic summertime favorite; however, there are so many other amazing vegetables you can grill! Some ideas include: Asparagus, bell peppers, tomatoes, carrots, and zucchini. If you aren't the biggest fan of raw vegetables, grilling them adds a smoky and caramelized flavor that could make all the difference.
The Kitchn blog has a great guideline for grilling vegetables that answers the following common questions in more detail, including recommendations for prep, cook time, and serving a variety of vegetables. Below, we've summarized the main points:
How are vegetables best prepared for the grill?
Each vegetable is a little different, but generally you want your pieces to be larger in surface area to allow for easy movement. Smaller pieces are best added onto skewers or cooked in foil or a grill safe tray.  Another best practice is to brush your vegetables with oil after slicing to prevent sticking.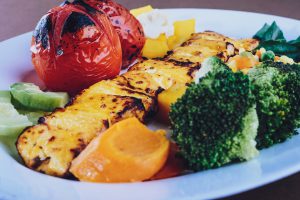 How long do vegetables take to cook on the grill?
Cook time varies based on the size and shape of your vegetable, what type of vegetable you're working with, and the power of your grill. Heartier or more solid vegetables can handle higher heat, such as peppers, onions, and broccoli.
Grill in the order of what will cook the slowest, ensuring that more delicate vegetables go on the grill last such as eggplant, squash, zucchini, or mushrooms. Vegetables like tomatoes really only need a few minutes before they start to breakdown too much.
What's the best way to serve grilled vegetables?
The great thing about vegetables is they are already so rich in flavor! After you pull them off the grill, you only need to add a little bit of salt, maybe some pepper, and voila. You can season more depending on your own tastes. Vegetables fresh off the grill go great with any meal or by themselves as well.
Leftovers can be tossed into sauces, pasta dishes, salads, or as pizza toppings.
---
Try it Yourself
Peaches, Watermelon, Pineapple & Nectarines
Start simple with four sweet fruits that are delicious when grilled by themselves. Click here for a guide from Whole Foods that walks you through how to cut and prepare each, and pairing ideas if you want to take your creation a step further.
Banana and Starfruit with Ginger Syrup
Looking for something especially creative? Try this recipe for fruit skewers with a delicious ginger glaze from The New York Times. 
Bell Peppers, Onion & Pineapple Kebabs
Vegetables and fruits naturally compliment one another and can be great combined on the grill. Play around with your favorites and make your own combination, or try this simple Kebab recipe from The Food Network. 
---
Looking for more?
You can find hundreds of grilled vegetable and fruit recipes online, but one of our favorite resources is this comprehensive list from Bon Appetit. Find an array of dishes and recipes like the following:
Grilled Corn Salad with Hot Honey-Lime Dressing
Recipe creates 8 servings
Ingredients
3 ears of corn, husked

2Tbsp. unsalted butter, melted

1½tsp. kosher salt, plus more

Freshly ground black pepper

3Tbsp. fresh lime juice

2Tbsp. Honey

1½tsp. Sriracha

1tsp. granulated garlic or garlic powder

1½ avocados, cut into ¾" pieces

1 serrano chile, thinly sliced

½cup cilantro leaves with tender stems
Instructions 
1. Prepare a grill for medium-high heat. Brush ears of corn with butter; season with salt and pepper. Grill, turning occasionally, until kernels are very tender and charred in spots, 10–12 minutes. Let cool slightly, then cut kernels from cobs.
2. Meanwhile, whisk lime juice, honey, Sriracha, granulated garlic, and 1½ tsp. salt in a large bowl to combine. Add corn, avocados, chile's, and cilantro to the vinaigrette and toss to combine; season with salt and pepper. Cover with plastic wrap, pressing in direct contact with salad to prevent avocados from turning brown. Chill for at least 2 hours.
3. Do Ahead: Salad can be made 1 day ahead. Keep chilled.
---
We hope you're feeling inspired and ready to create something unique and fresh this summer. Let us know in the comments below what recipes you love and if there are combinations you find perfect for tossing on the grill. Happy grilling!