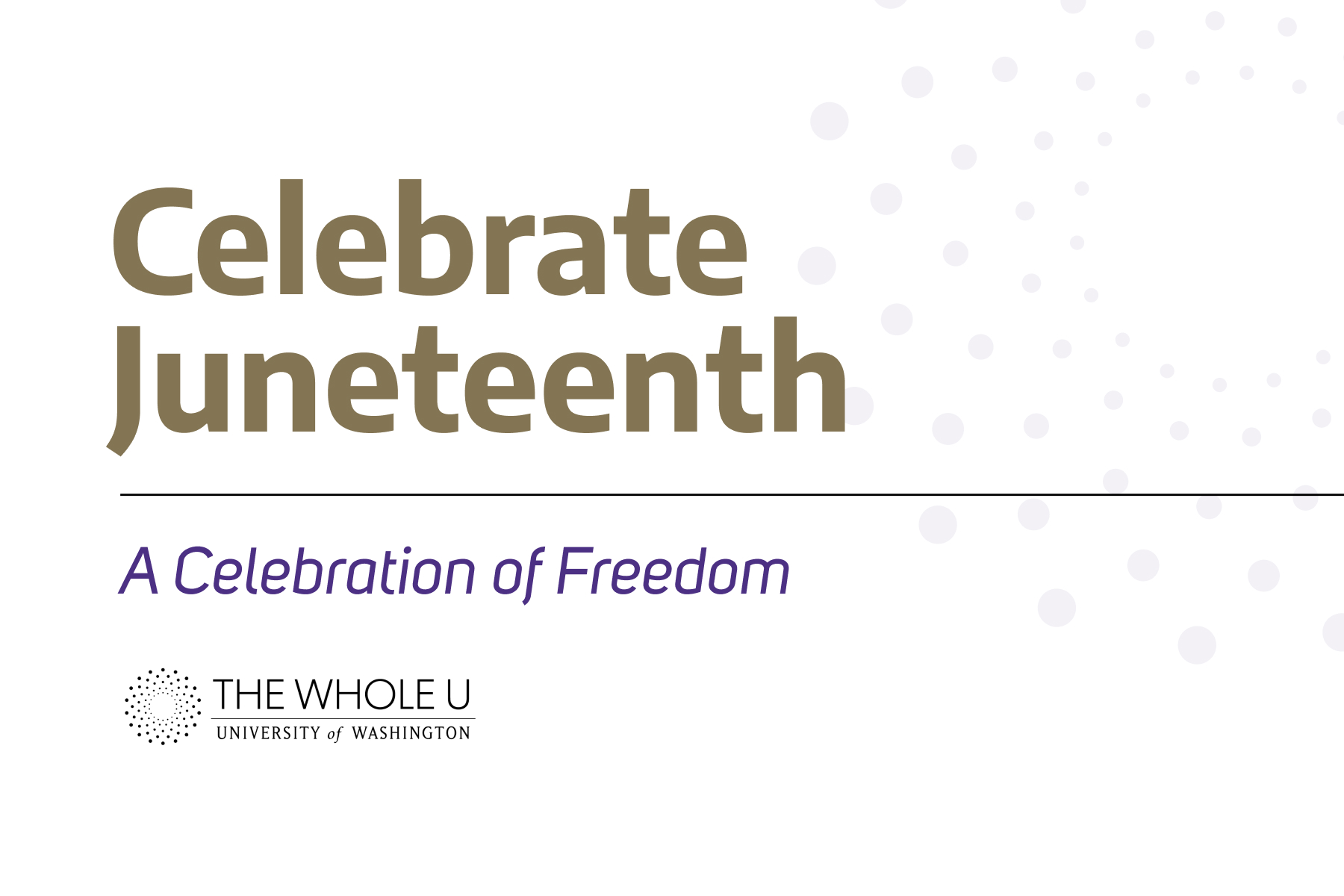 Juneteenth: A Celebration of Freedom, A Call to Action
Juneteenth, variously known as Freedom Day, Emancipation Day, Jubilee day or Liberation Day, is a holiday commemorating the June 19, 1865 announcement in Galveston, Texas of the emancipation of all chattel slaves following the end of the Civil War.
The oldest nationally celebrated commemoration of the ending of slavery in the United States, Juneteenth – a portmanteau of June and nineteenth – is sometimes referred to as Independence Day for Blacks or America's second Independence Day.
Although the Emancipation Proclamation officially abolished slavery in states rebelling against the Union more than two years earlier, in January 1863, widespread knowledge and implementation of the proclamation was slow to spread across many southern states. Historians have various theories for why this is, with most agreeing that slave owners' disingenuity played a part.
Official recognition of Juneteenth varies, but it is established as a state or ceremonial holiday in 48 states and the District of Columbia (as of this writing, Hawaii is poised to become the 49th state to recognize the day, leaving only South Dakota). Appropriately, in 1980 Texas became the first state in the U.S. to declare Juneteenth a state holiday.
Earlier this year, the Washington state legislature officially recognized Juneteenth as a state holiday, to begin in 2022. Read this opinion piece by LaNesha DeBardelaben, Director of the Northwest African American Museum, on our state's newest official holiday.
UW will raise the Pan African flag on June 19th in recognition of Juneteenth.
However, while official commemoration of Juneteenth offers the opportunity to reflect on and celebrate the progress made toward racial equality, the historic impact of slavery in the United States continues to shape our communities and our lives. Much work still needs to be done to address systemic racism in this country, including Congress passing legislation recognizing Juneteenth as a federal holiday alongside Independence Day and MLK Day.
---
Learn
More than a year after the murder of George Floyd and other Black Americans, during a global pandemic that both exposed and further intensified the pervasive and systemic inequities endemic in our cultural fabric, momentum from the Black Lives Matter protests has prompted renewed interest in and support of Juneteenth throughout the country.
Across the UW, anti-racist and diversity, equity and inclusion initiatives have been put in place to ensure that systemic barriers to education and resources that disproportionally affect BIPOC students, faculty and staff are removed.
BlackPast.org provides information on African American history and the history of more than one billion people of African ancestry around the world. In the article Juneteenth: The Growth of an African American Holiday, UW Professor Emeritus and historian Dr. Quintard Taylor describes the origins and evolution of the Juneteenth holiday since 1865.
In Juneteenth: A Primer, author Mitchell S. Jackson provides compelling historical context for Juneteenth celebrations and a call for federal recognition of the day.
The Smithsonian Institution's National Museum of African American History and Culture offers a wealth of information about the history and significance of Juneteenth. Start here:
Those looking for book choices, including books for kids, may find the following curated lists helpful:
For people who hold multiple marginalized identities, Black and LGBTQ: Approaching Intersectional Conversations can help guide discussions exploring the layers of different lived experiences.
---
Celebrate
Historically, Juneteenth was celebrated in Texas with family gatherings and reunions, public readings of the Emancipation Proclamation or sermons, singing hymns, and small festivals. People dressed up in their finery as a nod to the lack of nice – or any – clothing available to the enslaved.
Red foods, such as red velvet cake, strawberry pie and red soda water, are traditional on the holiday to acknowledge the bloodshed of slaves, while barbeque was and remains the order of the day. Across Texas, people roasted whole pigs, cows or goats over open pits in a manner practiced traditionally in Africa.
These days, food and gatherings still feature prominently in Juneteenth festivities. While still largely a day for family – particularly in more rural areas – many people celebrate Juneteenth with a trip to a ball game, rodeo, music festival or parade.
---
Local Celebrations
The Northwest African American Museum (NAAM) is hosting a free nine-day virtual "Juneteenth: Celebrating Black Freedom" event to include speakers, interactive exhibits, youth activities and a Jamboree. Volunteers are needed to help make this celebration a success.
Get out to a state park! Juneteenth has been designated as a "Discover Pass free day" so on Saturday, June 19th you can explore Washington state parks and recreation lands for free.
BLKFREEDOM.org is gathering 10 national museums of African American history – including Seattle's NAAM – to commemorate and celebrate Juneteenth, with each museum exploring a particular theme around resilience.
Attend a free Juneteenth celebration at the Washington State Historical Society in Tacoma, on June 19th from 10 am – 5 pm.
Juneteenth by It Takes a Village celebrates Black culture with food, music, performances, talks, vendors and community services booths at Seattle's Othello Park on June 19 from 11 am – 5 pm.
---
Support
Consider making a one-time gift or setting up monthly payroll deduction through the UWCFD to one of our member organizations actively working to remove systemic barriers to Black opportunity and support communities in which Black voices and lives matter:
UW's Black Opportunity Fund (charity code 1482916) was created to address the challenges and harm of systemic racism on our Black students, staff, and faculty. Awards, scholarships, programs and services will amplify and elevate Black experiences and communities.
NAACP Legal Defense and Educational Fund (charity code 0316271) is the nation's premier legal organization dedicated to fighting for racial justice and defending the protections of civil rights for all Americans.
Southern Poverty Law Center (charity code 0316284) is a catalyst for racial justice in the South and beyond, working in partnership with communities to dismantle white supremacy, strengthen intersectional movements, and advance the human rights of all people.
UW Association of Black Business Students Endowed Scholarship (charity code 1481305) provides funding to support UW Business School students with preference given to undergraduates who are of African American heritage.
Black Women's Health Imperative (charity code 1482760) is the only national organization dedicated to improving the health and wellness of the nation's 21 million Black women and girls physically, emotionally, and financially.
National Black Child Development Institute (charity code 0315476) works to improve and advance the quality of life for Black children and families through education, advocacy, and other programs.
The Buffalo Soldiers Museum (charity code 1481644) mission is to educate, preserve and present the history and outstanding contributions of American's Buffalo Soldiers from 1866 – 1945 including WWII 1941 – 1945.
FREE2LUV (charity code 1482833) is an award-winning empowerment nonprofit addressing the mental health crisis and bullying and suicide epidemic facing our youth. Through education, conversation, and the arts, Free2Luv services over 35,000 under-resourced youth annually.
---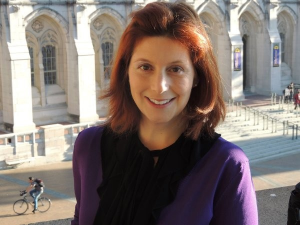 Nicole joined the UWCFD team in 2020 as a workplace giving specialist, having volunteered as a campaign coordinator for several years. Her previous experience includes communications roles with the UW Departments of Urology and Economics.
A Seattle native, Nicole enjoys reading, traveling, family time and lots of coffee.