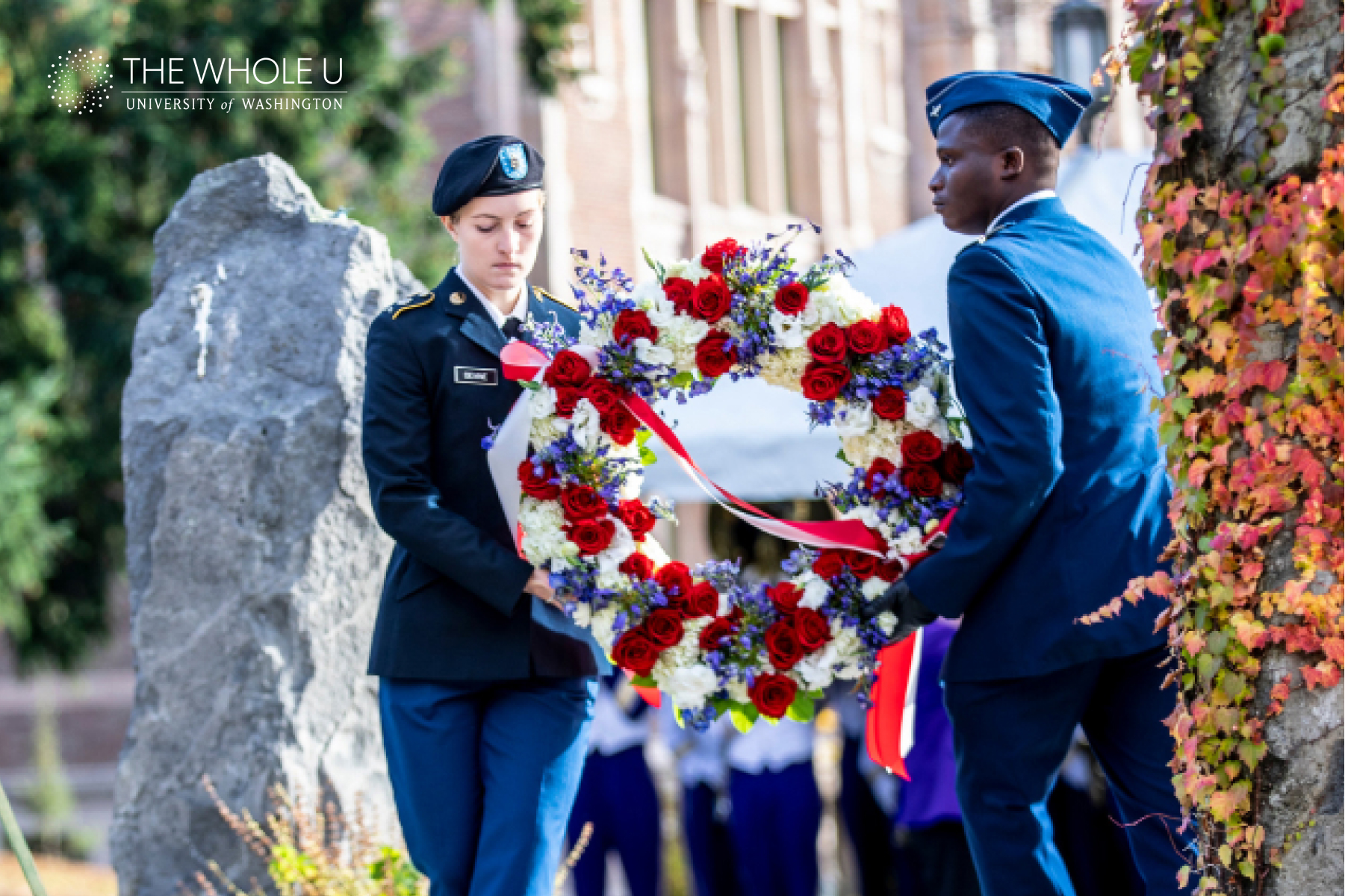 Beyond Barbecues on Memorial Day
For many Americans, the last Monday in May – Memorial Day – indicates the unofficial start of summer and a day off from school or work. Across the country, parades are held, grills are fired up, and people get together in backyards to eat, drink, and socialize.
Enjoying the day off is great, of course, and is an example of the American way of life that so many of our military heroes have fought to protect. However, to many families, Memorial Day also signifies a solemn occasion of remembrance that includes visiting military cemeteries, laying wreaths, and observing ceremonies of tribute.
Memorial Day honors the men and women who served in the military and died, whether in combat, line of duty, illness, or from wounds either seen or unseen. The day offers a chance to reflect on and remember the lives of fallen heroes and their service to the country.
Veterans Day, on the other hand, is observed each year on November 11 and is intended to recognize all those who have honorably served in the military – in wartime or peacetime, still living or having passed. An additional day of recognition, Armed Forces Day, celebrates all the military branches and the people currently serving in them.
This Memorial Day, you can show your support and recognize the holiday in a myriad of ways. The following options offers something different for everyone.
Volunteer
Although many volunteer opportunities are on hold during the COVID-19 pandemic, there are some options with the National Cemetery Administration.
Flowers – typically roses or red poppies – are placed at the gravesites of Americans who lost their lives while serving in the U.S. military each Memorial Day with coordination from the national nonprofit Memorial Day Flowers Foundation. The organization encourages community members wishing to pay tribute to use their own flowers, work with local florists, or order a family tribute box of 50, 100 or 250 roses.
Take a collective pause
The National Moment of Remembrance Act, passed in 2000, requests that all Americans stop what they are doing at 3:00 pm local time on Memorial Day for a minute of silence to remember and honor those who died while in service. The National Moment of Remembrance can be observed formally – at a veteran's cemetery, war memorial or public space – or informally.
Fly an American flag
It is customary on Memorial Day to raise the flag briskly to full peak, then quickly lower it and fly at half-staff until noon, then raise it to the top of the staff until sunset.
Move
Wear Blue is a Washington state-based running community that honors the service and sacrifice of the American military. Wear Blue: Run to Remember is a free, open distance virtual event challenging people to actively remember our nation's fallen service members this Memorial Day. Each participant is matched with a fallen service member and is asked to say that person's name during meaningful movement on Memorial Day.
Celebrate
Carry the Load, an organization working to bring all Americans together in honoring the nation's heroes every day, is hosting a free two-day rally and march in Dallas over Memorial Day weekend featuring music, inspirational speeches, stories of fallen heroes, flag ceremonies and more.
The annual PBS National Memorial Day Concert will be broadcast Sunday, May 30 at 8:00 p.m. ET. This star-studded and multi-award-winning television tradition honors the military service and sacrifice of all our men and women in uniform, their families, and those who have made the ultimate sacrifice for our country.
Acknowledge
Leave a comment of tribute on the digital Veterans Legacy Memorial for any veteran or service member interred in a VA national cemetery. This website is the nation's first digital platform dedicated entirely to the memory of more than 3.7 million Veterans interred in VA's national cemeteries.
The National D-Day Memorial will honor and remember those who gave their lives to the cause of freedom with a virtual online event. On-site visitors get free admission and can view the ceremony from a screen in the pavilion.
The Vietnam Veterans Memorial will present a live webcast Memorial Day Ceremony. Vietnam war veteran and Seattle-based author Karl Marlantes will give the keynote address.
VA National Cemeteries will each conduct a brief wreath laying ceremony, accompanied by a moment of silence and the playing of Taps. Ceremonies will not be open to the public but will be livestreamed. VA cemeteries will be open to the public for visiting over Memorial Day weekend.
Create
Together We Served is inviting any Veteran or family member to create a Remembrance Military Service Plaque, at no charge, to remember an Active Serving or Veteran Soldier, Sailor, Marine, Airman or Coastguardsman who is now Deceased. Or, create a special Memorial Day graphic to honor any personal fallen heroes.
Donate
Consider making a one-time gift or setting up monthly payroll deductions to any of the following UWCFD member nonprofits working on behalf of fallen military personnel and their families:
National D-Day Memorial Foundation (charity code 0456470): Driven by their mission to memorialize the valor, fidelity, and sacrifices of the Allied Forces on D-Day, June 6, 1944.
Veterans Memorial Museum (charity code 1482532): The Veterans Memorial Museum strives to preserve and tell the stories of both men and women who have served in the Armed Forces of the United States in both peacetime and war from the early colonial period to modern day.
Puget Sound Honor Flight (charity code 1482349): To transport our heroes on "One Last Mission" a trip to Washington, D.C. to visit and reflect at the memorials built in their honor. This trip is free to the veteran and made possible solely through individual donations and corporate support.
National Military Family Association (charity code 1479800): National Military Family Association fights for benefits and programs that strengthen and protect uniformed services families and reflect the Nation's respect for their service.
Veterans Family Fund of America (charity code 0573239): Veterans Family Fund of America is dedicated to raising and dispersing funds to help the lives and futures of Veterans and their families when assistance is needed for those unexpected everyday life events that other government programs may not cover.
Hope For The Warriors (charity code 1481480): The mission of Hope For The Warriors is to enhance the quality of life for post-9/11 service members, their families, and families of the fallen who have sustained physical and psychological wounds in the line of duty.
Wounded Warriors Family Support, Inc. (charity code 1482793): Our mission is to provide support to the families of those who have been wounded, injured, or killed during combat operations. The families of our casualties suffer in many ways: some financially, some psychologically.
---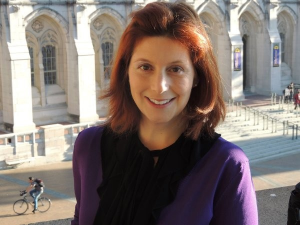 Nicole joined the UWCFD team in 2020 as a workplace giving specialist, having volunteered as a campaign coordinator for several years. Her previous experience includes communications roles with the UW Departments of Urology and Economics.
A Seattle native, Nicole enjoys reading, traveling, family time and lots of coffee.