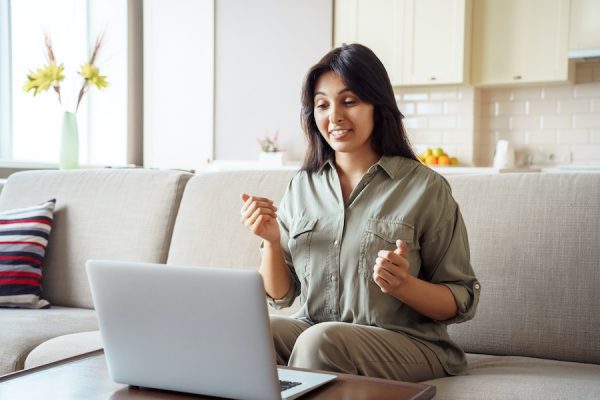 Benefits of Remote Counseling
If you are feeling burnt out, anxious, stressed, or overwhelmed, you are not alone. According to Hartford's 2021 Future of Benefits Pulse Survey, 61% of U.S. workers are experiencing burnout at work. Participants report using coping mechanisms that include watching TV, eating junk food, exercise, meditation, and using substances such as alcohol, marijuana, or drugs not prescribed to them.
Yet a surprisingly low number of survey participants (10%) report working with a mental health professional to cope. This could be due to the perception that mental health care isn't easily accessible, however the mental health provider community has long been working on alternative ways to access care. The COVID-19 pandemic has accelerated these efforts and now mental health care has become more accessible than ever with new ways to remotely access care.
Telephone appointments: talk with a counselor over the phone for your session
Text: some UW insurance plans offer text-based counseling, including an option to email
Video sessions: access your counseling session using Zoom or other video conferencing services
---
 Mental health care provided by your UW health insurance:
Uniform Medical Plans Telehealth: A good option for mental health treatment
Kaiser Permanente WA Mental health and wellness website
Kaiser Permanente NW Convenient ways to get care
LifeWise Assurance for Graduate Appointee Insurance Program

Call UW CareLink 24 hours per day/ 7 days per week
866-598-3978/ TDD 800-697-0353
Request a counselor who provides telephonic or video counseling sessions. UW CareLink is available for PEBB eligible UW employees, their dependents, and household members. Each person receives 5 free counseling visits per issue, per year as part of this benefit.
---
Benefits of remote mental health care
Beyond providing continuous access to care during the COVID-19 pandemic, remote counseling has many additional benefits:
Access care from where you are.
You don't need to worry about commuting to your counselor's office, simply access care with your smart device or computer. This convenience reduces the overall time it takes to access care and makes fitting a counseling appointment into your busy schedule easier than ever. Also, if you have a hard time leaving your home because of physical or emotional reason, you can still access care.
Work with a therapist that meets your needs.
Generally, we are limited to counselors near our home or work. With remote counseling, you can open your search to a larger geographical area. This allows you to search for a counselor that works best for you, not just your schedule or commute. Find a counselor that speaks your preferred language, shares your views of the world, or has similar lived experiences such as race, ethnicity, sexuality, or gender expression.
For many people, it feels more comfortable.
When you access care from a space where you feel comfortable, you may find that you are more willing to talk about the tough topics that you wish to speak about with your counselor. Text based counseling may provide a feeling of anonymity that may allow you to open up even more.
Quicker access to counseling.
With more and more insurance companies contracting with services such as TalkSpace, we are seeing large improvements in the time it takes to schedule a counseling appointment.
Oftentimes, remote counseling is less expensive.
A typical therapy session can run around $150 or more. With telehealth, most appointments are under $100, and some telehealth providers charge no more than $75 for a behavioral health appointment. Check with your insurance to see what's covered on your plan.
---
When to reach out
No issue is too small. If you've got something weighing on your mind, contact UW CareLink and take advantage of your five free counseling visits. Did you have an argument with a coworker? Maybe you're stressed about an upcoming move. Your Employee Assistance Plan, UW CareLink is here to help.
---
Remote counseling isn't right for every person or every situation
If you are having thoughts of suicide or self-harm, call the National Suicide Prevention Lifeline at 800-273-8255.
For 24-hour help for crisis counseling and referrals call the Recovery Help Line or the 24-hour Crisis Line  in your area.