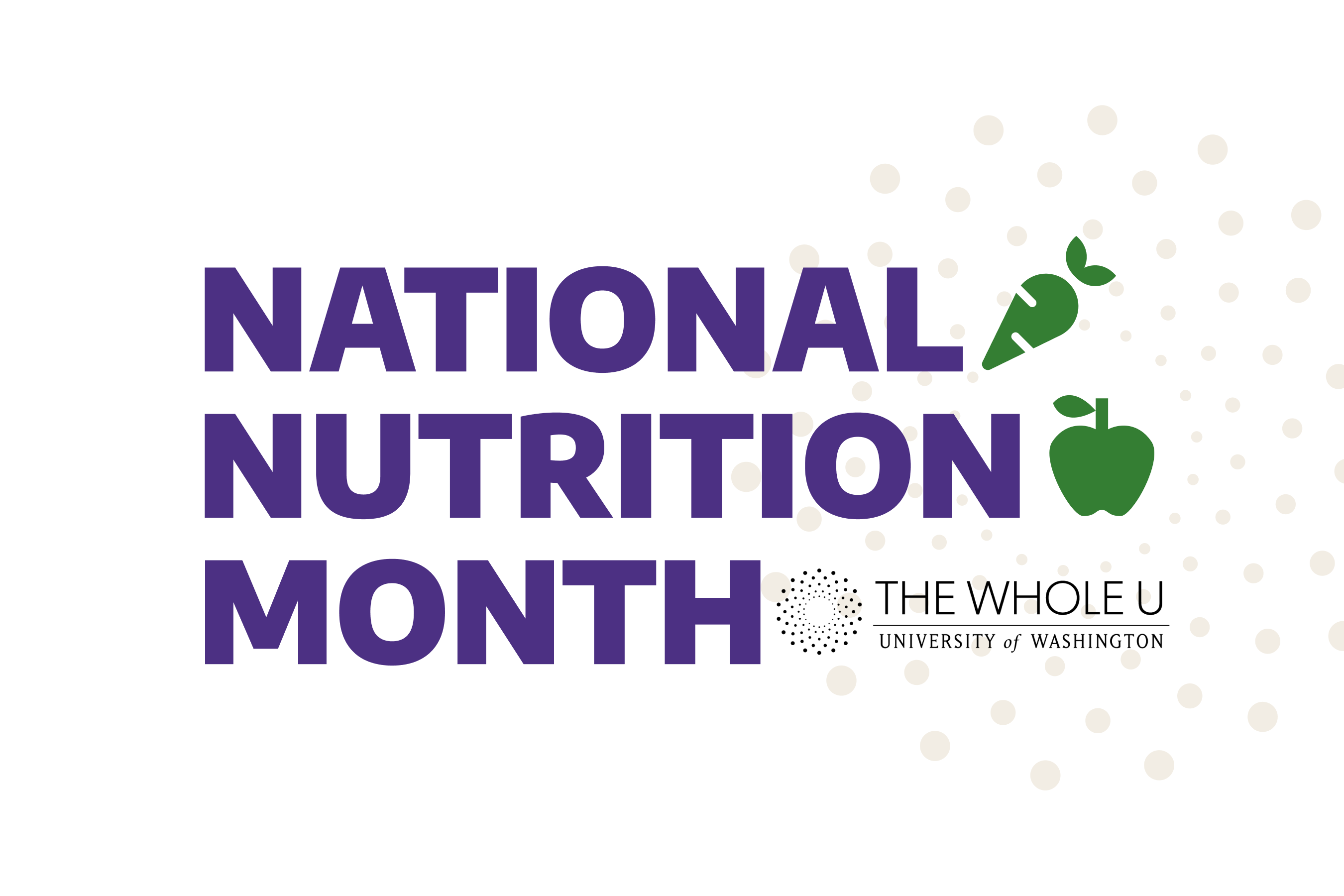 Celebrate National Nutrition Month
March is National Nutrition Month, an annual campaign created by the Academy of Nutrition and Dietetics. During the month of March, everyone is invited to learn about making informed food choices and developing healthful eating and physical activity habits. This month the UW community is invited to celebrate National Nutrition Month together with a variety of virtual opportunities. Participate in a challenge, join an online nutrition community, try new recipes, and win prizes! Check out all of the opportunities below.
---
31 Days of Fruits and Vegetables Challenge
Fruits and vegetables provide a wide variety of essential nutrients including vitamins and minerals. They also increase the colors on our plates and add flavor to our meals. Although we know that fruits and vegetables are an important food group for a balanced diet, many people do not reach the daily recommended values. Pledging to eat more fruits and veggies is easy. But actually doing so can be much harder!
Join The Whole U in our 31 Days of Fruits and Vegetables Challenge this March. Together we'll honor this food group and work to bring more color and variety onto our plates by consuming the daily recommended value of fruits and vegetables each day. Each person who registers will be entered to win one of five fresh produce boxes from MilkRun.
Register for the challenge now!
Participants get access to the National Nutrition Month Tracker that includes recommended servings for reaching your daily values and lists a variety of fruits and vegetables to try.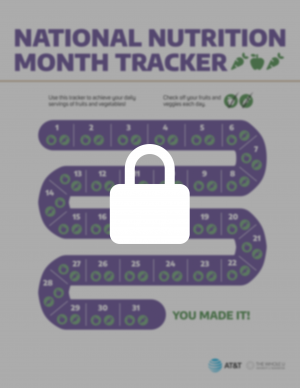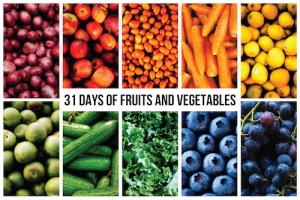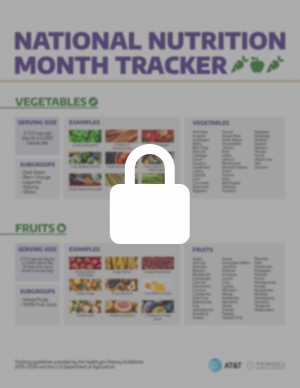 ---
National Nutrition Month Kudoboard
We want to hear from you! All University of Washington staff, faculty, and students are invited to post on the National Nutrition Month Kudoboard, a virtual space for the UW community to celebrate nutrition together throughout March.
Click here to visit the Kudoboard and make an account with your UW email. Share how the 31 Days of Fruits and Vegetables Challenge is going, add your favorite recipes, upload a photo, recommend books, articles, and promote events and additional resources related to nutrition. The opportunities to share are endless! Bookmark the page to find it easily next time you want to see what everyone is up to.
Each post to the board will get 1 entry towards winning a fresh produce box from MilkRun. Each week in March a new winner will be selected, so be sure to post to the board all month long to increase your odds at winning!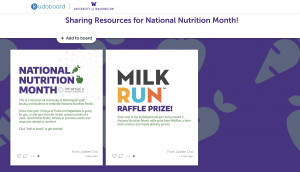 ---
Cookbook from UW Medicine Registered Dietitians
Hot off the press is a brand new cookbook for National Nutrition Month with favorite recipes by the Harborview Medical Center registered dietitians. These 9 simple but tasty recipes will get you from sunrise to sunset with blueberry coffee cake, soups, salads, large meals, and more. See what the dietitians have to say about each recipe and give them a try in your own kitchen.
Click here to download the cookbook!

---
Fresh Produce Box Raffle Prizes
Each week in March one winner will be selected to receive a produce box from MilkRun containing fresh fruits and vegetables from local farms. In total there will be 5 winners. Winners will be announced on social media and contacted via email. Here's how to make sure you're in the running!
Register for the 31 Days of Fruits and Vegetables Challenge.
Post to the UW National Nutrition Month Kudoboard. Each post gains one additional entry to win!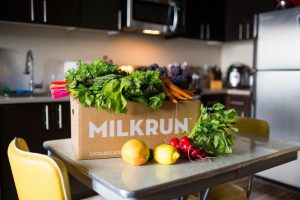 The Whole U enjoys an ongoing 15% discount on every subscription and add-ons with MilkRun. Learn more about our discount and MilkRun here!
---
Webinar: How Food Impacts our Health
Join Registered Dietician Nutritionist (RDN) and Personal Trainer, Ivory Loh as she discusses the importance of nutrition in our lives, provides an overview about the Husky Cookbook Project and introduces UW Recreation's new one-on-one nutrition counseling program. Register here. 
Ivory Loh (MPH, RDN) is a UW alumna, who recently graduated from the Nutritional Sciences program from the UW School of Public Health. She recently helped launch the Peer Nutrition Program at the IMA and works one-on-one with UW students, staff, and faculty to provide individualized nutrition counseling. Ivory embraces a Health at Every Size-informed approach to nutrition care and is passionate about reducing weight stigma and disordered eating. As both a Registered Dietitian Nutritionist (RDN) and Personal Trainer, Ivory aims to support her clients in developing a healthy relationship with food, movement, and their bodies.
---
Last but not least, The Whole U will publish articles covering a wide range of nutrition topics throughout March and will be sharing nutrition tips and tricks from UW experts on social media. Follow us on Instagram, Facebook, and Twitter for content related to nutrition this March and all year long.
You can join The Whole U Eating Well Facebook group to meet a community of like-minded UW employees and students focused on sharing their journey with nutrition. If you're looking for reading material covering a wide variety of nutrition topics, peruse our Eating Well pillar. Additional resources for nutrition can be found on our Healthy Living Nutrition page.
We're looking forward to once again celebrating National Nutrition Month and hope to have you join us!