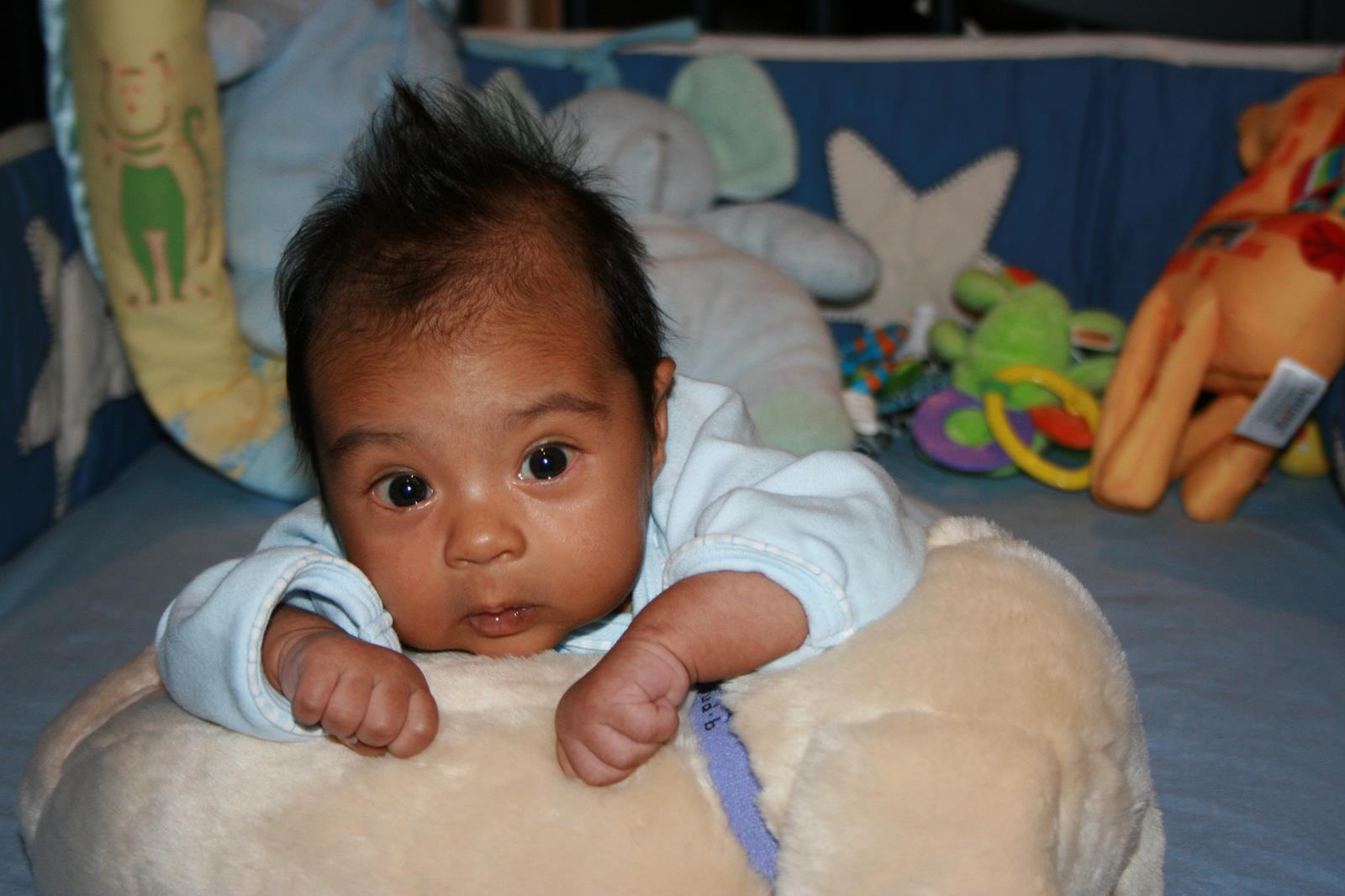 9 Things You Need to Know About UW Lactation Stations (even if you are not lactating)
Kimberly: Really?
Rob: Yeah, almost every presentation we are at someone asks about providing more information on UW lactation stations.
Margaret: It's true.
Kimberly: Well I know where the information lives online so I can definitely write about it.
Rob: Great. Can you do it next week because people really seem to need the information.
Margaret: Can you do it Monday?
Kimberly: All right, geesh.
I did a little research with my HR colleagues to better understand why the "lactation station" issue kept popping up in presentations on The Whole U. Some speculated it was more about the number of stations and/or how they were equipped. Some said that occasionally they get questions about the use of private office space or leave time.
I returned to work after having my son six years ago, and remember how awkward it was to pump at work. (And that is saying something because I don't remember much from that time thanks to the ongoing sleep deprivation!) Excusing myself from meetings that run long because if I did not pump immediately, I was going to be a leaky mess. Hoping my colleagues did not mind storing their lunch next to expressed milk in our shared mini-fridge. Hoping no one knocked on my office door while I was pumping. And I was lucky—I had a private office and a role that allowed me to schedule my lunch and breaks as I needed them.
Lactating at work becomes all the more complicated if you have a set shift that requires you to be at your "station" during defined times, use of campus lactation stations that are not conveniently located to your work location, or a manager or colleagues who may not appreciate the challenges of breast feeding and returning to work.
Here are the top nine things you need to know about our UW lactation stations and breastfeeding support:
1. Find a lactation station on or near the Seattle campus, at Harborview Medical Center, in South Lake Union, or on the UW Tacoma and UW Bothell campus.
2. Lactation stations are a shared resource for faculty, staff, and students. Each station has its own scheduling rules and equipment requirements.
3. Lactation stations require in-person orientations. (Who knew!) It is recommended that you schedule an orientation at least two weeks before you return to work.
4. If you have a private office, use it! Close the blinds, shut the door, and make a special "do not disturb" sign.
5. If you have a colleague that is returning to work, be kind! Offer your private office if you have one. Demonstrate flexibility and kindness. I guarantee your colleague will be grateful for the support.
6. If you are in a role where you foresee complications related to expressing milk at work, discuss the situation with your supervisor prior to your return. Creativity abounds at UW and the UW supports its working moms.
7. While the Affordable Care Act began requiring companies to provide reasonable, unpaid break time and a private, non-bathroom space for breastfeeding mothers to express milk for the first year of a child's life, the UW has been providing this benefit to working moms for years.
8. Need more support? Consider reaching out to your organization's assigned HR consultant if you need help managing the conversation about your needs.
9. UW CareLink provides helpful information (Log-in using UW for the Company Code and then search breastfeeding) and support (toll-free 1-866-598-3978).
Do you have any tips for new moms returning to work at UW? Please share them below!